The Independent's journalism is supported by our readers. When you purchase through links on our site, we may earn commission.
Travel guide to... the Philippines
Find blissful beaches and world-class diving on this picture-perfect archipelago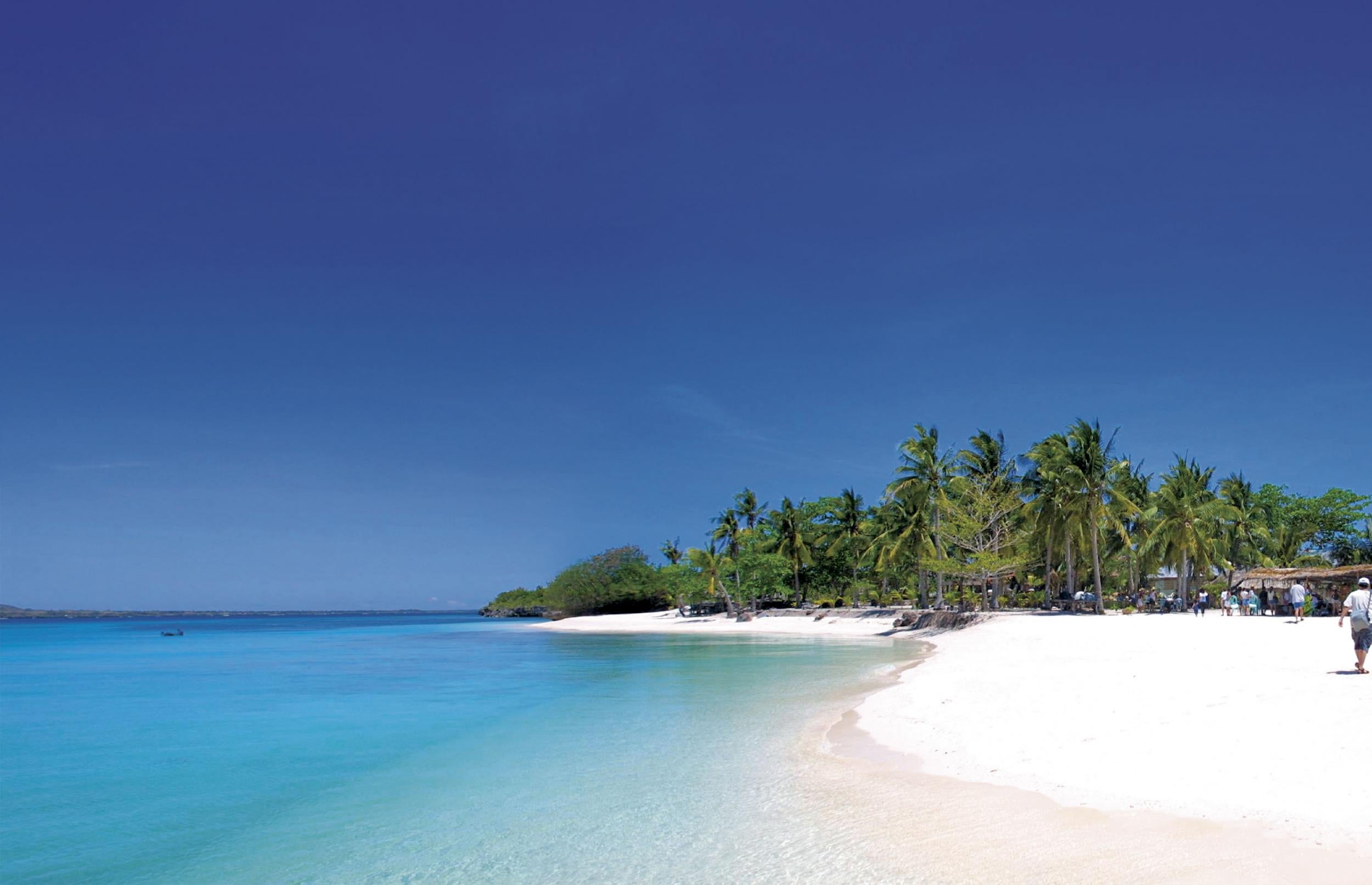 Considering it's a country with thousands of postcard-perfect islands - 7,107 to be precise – and world-class diving, surfing and beach-flopping, the Philippines remains relatively little-known among British travellers.
The central and northern islands are gaining a buzz as a great-value, less-touristy alternative to Bali and Thailand, and a new Emirates (emirates.com) route from Dubai to the island of Cebu makes it easy for visitors to bypass Manila and dive directly into beach bliss. The beaches here are straight out of a Bounty advert - perfect white sand, peridot-green seas and strategically-placed palm trees come as standard. Even better is how empty many of them are, even during peak season (the Philippine summer runs from March – June). But this archipelago offers far more than just slumping into a sun-baked stupor while sipping from a fresh coconut (no judgement).
Under Spanish rule for more than 300 years, the country's original name – Islas Filipinas – honoured King Philip II of Spain, and Tagalog (the national language) remains littered with Spanish words. Towns named Sevilla or Valencia are dotted with 16th-century wooden houses and crumbling cathedrals made of white coral and egg white, many of which were damaged by the earthquake of 2013.
The Philippines passed into American hands in 1898, and although the country gained independence in 1946, US influences aren't far away, especially when you're cruising past Manila's mega-malls in a crowded Jeepney – a brightly-coloured, repurposed jeep left behind by the Americans – as it blares out Guns N' Roses.
Stopping for a snack at one of the carinderyas (roadside eateries) offers a taste of the country's past. Pork is on every menu here, whether it's lechon (roast piglet plus head) or adobo – marinated pork confit. The dessert halo halo – which appropriately enough means "mixed up" - is made from crushed ice and tins of condensed milk. Filipino cuisine also has its own, err, acquired delicacies, including balut, a fertilised duck egg – how developed you like your embryo is said to correspond to your manhood (and how sensitive your gag reflex is, presumably).
The destruction wrought by Typhoon Haiyan in 2013 has largely been repaired now, but be aware that typhoon season (roughly June-November) can make travel between islands tricky. Should you find yourself here in March, the Malisimbo Arts and Music festival (malisimbofestival.com) attracts world-class acts to Mindoro. Masskara (October in Bacolod City) and Sinulog (January in Cebu) attract thousands of revellers for the Filipino versions of Mardi Gras.
Currently, £1 is worth 65.4 Philippine Pesos, while US$1 is 46 pesos.
Beach hopping
Each of the 2,000 inhabited islands has its own personality, and often its own dialect, too. The Palawan archipelago gets props for sheer beauty – the jungle beach town of El Nido was Alex Garland's inspiration for The Beach (he was living in the Philippines when he wrote the book).
Then there's Boracay, with its luxury hotels, nightclubs and a 5km stretch of white sand dotted with bars. This is the Filipino party island – although it's not yet reached Phuket or Koh Samui levels of stag- and hen-party domination.
In contrast, Coahagan island is a tiny speck in the Olango chain, but wandering around the village here offers a glimpse of traditional life. Fishermen sell their catch of the day on the beach, and once you've selected your sea urchin for lunch, their wives will throw it on a grill for you. For a similar pace of life, the former whaling island of Pamilican now offers boat trips to spot dolphins and a coral sanctuary for snorkelling.
Teardrop-shaped Siargao has been a place of pilgrimage for surfers since the 1980s, when it's hollow tubular waves – named Cloud 9 – put it on the map. In the north, the surfing region of La Union attracts backpacking beginners and weathered pros.
The best way to reach most of the beaches is by banca, a traditional fishing boat with wooden legs that make it look like a spider, but barges and ferries cover longer crossings between neighbouring islands. Be warned, though – you might end up sharing your seat with someone's pet rooster.
Life aquatic
If swimming with whale sharks isn't on your bucket list yet, then it should be. Gliding along beside their placid, pin-hole eyes and gaping maws is thrilling and terrifying in equal measure. Head to Donsol Bay on Luzon Island or Oslob in Cebu to find them – at Oslob they feed the whale sharks, so while seeing them is guaranteed, there have been concerns that this stops the sharks migrating.
Top notch dive spots are ten a peso here, so expect to see more tropical fish than a footballers' aquarium. Numerous dive companies - of various quality - dot Alona Beach on Panglao, but the guys at Phillipine Fun Divers (boholfundivers.com) take care of every detail. They can organise anything from beginner dives and getting your licence, to more advanced excursions with a Go-Pro-toting underwater photographer. An introductory dive is 2,300 pesos, including boat, guide and equipment.
For a bigger splash head to Apo Reef – widely considered one of the best dive sites in the world. It's a three-hour boat trip from Pandan Island, but is the place to spot sharks, manta rays and even dugongs.
Adventure time
Bohol's Chocolate Hills will be a disappointment if you're expecting Wonka-esque waterfalls. Instead, these 1,200 dome-shaped mounds of coral deposits turn brown in the dry season, making them look like Hershey's Kisses.
Renting a quad-bike is the best way to get close to these surreal shapes and explore the villages at their base. Nearby, the teal-green Loboc river is perfect for cruising down on a riverboat (450 pesos per person including lunch, buy tickets at Loboc wharf). Watch out for excitable kids jumping off rope swings from the trees above.
A 10 hour-overnight bus ride from Manila, the Unesco-protected rice paddies of Banaue are a giant's staircase of green terraces, carved into the mountains of Ifugao some 2,000 years ago. The amphitheatre-shaped Batad is the most famous site – it's quite a hike here and a guide can organise an overnight stay in a traditional thatch-roofed hut (banaue.info; 300 pesos a night).
Head a few hours further north and you're rewarded with the green and misty mountains of Sagada. This is the place to go spelunking in the Samaguing caves and see the hanging coffins of Echo Valley – one of the few places in the world where this traditional burial method of colourful coffins dangling down a cliff-face can be found. Hire a guide from the tourist information office for 200 pesos, or go solo and walk behind St Mary's Episcopal Church before taking a hard left on to a dirt road that winds uphill to the cemetery.
Creature comforts
Part mouse, part frog, part monkey – tarsiers have to be seen to be believed. These giant-eyed, furry critters are an endangered species, and only about five inches high, so you're unlikely to spot one in the wild, but a trip to the Tarsier Sanctuary in Bohol (tarsierfoundation.org; admission 50 pesos) is the best way to get snap happy while they sleep (they're nocturnal).
When dusk falls, head to Maribojoc to see fireflies glowing so brightly that they resemble the Christmas lights on Oxford Street. Gliding through the mangroves watching the twinkling swarms that take over the trees, plus the incredible stars above, makes for a magical experience. An excursion costs from 1,950 pesos per person, including dinner (boholtourismph.com).
Where to stay
Most islands have bamboo cabanas right on the beach for as little as 500 pesos a night, but if you're craving air-conditioned breakfast buffets, the Philippines is an incredibly good value place to splash out on a luxury hotel. Shangri-La's Mactan (shangri-la.com) has a heavenly Chi spa and doubles from 11,000 pesos, B&B.
The family-run Bohol Bee Farm (boholbeefarm.com) on Panglao has a delicious organic restaurant and quirky bungalows to rent. Doubles from 3,000 pesos, including breakfast.
Homegrown hotel group Hennan (hennan.com) offers a balance between five-star splendour and local character – think swim-up bars and barbecues on the beach. It has three resorts in Boracay, opened a fourth on Alona Beach in 2014 and is currently building a fifth on the "virgin island" of Malcapuya, Palawan. Doubles from 4,919 pesos, B&B.
Getting there
Kate Wills travelled with Emirates (emirates.com), which flies from half a dozen UK airports to Cebu via Dubai. Returns from Heathrow start at £949 in economy and £3,535 in business class. Business class passengers can use a complimentary chauffeur collection and drop-off service within 70 miles of any UK airport Emirates flies from, as well as access to the Emirates lounge. Business class seats include personal mini-bars and full flatbed recline, while meals can be chosen from a gourmet menu.
Other airlines serving the Philippines from the UK include Philippine Airlines (philippineairlines.com) – the only non-stop service, from Heathrow to Manila; Cathay Pacific (cathaypacific.com); Singapore Airlines (singaporeair.com); Etihad (etihad.com) and Qatar Airways (qatarairways.com).
Travel companies offering packages include Kuoni (kuoni.co.uk), Black Tomato (blacktomato.com) and Audley Travel (audleytravel.com) for high-end beach breaks, and G Adventures (gadventures.co.uk), Intrepid (intrepidtravel.com) and STA Travel (statravel.co.uk) for adventure tours.
The bigger islands have airports and domestic flights are relatively cheap in the Philippines.
Safety
The southern Philippines is currently on the FCO's no-go list due to ongoing clashes between the government and Islamist militants. Click here for up to date travel advice.
More information
Join our commenting forum
Join thought-provoking conversations, follow other Independent readers and see their replies