How Melbourne has quickly become one of the vegan capitals of the world
Australia's second city has long been one of the foodie capitals of the world, but now it's going all out for vegan food. Chloe Cann reports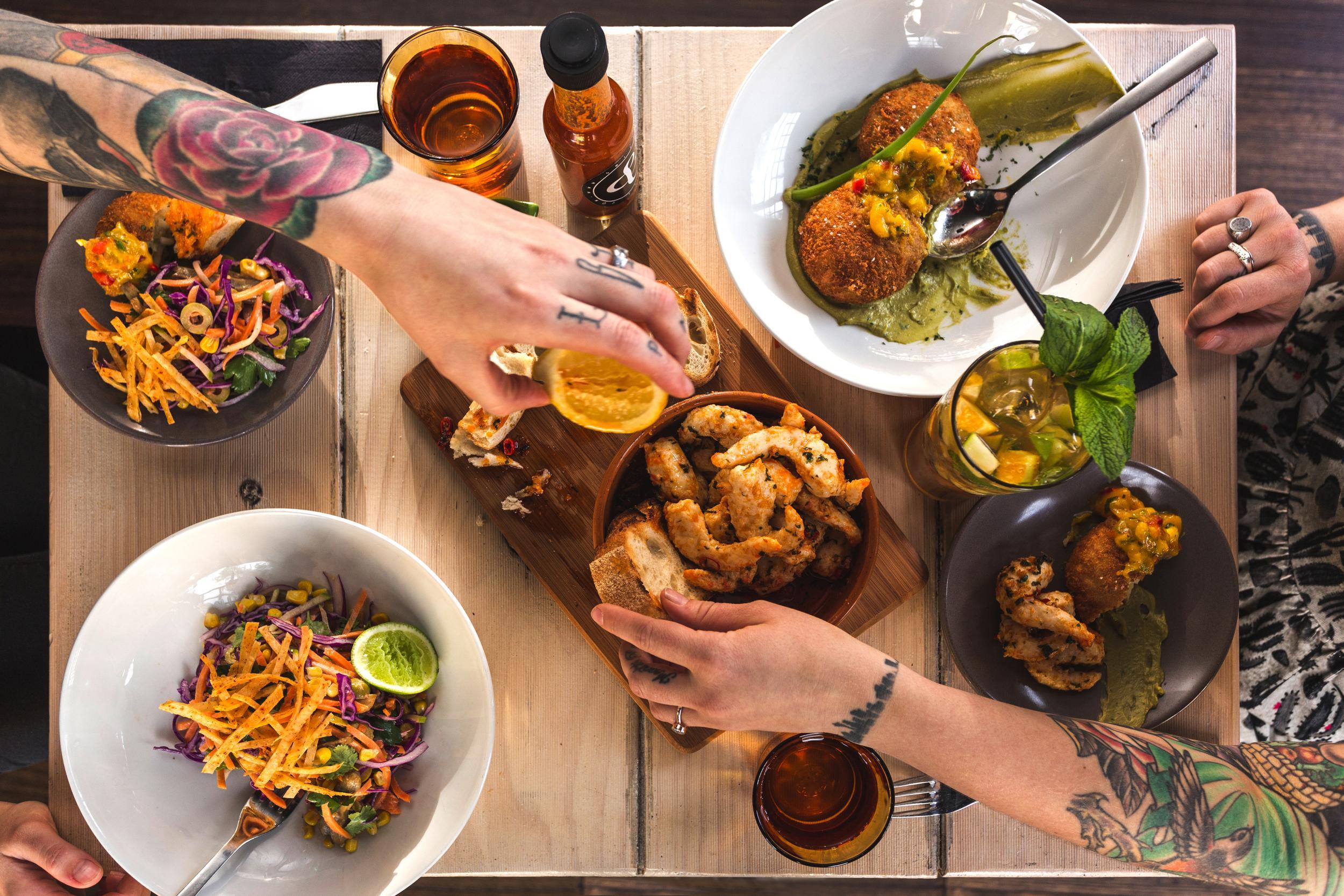 At first glance, new dessert bar Girls & Boys is just like any other Melbourne scene-stealer. The deconstructed ice cream dishes with baklava toppings are prime Instagram fodder, and though slightly pricier than the norm, its beauty pageant of cakes could rival that of any local confectioner. But there is one rather vital ingredient missing here: animal products. No dairy, gelatine or egg has ever crossed paths with this gleaming array of treats.
The latest venture from local restaurateurs Laki Papadopoulos and Mark Price, nothing about Girls & Boys screams vegan – and that's just the intention. "The whole crux of this shop is it's got to be fun and 'oops it's vegan'," explains Papadopoulos. "We don't take a hardline approach."
Vegan Melbourne
Show all 10
Part of a movement that's gaining rapid momentum, vegan restaurants seem to be spreading through the city like wildfire. Australia is now said to be the third fastest-growing vegan market in the world, after the UAE and China. Last month a new local magazine launched, devoted entirely to vegan living.
Melbourne – where more than 12 per cent of the local populace eats "little or no meat" according to recent research – has long boasted a stronger vegan offering than its Antipodean siblings. But over the past five years the scene has flourished beyond recognition thanks to a spate of interesting vegan-only openings.
New kids on the block include Supercharger, the takeaway joint in a ritzy mall that's been supplying shoppers and suits with buddha bowls since mid-2014. In March 2015, suburban cafe Serotonin injected some lightheartedness back into the plant-based landscape, with indoor swings replacing chairs and a tagline that reads, "Happiness is a drug and we want to be your dealers".
The mavericks at Matcha Mylkbar opened their doors last March, introducing folks to the delights of spiced latte flights, matcha bao buns and mock eggs. This February, Melbourne welcomed the city's first 100 per cent vegan pizzeria, Red Sparrow.
The only thing missing was healthy fast food, but the latest addition to Melbourne's growing vegan family has that covered. Such was the clamour surrounding The Alley's opening that before opening last week, it had clocked up more than 800 Instagram followers swooning over its jackfruit burgers and squash spaghetti with lentil and mushroom 'meatballs'. "It's what the public's asking for," says owner Alexandra Pyke. "Our unique selling point is everything's grab and go. People still want to snack and have soft serve [ice cream] and burgers. They just want it to be healthier."
Boundary-pushing outlets are popping up citywide, but hipster hood Fitzroy is Melbourne's vegan heartland. Here, around the corner from Girls & Boys, is where Papadopoulos and Price started out almost thirty years ago with local institution, Vegie Bar. "When we came here in 1988 there were no other veggie places around," shrugs Papadopoulos. Now Fitzroy – said to be Melbourne's smallest inner-city suburb – features more than 100 vegan-catering eateries, from creperies to fish and chip shops to taco bars.
But if anything can prove how solid Melbourne's plant-based scene is, it's the increase in upscale establishments, offering more than just food that ticks boxes.
"People come from Sydney just to eat at the restaurant," explains Shannon Martinez, head chef and co-owner of Smith & Daughters, which opened in Fitzroy in early 2014. The demand for their rock'n'roll brand of Latin-influenced vegan food has been so strong that the duo has since opened up an offshoot deli for daytime trade, launched a cookbook that's sold nearly 40,000 copies in just five months, and even spawned their own line of T-shirts and totes.
Culinary mastermind Martinez ensures everything on the menu is made from scratch – from plant-based cheeses to nougat to prawns to 'buffalo fried chicken' pizza and plenty more beyond.
Such has been the restaurant's draw that the majority of customers aren't even vegan anymore. "You've got mums with expensive handbags coming in with kids for meatless Mondays, or just a healthy dinner," she says. "Gone are the Hare Krishna vibes; veganism hasn't got that tainted image as it used to. A lot of fine dining restaurants are doing vegan degustations now – there's no way they would have done that even five years ago."
Papadopoulos and Price launched their own take on upmarket vegan dining in March 2015. Transformer, housed in a former Fitzroy factory, is all about the dining "experience". Also catering to vegetarians, it follows the small plates trend, serving a contemporary European menu against exposed white brick walls, recycled black timber panelling and pops of greenery.
The pair's vegan empire continues to thrive for two main reasons, says Papadopoulos. "People are more mindful of what they're putting in their bodies now. That information wasn't there [before]. We've also got some amazing produce here and that's what helps drive it. I definitely don't think it's a fad."
With almost any vegan taste – virtuous, gourmet or otherwise – catered to, there's no doubt Victoria's capital is ahead of the game globally, Martinez says. "I don't think there's anything you could possibly want that's not available. We're nailing it here."
Join our commenting forum
Join thought-provoking conversations, follow other Independent readers and see their replies