Beautiful pictures of beaches with the clearest water in the world
From Hawaii to the Philippines the coasts are lush, alluring and elegant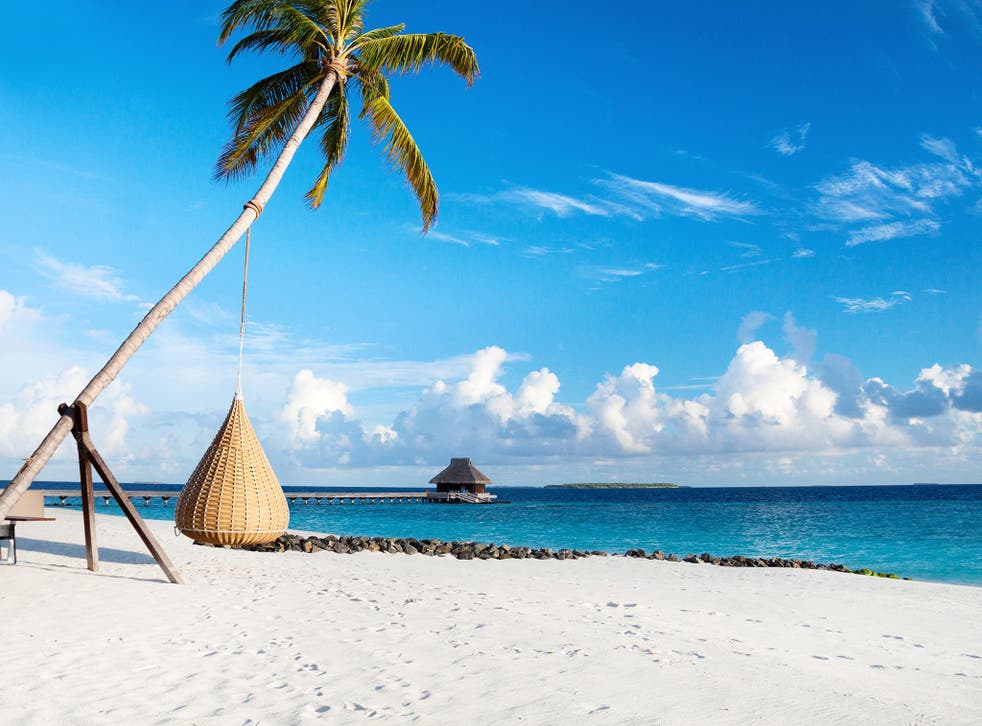 Although you'd think a beach is a beach, some are just better than others.
And while much ado is made about how white a beach's sand is or how many palm trees are swaying nearby, clear water is another major draw.
The following 13 beaches haves some of the clearest water in the world — so clear, in fact, that you won't even need diving goggles. Maybe.
Manini'owali Beach, Kalaoa, Hawaii
Visitors have to climb down 10ft of lava rocks to get to the glimmering water of Manini'owali Beach on the main island of Hawaii.
Lindquist Beach, Saint Thomas
Stocked with picnic tables, Lindquist Beach is the perfect place to bring snacks and take in the breathtaking views and crashing waves.
Cala Mariolu, Baunei, Italy
Ranked the number one thing to do in Baunei, Italy, on TripAdvisor, visitors can't stop raving about how beautiful this beach on the Italian island of Sardinia is.
Aitutaki Lagoon, Cook Islands
The transparent waters of Aitutaki Lagoon make it a great snorkelling destination.
Baia dos Porcos, Fernando do Noronha, Brazil
To get to this beach, visitors must make a challenging trek down cliffs. However, the stunning rock formations and crystal clear water make it more than worth it.
Exuma, Bahamas
Exuma, Bahamas, is home to over 365 islands and an abundance of crystal clear Caribbean water. Visitors can even swim with pigs at the famous Big Major Cay.
Porthcurno, Cornwall, England
This turquoise tinted water may look like it is somewhere in the Caribbean, but it's actually located on the southern tip of the UK.
Shoal Bay, Anguilla, Caribbean
This beach, a quick day trip away from Saint Martin, is famous for its snorkelling, as well as the many local cafés and bars nearby.
Maldives
It is no secret that Maldives is breathtaking. Known for its incredible reefs, luxury resorts, and blue lagoons, swimming in Maldives is like jumping into a bottle of Evian.
Navagio Bay, Zakynthos, Greece
One of the most famous beaches in Greece, Navagio Bay is only accessible by boat. Otherwise known as Shipwreck Beach, visitors can see the ruins of a shipwrecked boat from 1980.
Zamami, Okinawa, Japan
Scuba diving in the transparent waters of Zamami Island is not to be missed.
Boracay Island, Palawan, Philippines
Boracay Island was ranked the best island in the world in 2016 by Condé Nast Traveler and it's easy to see why. White Beach, Boracay's most popular beach, is known for its beautiful white sand and shallow blue water ideal for snorkelling.
Isla Perro (Dog Island), San Blas, Panama
Isla Perro's crystal blue waters are like a giant swimming pool and known to be one of the top snorkelling places in San Blas, Panama.
Read more:
• May tackles new Brexit Rebellion
• Philip Hammond and Mark Carney are in China to secure £1 billion of trade deals
• Facebook admits that social media can be bad for you
Read the original article on Business Insider UK. © 2018. Follow Business Insider UK on Twitter
Register for free to continue reading
Registration is a free and easy way to support our truly independent journalism
By registering, you will also enjoy limited access to Premium articles, exclusive newsletters, commenting, and virtual events with our leading journalists
Already have an account? sign in
Register for free to continue reading
Registration is a free and easy way to support our truly independent journalism
By registering, you will also enjoy limited access to Premium articles, exclusive newsletters, commenting, and virtual events with our leading journalists
Already have an account? sign in
Join our new commenting forum
Join thought-provoking conversations, follow other Independent readers and see their replies