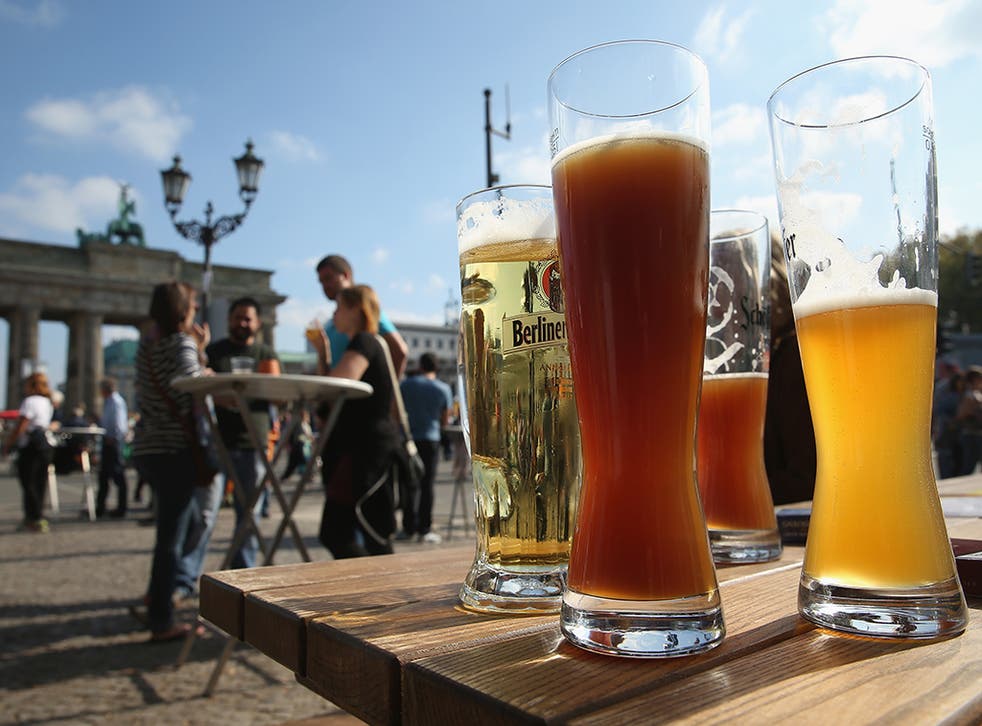 Berlin named most fun city in the world to visit
Though it came second, the downfall of London is that it's one of the most expensive cities to buy a pint
Zac Seager
Thursday 13 November 2014 15:18 Comments
It seems that when a man is tired of life, he should go to Berlin. 25 years after the fall of the wall, the German capital has been crowned the ultimate fun city, according to a new survey. London came in a close second, and Paris rounded out the top three.
The survey, conducted by GetYourGuide in partnership with GoEuro, analysed 17 travel sites around the web, including TripAdvisor and Yelp. Over 1,800 cities were judged on the quality of their restaurants, bars and attractions. Eleven different factors were compared to create 'The Ultimate Fun City Ranking'.
In the same week that Germany has been named the best country in the world according to 'global public opinion' survey, its capital Berlin stormed to victory to be named the most fun city in the world, due to its cheap beer – and the fact that the city's bars have no last orders. London was deemed to have the best night clubs and the finest concerts.
The most fun cities in the world

Show all 9
GetYourGuide CEO Johannes Reck said: "Not only is London known for being one of the best cities for clubs and concerts, but it also has great museums, sports clubs and bars. This being said, one downfall of London is that it's one of the most expensive places listed to buy a pint, making it a less attractive place to socialise."
Paris, the third most fun city in the world, performed well in most categories but didn't win a single one. Other cities in the top ten include New York, which came out on top for activities, and Tokyo, which won the shopping category. The Japanese capital also did well in the 'adult entertainment' category, but lost out to Bangkok.
Europe made a strong showing on the list, taking eight out of the top ten places.
Register for free to continue reading
Registration is a free and easy way to support our truly independent journalism
By registering, you will also enjoy limited access to Premium articles, exclusive newsletters, commenting, and virtual events with our leading journalists
Already have an account? sign in
Join our new commenting forum
Join thought-provoking conversations, follow other Independent readers and see their replies