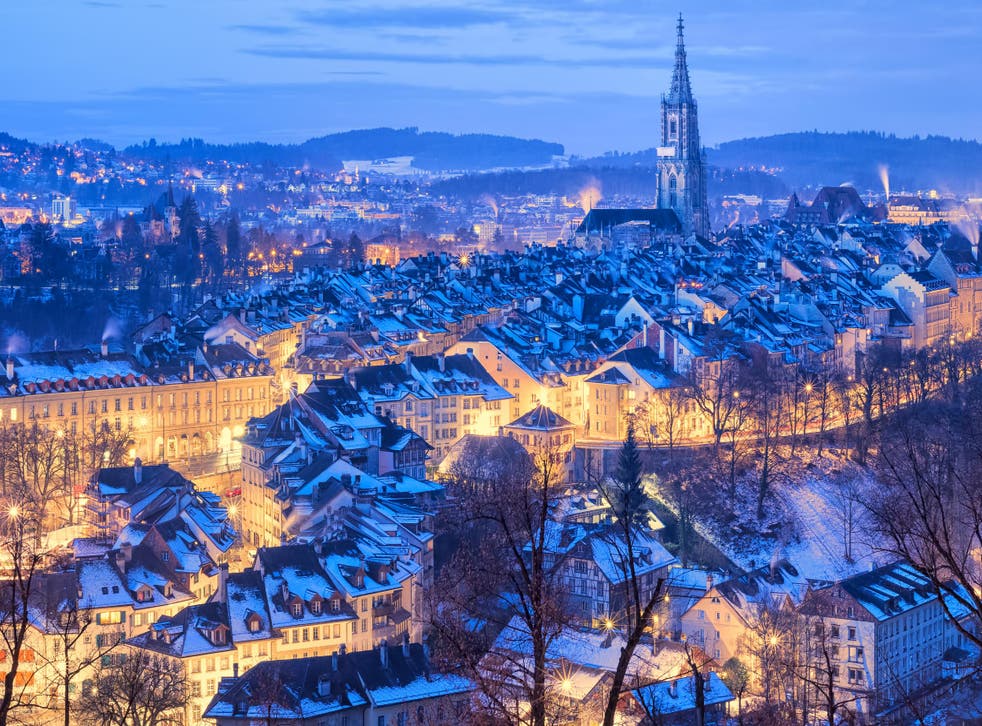 This stunning Swiss city is the most Instagrammed place in the world in the winter
Bern has been named the most popular location to Instagram when the cold sets in, according to research by laser eye surgery clinic Focus Clinic.
Switzerland's capital city, known for its medieval landmark clock tower and stunning neo-Renaissance buildings, is officially Instagram users' favourite winter city to upload to their social media accounts -- even featuring in more Instagram posts than the Northern Lights over Norway.
For many travellers, a key to any holiday is capturing some tourist snaps to spice up their Instagram pages and leave friends at home feeling jealous.
In order to determine which places they're more likely to share photos of, Focus Clinic's research looked at the number of times popular scenic cities and national parks across the world have been hashtagged on Instagram along with gorgeous cityscapes and wintery scenes.
"Bern" has been hashtagged on the social media platform over 1,082,000 times, according to Focus Clinic's research, with Aspen, Colorado, taking second place with 935,000 tags.
The UNESCO World Heritage Site, skiing hotspot, and Christmas market haven has everything a wrapped-up jet-setter wants for their winter Instagram aesthetic, with enough picturesque sites to fill their timeline.
The snow-crested city's curling streets and photogenic antique arcades make for great "outfit of the day" backdrops, while the lit up Christmas markets and Swiss delicacies on offer will leave every Instagram follower green with envy.
Switzerland as a nation is apparently a very popular Instagram location during the wintertime overall, with three Swiss destinations making the global top 10.
These are the 10 most Instagrammed winter cities in the world:
1. Bern, Switzerland -- 1,082,440 photos.
2. Aspen, Colorado, USA -- 935,040 photos.
3. Northern Lights, Tromsø, Norway -- 768,516 photos.
4. Chamonix, France -- 611,675 photos.
5. Yosemite National Park, California, USA -- 596,214 photos.
6. Zermatt, Switzerland -- 400,215 photos.
7. Yellowstone National Park, Wyoming, USA -- 314,870 photos.
8. Bled, Slovenia -- 306,285 photos.
9. Cesky Krumlov, Czech Republic -- 179,914 photos.
10. Grindelwald, Switzerland -- 149,836 photos.
Read more:
• How much the best paid workers in 20 professions earn
• Seven outdated men's style 'rules' that you can now ignore
• 16 skills that are hard to learn but will pay off forever
Read the original article on Business Insider UK. © 2017. Follow Business Insider UK on Twitter.
Join our new commenting forum
Join thought-provoking conversations, follow other Independent readers and see their replies