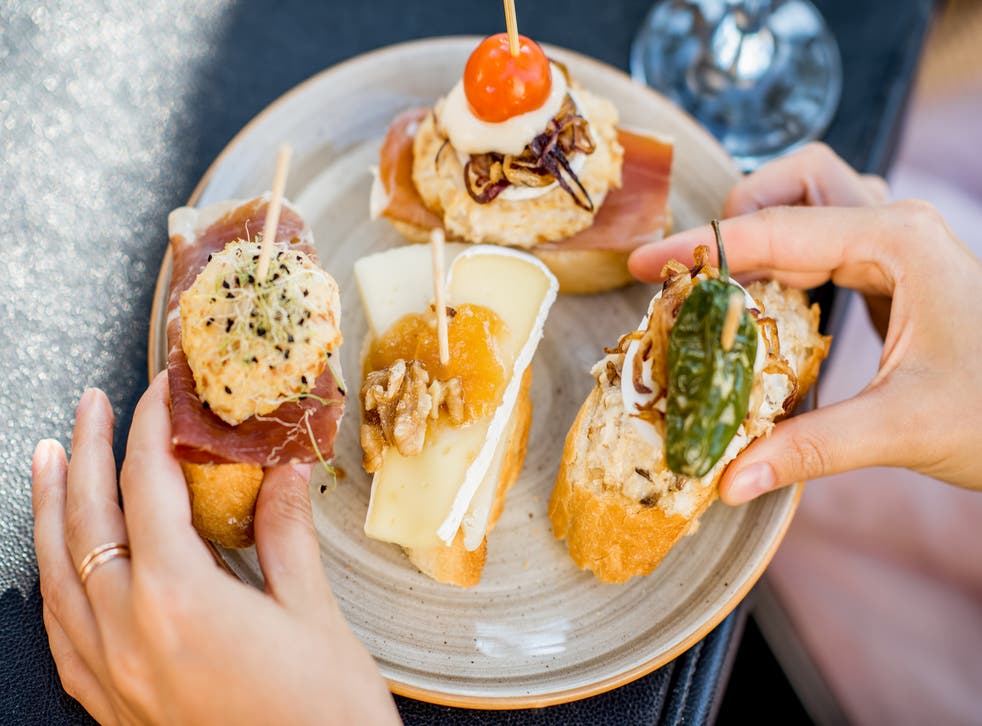 The world's top 500 food experiences revealed
Rewrite your travel bucket-list accordingly
Rachel Hosie
Wednesday 15 August 2018 10:45 Comments
For many of us, discovering new cuisines is one of the most important and exciting aspects of travelling.
Trying local delicacies, experiencing different traditions and learning new ways to appreciate food and drink is one of the best ways to discover a foreign culture.
But when the world is your oyster, your laksa and your arepa, where do you start?
Lonely Planet has ranked 500 culinary experiences from around the globe to help foodies decide where to travel next.
Coming in top of the Ultimate Eatlist is eating pintxos (Basque tapas) in San Sebastián, Spain.
The guide recommends spending a night hopping from bar to bar tasting as many of the small bites – which originated as small open sandwiches piled high with toppings – as you can.
The list was compiled by top chefs, food writers and Lonely Planet's "food-obsessed authors", including contributions from the likes of chefs Monica Galetti, Mark Hix and Curtis Stone.
In second place is enjoying rich, creamy laksa in Kuala Lumpur, Malaysia. The experts advise either heading to one of the little hawker centres hidden in the shadows of the capital city's skyscrapers, or venturing to Madras Lane.
Experiencing a sushi masterclass in Tokyo took third place.
Here are the top 20 food experiences from around the world:
Pintxos in San Sebastián
Curry laksa in Kuala Lumpur
Sushi in Tokyo
Beef brisket in Texas
Som tam in Bangkok
Smørrebrød in Copenhagen
Crayfish in Kaikoura
Bibimbap in Seoul
Pizza margherita in Naples
Dim sum in Hong Kong 
Ceviche in Lima
Pastéis de nata in Lisbon
Oysters in Tasmania
Cheese in France
Jerk chicken in Jamaica
Lamb tagine in Marrakech
Chilli crab in Singapore
Moules frites in Brussels
Peking duck in Beijing
Pho along the Hau River in Vietnam 
The highest ranked UK food experience was revealed to be eating fish and chips (31st in the list), and the Lonely Planet team recommend enjoying it on a pebble beach in Stonehaven, on the northeastern coast of Scotland.
Register for free to continue reading
Registration is a free and easy way to support our truly independent journalism
By registering, you will also enjoy limited access to Premium articles, exclusive newsletters, commenting, and virtual events with our leading journalists
Already have an account? sign in
Join our new commenting forum
Join thought-provoking conversations, follow other Independent readers and see their replies