35 trips every couple should take in their lifetime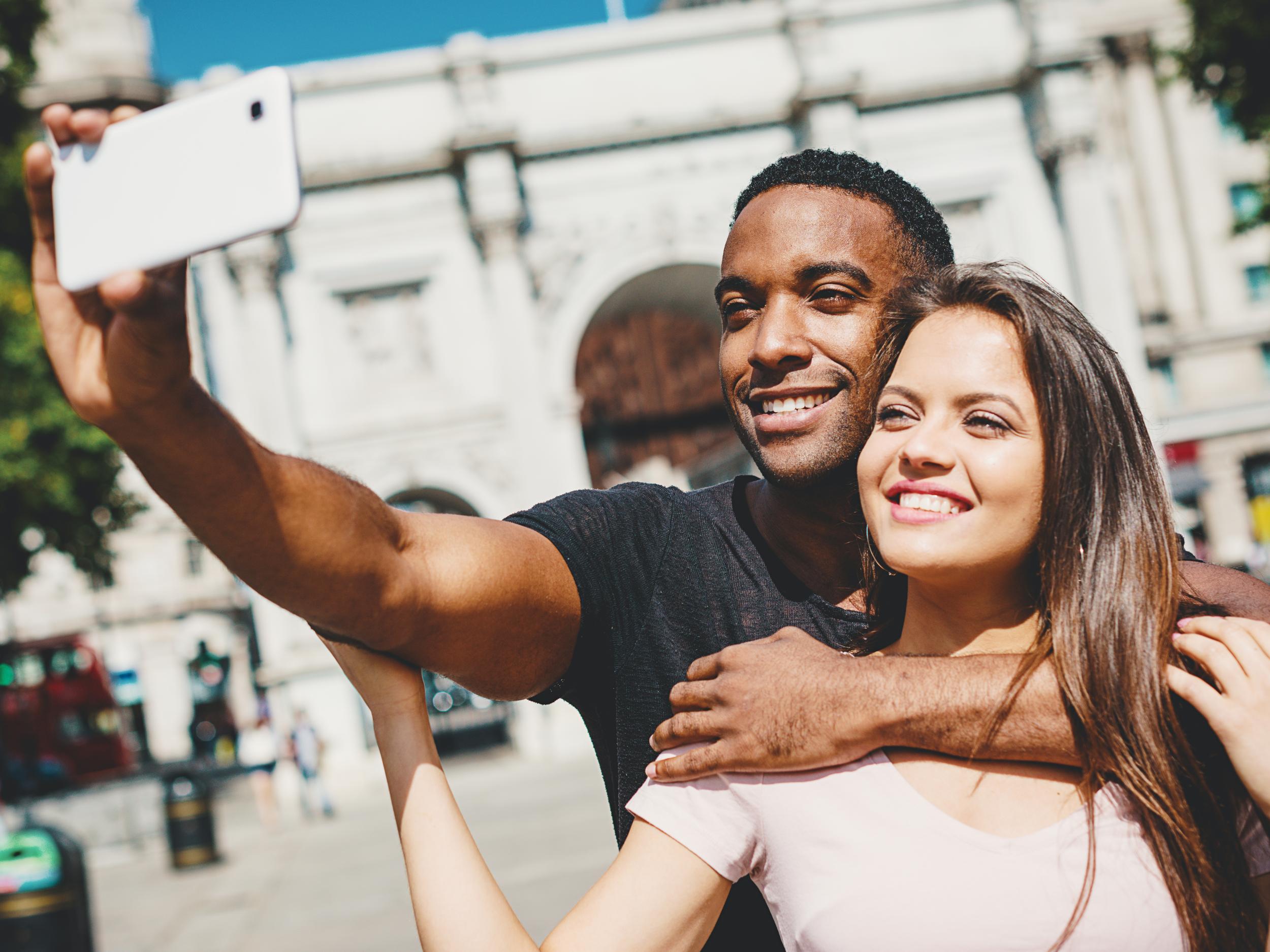 There's nothing quite like travel to put any relationship to the test, no matter whether you and your SO are adventure-seekers, lovers of luxury, or old-school romantics.
From surfing in Bali to spa treatments in the rainforests of Costa Rica, here are the trips you and your honey should have on your bucket list.
Cappadoccia, Turkey
Take your love to new heights in Cappadoccia, Turkey, which is famous for its surreal landscape, and best viewed by hot air balloon.
Kakslauttanen Arctic Resort, Finland
Can you imagine a more romantic setting than snuggled up in the middle of the Finnish wilderness, toasty in your private glass igloo, staring up at the starry night sky and the incredible Northern Lights? No? Neither can we.
Bangkok, Thailand
Check out the incredible Damnoen Saduak (a floating market) by day, and learn to cook Thai delicacies by night at one of the city's many culinary schools, such as the Blue Elephant Cooking School. Then, spend the rest of your trip lazing on beaches and island hopping around Thailand.
Paris, France
Paris is always a good idea, and it's not known as the City of Love for nothing. Grab a baguette, some Brie, and a bottle of wine, and have a romantic picnic by the Seine — yes, drinking outside is legal.
Zanzibar, Tanzania
Situated on a rock that was once a fisherman's post, you have to wade to get to one of The Rock Restaurant's 12 intimate tables (or use their boat service). But once you're eating flopping fresh fish in the middle of the Indian Ocean as the sun sets, you'll realise it's worth it.
Udaipur, India
Known as the most romantic city in India, Udaipur features multiple lavish palaces that seem to float atop the city's multiple artificial lakes. The Taj Palace on Lake Pichola was built in the 18th century and has been turned into a five-star luxury hotel.
Klevan, Ukraine
Head to the aptly named Tunnel of Love near Klevan, Ukraine. The lush and leafy tunnel — a section of an industrial railway — is completely overgrown, and a favourite place for couples to take long, romantic strolls.
Nihiwatu, Sumba, Indonesia
This little known island in Indonesia is home to the best hotel in the world, according to Travel + Leisure. Once a simple surf hotel, thanks to the area's legendary swell and left-hand breaks it was recently turned into a seriously luxurious, totally off-the-grid resort and spa featuring private villas with private pools, as well as empty, untouched beaches. Surfing at world's best hotel? Sheer perfection for the adventurous couple.
Santorini, Greece
Spend hours wandering through Santorini, a Greek island whose narrow streets are bordered by bright white and blue cyclades. The islands look like they're straight out of a postcard thanks to the fact that they're built along cliffs that jut out into the sparkling waters of the Mediterranean Sea.
Waiheke Island, New Zealand
Go wine tasting on Waiheke Island, which is a 35 minute ferry ride from Auckland and considered New Zealand's version of the Hamptons or Martha's Vineyard.
Kerala, India
Test your relationship's mettle by renting a houseboat in Kerala, India, slowly drifting along its lagoons, canals and rivers. Provide your own dinner by diving for mussels.
Chefchaouen, Morocco
Marvel at the all-blue city of Chefchaouen, a medieval town situated in the Rif Mountains. Its cobblestone streets went undiscovered for centuries, and although it's more well-known now, it's still an authentic, off-the-beaten path destination.
Amalfi Coast, Italy
With its rugged coastline and colorful fishing villages built right into cliffs that overlook the Mediterranean, the Amalfi Coast is an Italian gem. There are beaches to lounge on, stone streets to explore, and plenty of tasty seafood to eat.
Maldives
Why wait until the honeymoon to enjoy private villas and real-life paradise?
Savannah, Georgia
Nicknamed the "Forest City" thanks to its abundance of live oak and ample Spanish moss providing shade, Savannah is super romantic by any standard. It's got cobblestone streets, cute bed and breakfasts galore, and 21 lush public squares ringed by beautiful old homes, but you can take the romance up another notch by riding a horse-drawn carriage through the historic district.
Amtrak cross-country
There's something timelessly romantic about rail travel. For only £170 ($213), you can take a 3,218-mile cross-country adventure — from San Francisco to New York — passing through the Rockies, across the Mississippi River, and into the Sierra Nevada.
Lake McKenzie, Australia
Dip your toes into the sparkling waters of Lake McKenzie, located on Fraser Island. The water, which is freshwater, is said to be so pure, many species are unable to survive in it.
Venice, Italy
It might be cheesy, but there's nothing like floating down Venice's many labyrinthine waterways on a gondola. The city has a mysterious aura, and is filled with secret passageways and stunning palaces.
Tabacon Grand Spa Thermal Resort, Arenal, Costa Rica
Lounge in the waters of Tabacon, a spa and resort built in a lush rainforest reserve right at the base of the Arenal Volcano. The volcano's magma is what heats the mineral springs that gush through Tabacon. The spa's bungalows are ideal for couples and offer treatments that range from facials to massages.
Istanbul, Turkey
Get lost together in the wondrous Grand Bazaar, taking in the heady scents of spices. Istanbul also features incredible historical sites like the Hagia Sofia, as well as an infamous nightlife on rooftops all along the Bosphorus.
Zermatt, Switzerland
Hit the snowy slopes of Zermatt and enjoy views of one of Switzerland's most majestic peaks, the Matterhorn. If you're not into winter sports, explore the resort's many boutiques and then retreat to the fireplace in your cosy cabin with a glass of wine.
Blue Lagoon, Iceland
Iceland is this year's hot destination, and no trip to the country is complete without a stop at the Blue Lagoon. The geothermal spa is Iceland's most visited attraction, which is no surprise considering its bright blue healing waters.
Havana, Cuba
Drive a classic car around Havana, Cuba, listen to some salsa, and sip on local cocktails like mojitos, daquiris, and Cuba libres.
Dubrovnik, Croatia
A picturesque city bordering the Adriatic Sea, Dubrovnik is a historical gem, featuring limestone streets and architecture ranging from baroque to renaissance to Gothic. The Old Town is surrounded by stone walls that date back to the 1500s.
Carnival, Rio de Janeiro, Brazil
You and your SO will be entertained for days by the elaborate floats and costumes at Rio de Janeiro's carnival, which is held very year in February and is considered the largest carnival in the world. Plus, samba is sexy.
The Seychelles
Visit one of the Seychelle's more remote islands (there are 115), and feel like you have the white sand beaches, nature reserves, and coral reefs all to yourselves.
Sabi Sands Game Reserve, South Africa
There's nothing like a little impending danger to bring you and your partner closer together. Spend a few nights in a luxurious lodge smack dab in the middle of the African bush, sharing a view with animals ranging from leopards to elephants. It'll be both thrilling and romantic.
Amazon Rainforest, Peru
Glide down the Amazon River to Lake Sandoval, a jungle lake nestled in Peru's rainforest. Perfect for adventurous travelers, there are a couple of stunning lodges along the lake, and visitors will most likely catch a glimpse of turtles, monkeys, and exotic birds.
Alberta, Canada
Hike through one of Alberta's most beautiful national parks, Banff National Park. The pristine lakes, tall pines, and snowy cliffs will blow you both away.
Darby, Montana
Ride on horseback through the snowy — or green — fields of Darby, Montana, which is home to Triple Creek Ranch, a hotel that's consistently rated one of the top in the country.
Grenada, Spain
Take a step back in time and explore the medieval, Andalusian town of Grenada, which is nestled into the foothills of the Sierra Nevada Mountains. It's home to the Alhambra, a massive palace and fortress complex that dates back to the 13th and 14th centuries.
Bwindi Forest National Park, Uganda
Trek the jungles of Uganda in search of gorillas. Every couple needs some thrill in their relationship.
• How much the best paid workers in 20 professions earn
• Seven outdated men's style 'rules' that you can now ignore
• 16 skills that are hard to learn but will pay off forever
Read the original article on Business Insider UK. © 2016. Follow Business Insider UK on Twitter.
Join our commenting forum
Join thought-provoking conversations, follow other Independent readers and see their replies