The Independent's journalism is supported by our readers. When you purchase through links on our site, we may earn commission.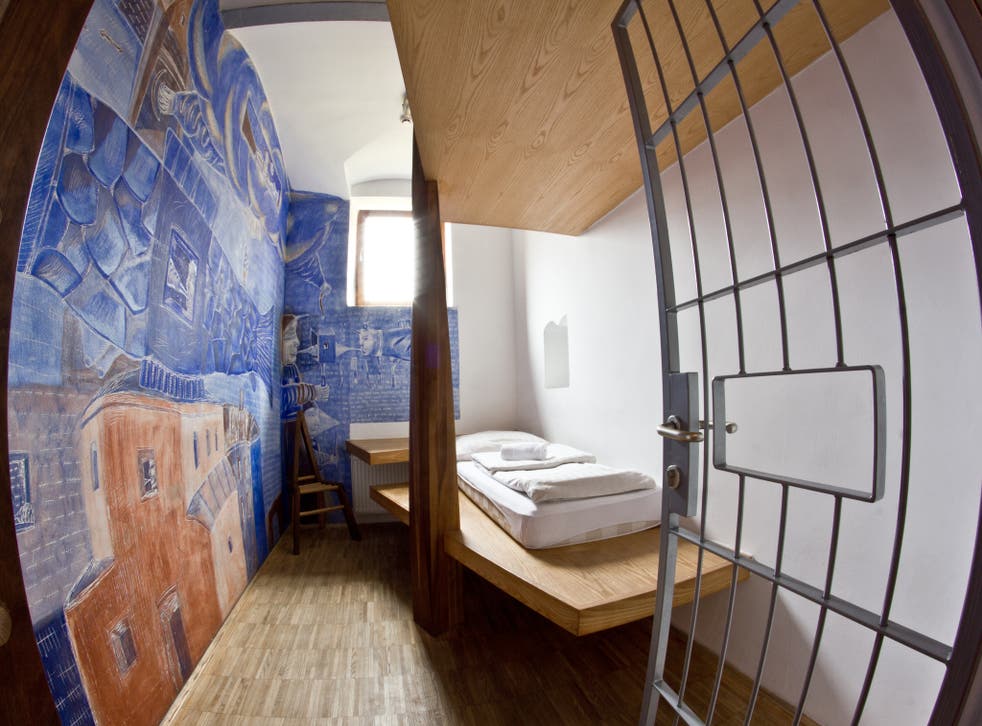 Best themed hotels around the world
They say variety is the spice of life, so why not spice up your holiday with a niche theme?
Mollie Goodfellow
Monday 13 July 2015 16:51 Comments
Sometimes a bed-and-desk en suite hotel room just won't suffice.
Holidays should be about adventure and experiencing the new. With this in mind, maybe it's time to shun the cookie cutter hotel experience and opt for something a bit different. Maybe you have a favourite film? Maybe you really like aeroplanes. Whatever you're into, here are some of the best - and most bizarre - themed hotels and hostels from around the world.
Okay, hear me out – I know it's prison themed and you're supposed to be on holiday, but you won't come over all Andy Dufresne if you stay at this arty Ljubljana hostel, which is based in an old prison. While it still has the old prison bars, it's now a clean and comfortable place to rest your head after a day exploring the capital.
Rivoli Cinema Hostel, Portugal
This place really takes you to the movies. The Porto hostels has movie-themed rooms. Fan of Tim Burton? The Corpse Bride room is for you. If you're more of a Sid the Sloth type, there's an Ice Age themed dorm room, too.
No need for your emergency life vest here. The Jumbo Stay Hotel is based in a Jumbo jet at Stockholm's Arlanda Airport, but rest assured you'll be staying firmly on the ground for the duration of your stay. Depending on how into aviation you are, you can even book to stay in a deluxe suite in the captain's cockpit.
If you're a dog person then this hotel is going to be the venue of your dreams. It's literally shaped like a dog. The interior is dog themed. The hotel is based in wide green spaces in the city of Cottonwood and is inevitably very child friendly.
For those who dreamed of attending Hogwarts but never received their letter via Owl, recreate all of your wildest wizarding fantasies at the Georgian House hotel in London. From the four poster beds that lined the walls of the Hogwarts dorm to potion bottles and cauldrons, this hotel will put a spell on you.
If you happen to be heading to remote north-west Montana this summer, then why not make like Bag End and stay in this identical version of Bilbo's hobbit house? While it may not be set in New Zealand's rolling hills, it is set in a picturesque location with a whole host of wildlife to spy on, including a bald eagle called Baldwin.
Register for free to continue reading
Registration is a free and easy way to support our truly independent journalism
By registering, you will also enjoy limited access to Premium articles, exclusive newsletters, commenting, and virtual events with our leading journalists
Already have an account? sign in
Join our new commenting forum
Join thought-provoking conversations, follow other Independent readers and see their replies