Climate change could see tourists avoid Spain and go to Latvia for summer holidays, EU study finds
Climate change could mean that southern European countries could simply get too hot for tourists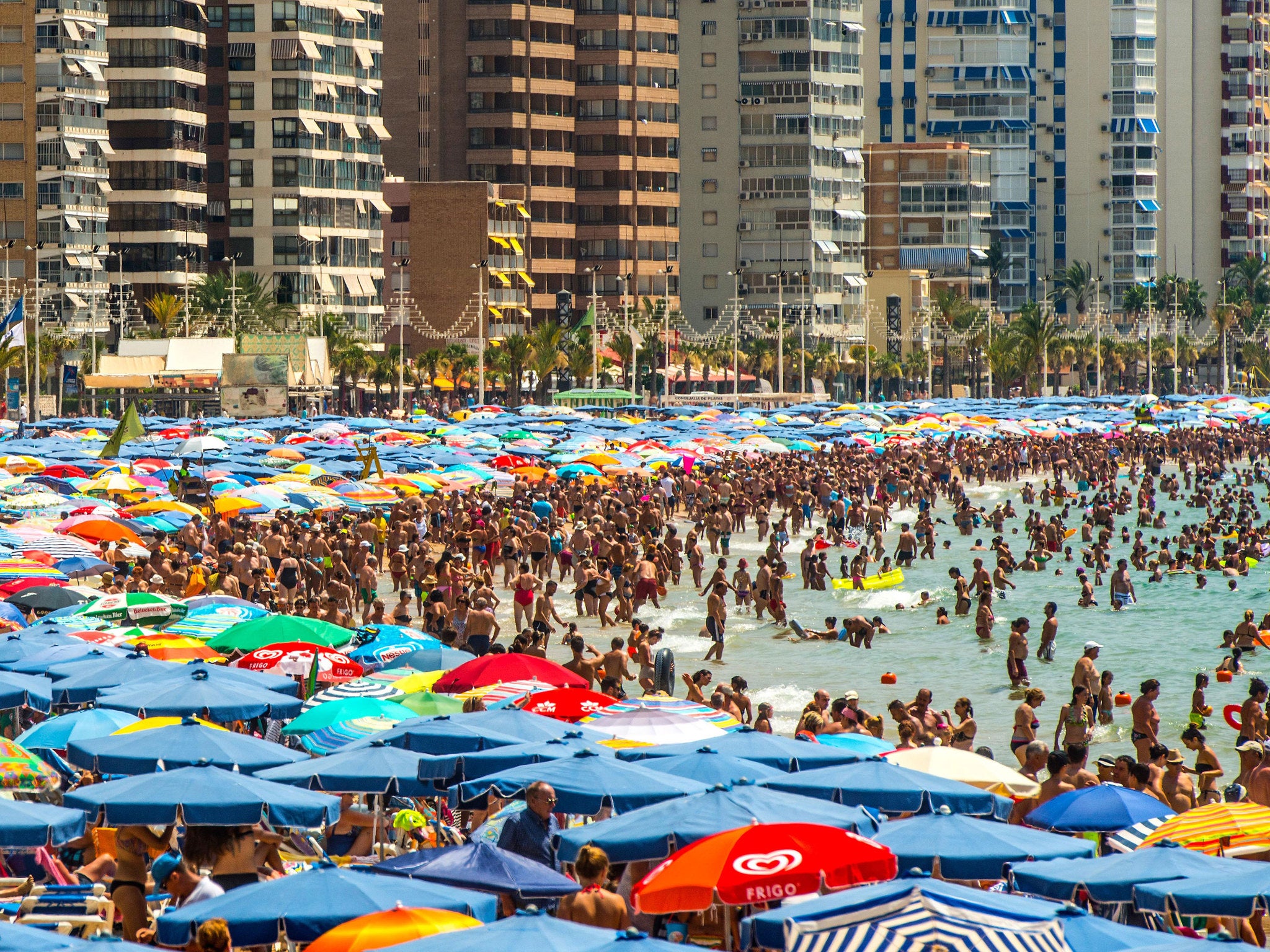 The tourism industry in southern European countries like Spain and Italy could be under threat due to climate change, an EU report has warned.
In a study, entitled 'Time is of the essence: adaptation of tourism demand to climate change in Europe', it has been found that changing climate conditions could make sunny southern tourist destinations less attractive.
Hotter and drier summers in southern countries like Spain and Bulgaria could potentially lead to higher rates of droughts, forest fires, and the death of some wildlife.
This temperature rise could also make it simply too hot to comfortably visit Mediterranean countries in the height of summer.
These factors could potentially make these countries less enticing to tourists, but fortunately, the report also said that countries further north, with more temperate summers, could experience a resulting rise in tourist income.
While the paper says that Spain and Bulgaria would be the biggest losers, northern Baltic states like Latvia, Estonia, Slovenia and Slovakia could see their tourism industries boom.
However, tourists shouldn't go cancelling their Spanish holidays - the report's predictions are focused on the year 2100. It seems a long way off now, but researchers are keen to plan ahead.
It is estimated that the southern Mediterranean countries could lose tourism revenues worth up to 0.45 per cent of GDP every year.
Environmental Photographer of the Year 2015
Show all 15
In the case of Spain, that could mean a loss of up to €5.6 billion (£4 billion) a year.
On the other hand, tourism revenues could go up further north - but only to the tune of around 0.32 per cent of GDP a year for these countries, meaning the continent would lose out overall.
The study, authored by Salvador Barrios and Juan Ibanez Rivas, said that changing 'comfort zone' temperature levels could also result in a change in when and how often we take our holidays in the future.
It said that tourists might begin distributing their holiday pattern "more evenly during the year and take shorter holidays in order to benefit, for instance, from more clement weather conditions during the other seasons."
Join our commenting forum
Join thought-provoking conversations, follow other Independent readers and see their replies