The Independent's journalism is supported by our readers. When you purchase through links on our site, we may earn commission.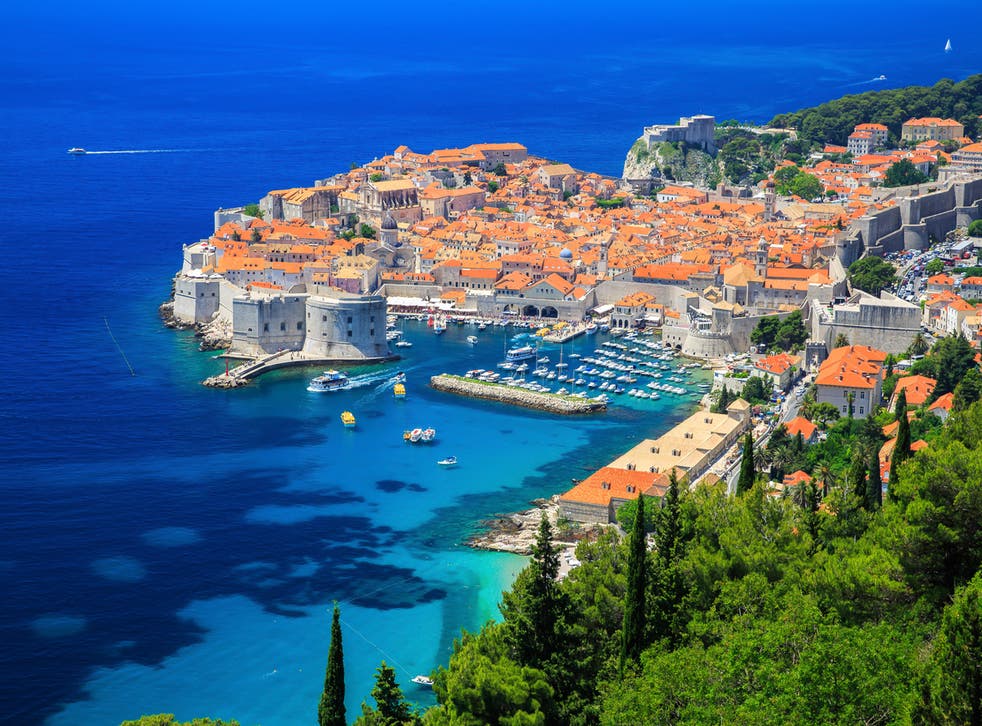 What money should you take to Croatia? Euros or kuna?
It's the perennial question - if you're heading outside the eurozone, should you take euros or local currency? Here's what to do in Croatia
Simon Calder
Friday 29 June 2018 13:06 Comments
Advice about how best to organise your holiday money for Croatia is often conflicting and confusing.
Even though Croatia is now part of the European Union, and is committed in time to joining the single currency, at present the currency remains the kuna (code HRK).
I recommend that you use cash as much as possible, in order to be fully aware of the rate of exchange and not subject to bank fees – as you would do if you use a debit card, and most UK-issued credit cards.
The first essential is not to get Croatian kuna in large quantities in the UK, unless you shop around and get a rate close to the spot rate. On 29 June 2018, the spot rate was £1 = 8.33 kuna. You would never actually get this rate, but if you could then 1,000 kuna would cost £120.10. I checked with a range of providers across the UK; the cost of those 1,000 kuna ranged from £123 at Best Foreign Exchange, a London-based specialist, to £127.69 at Travelex at Heathrow airport.
For comparison, I called a selection of bureaux de change in Croatia (known locally as mjenjačnica) and was quoted rates that were bunched together at an equivalent of 1,000 kuna for £123.
Rather than the faff of arranging funds in advance, I suggest you simply change as you go along. There is intense competition between foreign exchange agencies in Croatia, so you can shop around and find excellent rates.
If you like to have a modest amount of foreign currency for incidentals when you arrive, then I suggest to go to your local post office and change £20 or so into Croatian kuna. You won't get a great rate of exchange, but it will be better than your departure airport – and it is commission-free, which is handy for small transactions like this. (Note that you may need to order the currency in advance.) If you're a committed bargain hunter, use a comparison site such as travelmoney.moneysavingexpert.com to find the bureaux de change with the best rates near you.
As anywhere in the world, given that some places charge commission and some don't, the sensible question to compare rates is "How many kuna will you give me for £100?".
Estimate your likely spending (bearing in mind that Croatia is significantly more expensive than other parts of the former Yugoslavia), add on a little for contingencies, and take it in cash. Take clean Bank of England £20 notes (with a few £5 and £10 notes in case you need to change smaller amounts towards the end of your stay).
Keener rates are available for euros – to which the kuna is pegged – than pounds. So if you have some spare euros and do not intend to go to a euro country soon then you might as well bring them. But I don't think it is worth changing sterling into euros and then into Croatian kuna – you pay two margins in the process.
Register for free to continue reading
Registration is a free and easy way to support our truly independent journalism
By registering, you will also enjoy limited access to Premium articles, exclusive newsletters, commenting, and virtual events with our leading journalists
Already have an account? sign in
Join our new commenting forum
Join thought-provoking conversations, follow other Independent readers and see their replies