The Independent's journalism is supported by our readers. When you purchase through links on our site, we may earn commission.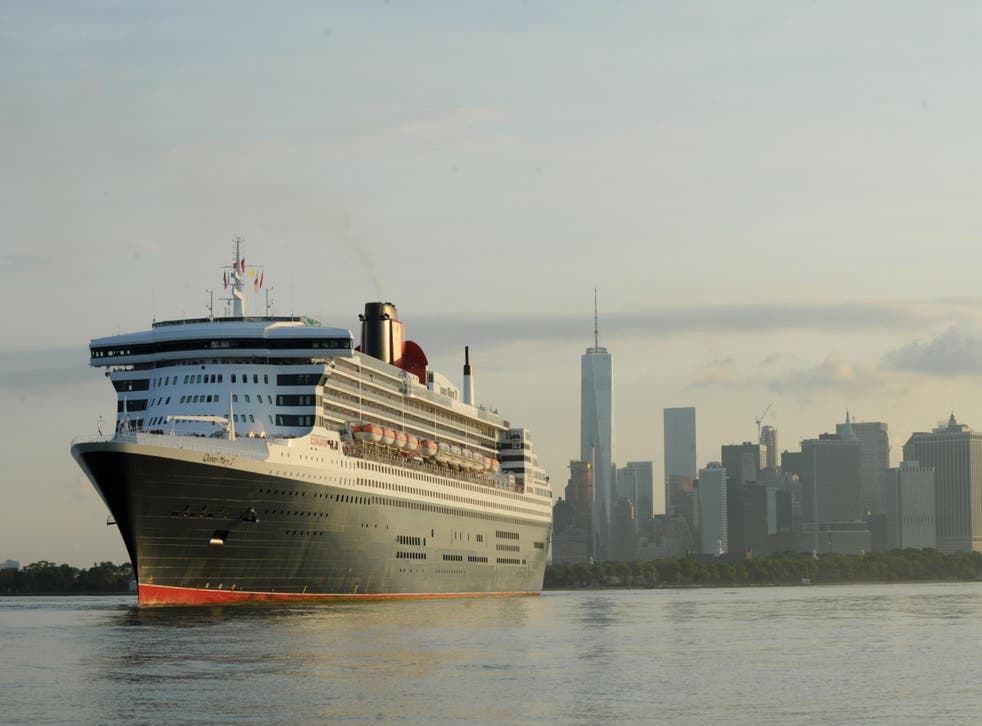 10 best places to visit on a cruise
From the Galapagos to the Ganges, these destinations are the cream of the cruising crop
If you're considering a first cruise, it's easy to feel daunted (I still can't remember which side of the ship is starboard and which side is port).
The good news? You can't go far wrong by checking out the world's most popular cruise destinations. Here are the top 10.
The Norwegian fjords
The Norwegian fjords are definitely best viewed from the water. And exploring them on a cruise ship – on which most of your food and drink is complimentary – is much better value than a self-drive holiday. To get the most out of your cruise, opt for a smaller vessel, which is more likely to dock in the fjords' smaller harbours, meaning you'll spend less time in tenders (the boats used to ferry passengers to shore).
The best cruise lines for every type of traveller

Show all 10
If you're feeling adventurous, consider a cruise which follows the coastline north into the Arctic. Hurtigruten's fjord cruises are incredibly popular. Keen to see the northern lights while you're there? Hurtigruten's cabins have in-room speaker systems that inform passengers whenever the aurora borealis puts in an appearance.
The Galapagos
From red-lipped batfish to blue-footed boobies, the Galapagos has it all, and with 18 main islands, three smaller islands and 107 rocks and islets, it's a destination perfectly suited to cruising. It's also a national park with strict regulations, including a ban on boats that carry more than 100 people, which makes Galapagos cruises rather expensive. Most start and finish in the islands. Packing wise, ditch formal wear for wet-weather gear and sturdy hiking boots, and don't forget your swimwear – almost all Galapagos cruises offer snorkelling as an activity. G Adventures has a range of cruises, from seven-day itineraries on eight-cabin ships to 17-day adventures which include visits to the lesser-known islands.
The Mekong
River cruising has undergone something of a transformation in the past few years. It's no longer just about slow crawls down the Danube – more river cruising companies are heading to areas further afield, including the Mekong, which winds from China to Vietnam. Its sheer length – 4,350km – offers cruisers a wide range of options. Cambodia and Vietnam are popular destinations, although more operators are heading to Laos and China. Staples of most itineraries include Cambodia's Angkor Wat and cities such as Ho Chi Minh City and Hanoi. Aqua Expeditions' Mekong cruises are regarded as some of the best, with a 1:1 crew-to-guest ratio and a fantastic range of excursions, including hiking and cycling.
Japan
A growing number of cruise lines have set their sights on the land of the rising sun in recent years. The port cities of Tokyo, Kobe, Osaka and Yokohama are popular stop-offs, while lesser-known destinations popping up on a growing number of itineraries include Aomori (the northernmost prefecture on Honshu island); Ishigaki Island, with its white sand beaches and turquoise waters; and historic Hakodate (not to be confused with Harrogate), one of Japan's oldest port cities. Mundy Cruising offers one of the widest ranges of Japan cruises, including ones which take in additional countries such as China and South Korea.
The Ganges
India's Ganges is quickly emerging as one of the most popular river cruising destinations, although it's worth pointing out that (due to low water levels on the river's main section) most Ganges cruises actually take place on three tributaries of the river – Hooghly, Jalangi and Bhagirathi. Cruises generally start in Kolkata, and will often include multi-night land-based tours which take in the Golden Triangle cities of Delhi, Agra and Jaipur. Avalon Waterways is one of the most popular Ganges operators, and its newest tour is the Colourful India and the Ganges River itinerary.
The Rhine
The Rhine, which stretches from Switzerland to the Netherlands, is the world's most popular river cruising destination. Highlights of a Rhine cruise include rolling vineyards, medieval towns and modern cities such as Cologne. And of course, plenty of castles – although it's worth noting that most of these can be found in the Upper Middle Rhine Valley section of the river. Summer's the most popular time to cruise, but if you're keen to avoid the higher temperatures, consider spring, when many riverside cities hold Easter festivals, or autumn, for the Rhine in Flames events – a series of spectacular firework displays on the stretch which passes through Germany. CroisiEurope offers a brilliant selection of Rhine cruises for all types of cruiser, including dedicated Christmas and new year cruises.
The Caribbean
This is where you'll find around 34 per cent of all cruise ships afloat at any one time, although the good news for passengers keen to avoid the largest ships is that more expedition-style cruise lines are setting their sights on the Caribbean, too. It's a region perfect for cruising – the sheer density of the islands means that ships can leave one port late at night and arrive at the next island early the next day. It's also one of the top destinations in terms of excursions, whether it's tours of historic sugarcane plantations, volcano hikes, kayaking or zip-lining. Norwegian Cruise Lines has Caribbean cruises for all types of traveller, along with one of the widest selection of liners, ranging from the 4,266-passenger Norwegian Escape to the 1,936-passenger Norwegian Sun, for more intimate cruises.
Transatlantic
Years ago, transatlantic cruises were significantly less fun. After all, after two or three days, all waves start to look the same. Luckily, ships are now bigger and better, with much more on offer in terms of onboard entertainment. Transatlantic cruises take between six and eight days, and many will be so-called repositioning cruises, when cruise lines send ships across the pond prior to a season of cruises departing from a new port. These cruises will often include stop-offs in destinations such as the Canary Islands, while sailings offered by transatlantic specialists, such as Cunard, are pricier and usually sail directly from Southampton to New York, or visa versa. Spring and autumn are the best times to sail – the seas are calmer and this is when larger cruise lines such as Royal Caribbean and Princess move their ships from one home port to the other.
The Antarctic
Antarctic cruises are more popular than ever, which tallies with recent research from Clia (the Cruise Lines International Association, for the landlubbers amongst us) which suggests cruisers are keener than ever to visit more remote destinations. Most depart from Ushuaia in Argentina between November and March, and the vast majority of stop-offs are at nature reserves and research stations on the Antarctic Peninsula. If land-based excursions are a priority, avoid ships with a capacity of over 500 passengers – they can't put people ashore, meaning you'll miss out on excursions to sites such as the bases built by Ernest Shackleton. For luxury, Silversea's Antarctic cruises are a great option, while Hurtigruten, Ponant and Quark Expeditions are cheaper and more relaxed affairs – think buffets (albeit delicious ones) and Berghaus rather than ball gowns and fine dining.
Mediterranean
The Mediterranean is the most popular destination for first-time cruisers, mainly because there's such a wide range of itineraries on offer, whether you fancy circumnavigating the Italian coastline or island-hopping in Croatia. The two main cruise areas are the western Mediterranean, which includes the Balearics, Sardinia and Corsica, and the eastern Mediterranean, which covers Croatia, Greece, Turkey and some of Italy. Perhaps unsurprisingly, summer's the most popular time to cruise this part of the world, although some cruise lines, including MSC Cruises, Norwegian Cruise Lines and Viking Ocean have an extensive range of sailings outside of the summer months.
Register for free to continue reading
Registration is a free and easy way to support our truly independent journalism
By registering, you will also enjoy limited access to Premium articles, exclusive newsletters, commenting, and virtual events with our leading journalists
Already have an account? sign in
Register for free to continue reading
Registration is a free and easy way to support our truly independent journalism
By registering, you will also enjoy limited access to Premium articles, exclusive newsletters, commenting, and virtual events with our leading journalists
Already have an account? sign in
Join our new commenting forum
Join thought-provoking conversations, follow other Independent readers and see their replies