Dua Lipa condemns United Airlines after staff refuse to stop serving nuts despite sister's allergy
A member of staff informed the singer that they were 'not a nut-free airline'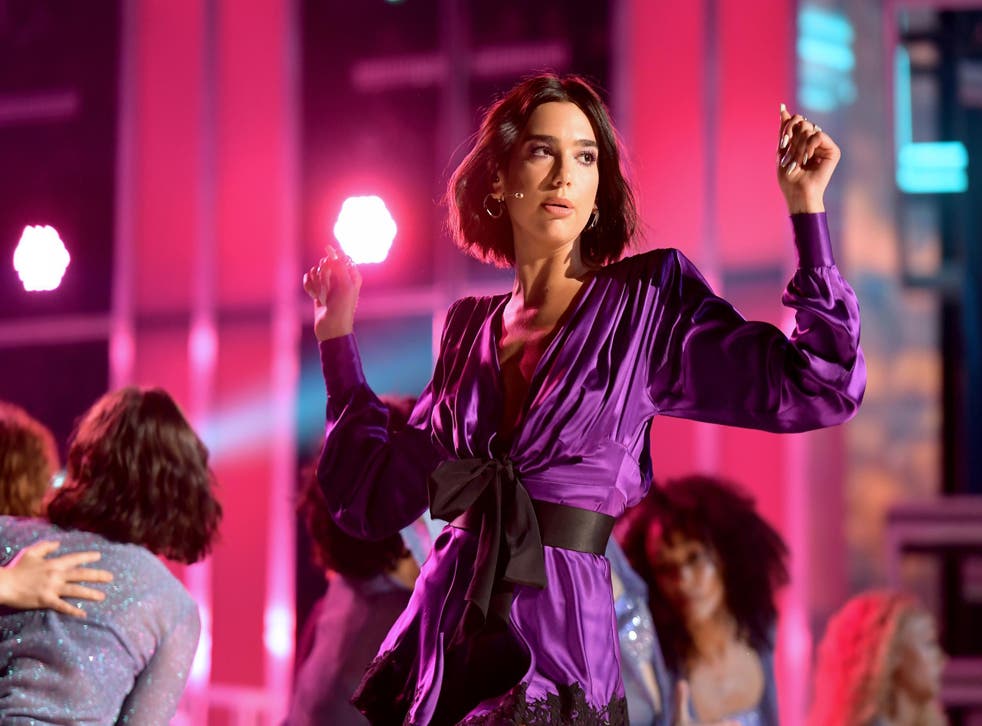 Dua Lipa has lambasted United Airlines on social media after staff on a flight failed to accommodate adequately for her sister's severe nut allergy.
When boarding a plane today, the singer informed one of the stewards that her sister, Rina Lipa, had a very serious allergy that needed to be taken into consideration when serving food to passengers during the flight.
However, the steward responded that food products containing nuts would still be available for other passengers to consume throughout the journey.
"I can't believe I'm on a @united flight rn and I told the steward that my sister was severely allergic to nuts and his reply was 'we're not a nut-free airline so if she has an EpiPen she might have to use that as we can't not serve other passengers in your section nuts'," Lipa tweeted.
When asked by another Twitter user whether the cabin crew made an announcement to the plane about a passenger having a nut allergy, she revealed that they hadn't.
She explained that the staff had said that they would simply refrain from serving nuts to the pair, describing the experience as "kinda mental".
A number of people have expressed their disbelief over the airline staff's handling of the situation.
"Do they not realise that even if you use the EpiPen you have to go to the hospital but you can't because she's on a flight they're wilding," one person wrote.
"What would they prefer? To divert the plane because she has had a reaction? Honestly makes me feel sick with rage," another Twitter user remarked.
When asked for a comment, United Airlines directed The Independent to a response that the company had given to Lipa on Twitter.
"Passenger safety is our top priority," the statement reads.
"We can't guarantee an allergen-free environment but we work to address allergy concerns onboard ie we don't serve pre-packaged peanuts."
The airline also stated that it would deal with the situation directly when Lipa arrives at her destination and that it would be in contact with the staff working on the flight.
Some people on Twitter have pointed out that it's usual practise to contact an airline prior to a flight in order to let them know about any serious allergies or other health conditions.
According to EpiPen, a person who has been subscribed an EpiPen should administer the device as soon as they think they're suffering from a severe allergic reaction.
The company also recommends calling emergency services or going to an emergency room straight after using an EpiPen as the effects of the epinephrine (adrenaline) may wear off and the individual may even suffer from a second allergic reaction.
Register for free to continue reading
Registration is a free and easy way to support our truly independent journalism
By registering, you will also enjoy limited access to Premium articles, exclusive newsletters, commenting, and virtual events with our leading journalists
Already have an account? sign in
Register for free to continue reading
Registration is a free and easy way to support our truly independent journalism
By registering, you will also enjoy limited access to Premium articles, exclusive newsletters, commenting, and virtual events with our leading journalists
Already have an account? sign in
Join our new commenting forum
Join thought-provoking conversations, follow other Independent readers and see their replies