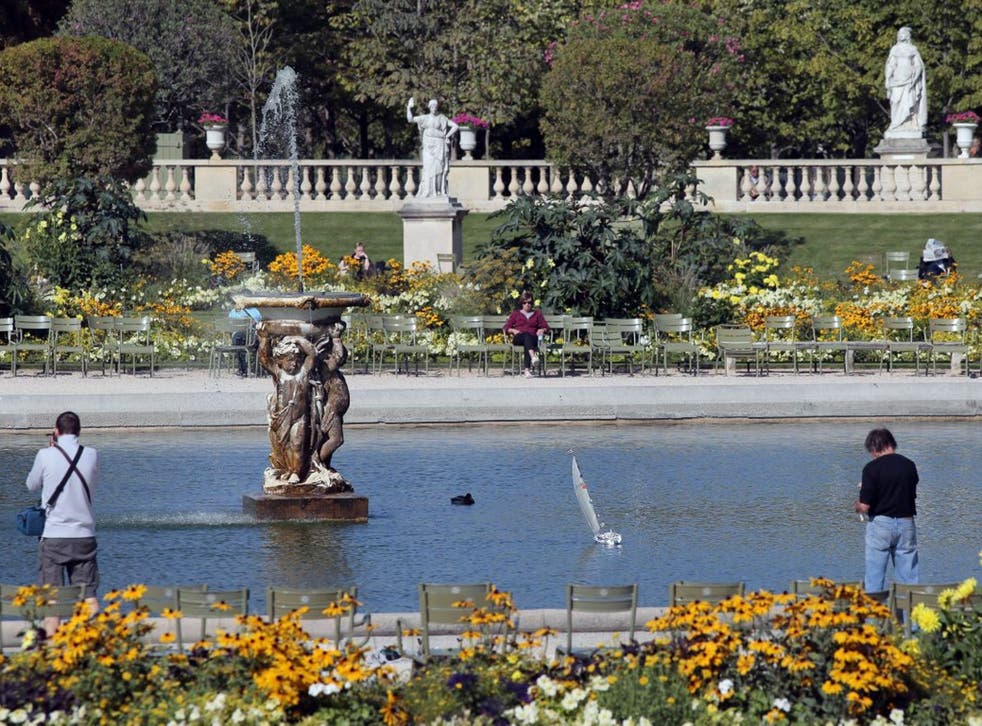 48 Hours In: Paris
A century on from the birth of Camus and 70 years since Sartre's 'Being and Nothingness',  Steve Turner spends an Existentialist weekend in the French capital
Travel essentials
Why go now?
The idea of Existentialist Paris existed roughly from 1945, when Samedi-Soir claimed Jean-Paul Sartre had become "the master" to "the hairy adolescents of Saint-Germain-des-Prés", to 1952, when Elle magazine posed the question "Is Existentialism passé?"
During those seven years there was a vibrant mingling of philosophers (Sartre, Simone de Beauvoir, Albert Camus), musicians (Boris Vian, Miles Davis, Juliette Gréco, Jacques Douai), artists (Jean Fautrier, Alberto Giacometti), writers (Jean Genet, Jacques Prévert) and actors (Yves Montand, Simone Signoret) in the cafés and clubs of the Latin Quarter.
Most of the significant figures are now dead, but their spirit of liberty, authenticity and individualism lives on. This year marks the 70th anniversary of Sartre's classic Being and Nothingness as well as the 100th anniversary of Camus' birth, on 7 November 1913. It's as good a time as any to wake up and smell the Gauloises.
The Independent Travel Offers: Our favourite Paris holiday
Touch down
For anyone travelling from central London, Eurostar (08432 186 186; eurostar.com), running from London St Pancras to the Gare du Nord (1), is the most convenient and stress-free option.
Flights from most UK airports arrive at Charles de Gaulle airport, 26km north. RER trains run from CDG to the city centre, fare €9.25 to Gare du Nord (1), Châtelet (2) or St-Michel (3) – the main station for the Left Bank. The Metro and RER suburban rail networks cover most of the city. Single tickets for journeys within the Paris boundaries cost €1.70, but a carnet of 10 tickets for €12.70 is more economical.
Get your bearings
Paris splits into the Right Bank (Rive Droite, north of the Seine) and Left Bank (Rive Gauche, south), with the Ile de la Cité and L'Ile-St-Denis in the middle. Arrondissements spiral clockwise from the centre.
Existentialism was born on the Left Bank in St-Germain-des-Prés (6th arrondissement) and neighbouring Montparnasse (14th arrondissement). The tourist office (4) is at 25 Rue des Pyramides (00 33 1 8 92 68 30 00; parisinfo.com) near the Jardin des Tuileries.
Check in
L'Hôtel (5) at 13 Rue des Beaux-Arts (00 33 1 44 41 99 00; www.l-hotel.com) is where the exiled Oscar Wilde died in 1900. It's also well placed for all things Existential and has doubles from €295, including breakfast. The plush interiors by Jacques Garcia are wonderfully over-the-top. Oscar would have approved of the five-course surprise menu at Le Restaurant, too. Example: yellow tomato and basil apéritif, Brittany crab starter (in a mousse), John Dory, beef and broccoli, and Muscavado (caramel milk parfait with lemon ice cream).
Camus completed his novel L'Etranger (The Stranger) at Hôtel Madison (6) at 143 Boulevard St-Germain (00 33 1 40 51 60 01; hotel-madison.com) back when it was a dive. Now it's a four-star with doubles from €370, room only.
Hôtel La Louisiane (7) at 60 Rue de Seine (00 33 1 44 32 17 17; hotel-lalouisiane.com) has small rooms and no TVs but is clean, friendly and has Wi-Fi. Both Sartre and Juliette Gréco lived here and it features in Bertrand Tavernier's 1986 jazz film Round Midnight. Doubles from €120, room only.
Day One
Take a view
The 689ft-high Montparnasse Tower (8) at 33 Avenue du Maine (www.tourmontparnasse56.com) is a great place from which to gain a perspective. The lift takes 38 seconds to whisk you up to a panoramic viewing gallery on the 56th floor (for €13.50). You'll have the Existentialists' territory covered if you look down Rue de Rennes (9) to Place St-Germain-des-Prés (10).
Take a hike
Sartre's ashes were interred at Cimetière du Montparnasse in 1980, joined six years later by those of his partner Beauvoir. Enter through the main gate (11) at 3 Boulevard Edgar-Quinet and the simple sandstone grave will be the 11th on the right, it will probably be covered with flowers.
Walk through the overcrowded mass of tombs past the resting places of other writers including Charles Baudelaire and Samuel Beckett to the exit at Rue Emile- Richard (12).
Head to Rue Froidevaux, turn left, walk one block and arrive at 11 Rue Victor Schoelcher (13) where Beauvoir lived in a ground-floor studio from 1955 to 1986. Continue down the street and take a left on Boulevard Raspail. A nondescript modernist high-rise at No 222 (14) was Sartre's home from (1962-1973).
When Raspail reaches Boulevard Montparnasse you'll see La Rotonde (15) at 105 Boulevard Montparnasse (00 33 1 43 26 48 26; www.rotondemontparnasse.com). Beauvoir was born on the first floor in 1908.
Lunch on the run
Grab a bite at Le Select (16) at 99 Boulevard Montparnasse (00 33 1 45 48 38 24), a favourite meeting place for Sartre and Beauvoir. Le Select's egg and bacon brunch, with orange juice, fruit and a hot drink costs €24.
Window shopping
The narrow one-way streets of St-Germain-des-Prés are lined with art galleries, restaurants and curio shops. Autograph specialist Librairie de l'Abbaye-Pinault (17) at 27 Rue Bonaparte (00 33 1 43 54 89 99) has a 1944 Sartre letter on sale for €4,600. Sartre lived at No 42 (18) on this street from 1946 to 1962.
An apéritif
On Place St-Germain-des-Prés (10), Les Deux Magots at No 6 (00 33 1 45 48 55 25; lesdeuxmagots.fr) became one of the haunts most closely associated with the Existentialists when Beauvoir began writing there every morning after the war. A martini costs €9, a campari orange €13.
Dining with the locals
La Coupole (19) at 102 Boulevard Montparnasse (00 33 1 43 20 14 20; lacoupole-paris.com) was Sartre's favourite; he sat at table 149. This Art Deco temple is big, brash and bustling and makes no secret of its 86-year-old association with writers, artists and actors.
Glazed boletus mushrooms with smoked duck breast followed by Charolais beef tartare (with fries and salad) and a dessert of white and blood peach soup scented with verbena costs €29. Drinks extra.
Day Two
Sunday morning: go to church
Visit the darkly impressive Eglise St-Germain-des-Prés (00 33 1 43 25 41 71; eglise-sgp.org) on the square of the same name (10). Sartre looked out at the church from the window of his study when he lived on Rue Bonaparte. Mass is at 9am and 11am.
Out to brunch
Café de Flore (20) at 172 Boulevard St-Germain (00 33 1 45 48 55 26; cafedeflore.fr) is a must-visit. Sartre and Beauvoir used it as work area, dining room and meeting space until their fans drove them away. However, its reputation exceeds its food and service. Waiters are snooty and a Salad Flore (lettuce, eggs, ham, tomatoes and emmental cheese) will set you back €16.
A walk in the park
The Jardin du Luxembourg (21) was the place for Existentialists to read, walk, stroll and romance. There are crunchy gravel paths, lawns on which it is not forbidden to walk, and loads of trees and flowers. Camus found solace gazing at the pool by the Palais du Luxembourg (22).
Cultural afternoon
Head over the river to the Pompidou Centre (23) at 19 Rue Beaubourg (00 33 1 44 78 12 33; centrepompidou.fr; 11am-10pm daily except Tuesdays) to visit the fourth-floor collection of the Musée National d'Art Moderne. You can experience the shared outlook in the angst of Francis Bacon's portraits, the void of Mark Rothko's canvases and the deliberate chaos of Jackson Pollock's drip paintings. Alberto Giacometti's pared-down human figures remain the best visual representation of Existentialism's reduced glory.
Cross back to the Left Bank and drop in at Shakespeare and Company (24), 37 Rue de la Bûcherie (00 33 1 43 25 40 93; shakespeareandcompany.com; 11am-11pm weekends, weekdays from 10am) one of the most lovable and idiosyncratic bookshops in the world. The best work on Existentialist Paris is Boris Vian's Manual of Saint-Germain-des-Prés published in French in 1949 and translated into English in 2005 (Rizzoli).
Icing on the cake
Visit Caveau de la Huchette (25) at 5 Rue de la Huchette (00 11 33 1 43 26 65 05; caveaudelahuchette.fr), the last remaining post-war cellar club and the inspiration for Liverpool's Cavern Club. The accent is on American sounds and the dance floor is soon jerking and spinning with serious jivers. This is as close as you'll get to the spirit of 1940s clubs such as Le Tabou that were once the heart of Existentialist Paris.
Join our new commenting forum
Join thought-provoking conversations, follow other Independent readers and see their replies