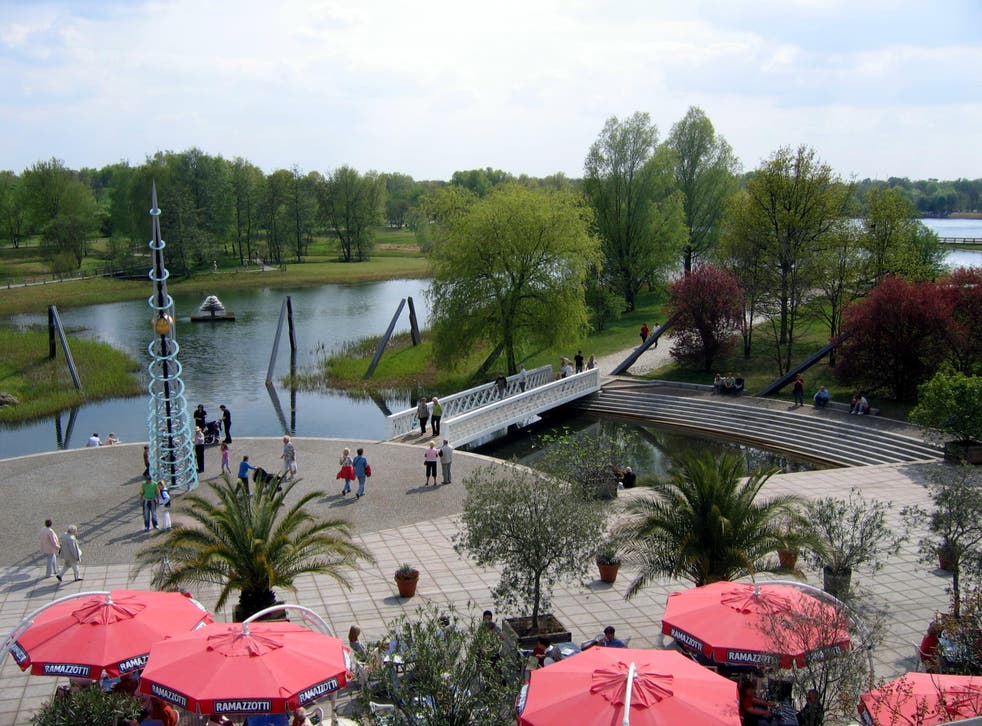 Locals' Berlin: the parks where you can get lost in a labyrinth, find a witch's garden and enjoy an open-air cinema
Get the inside track on the world's top city breaks from the team at Spotted by Locals
Berlin is unarguably a heaving metropolis: nine times larger than Paris and with a population of 3.5 million, there are said to be 3,809 Berliners to every square kilometre of Germany's capital. But despite being the second-largest city in the European Union in terms of population, and claiming to have 900 bars, 140 theatres, 175 museums and more kebab shops than Istanbul, Berlin is also incredibly green. According to Visit Berlin, there are more than 2,500 public parks and gardens within the city limits, and almost a fifth of the city is covered in trees.
So, yes, Berlin makes for a thrilling city break, but there's plenty of opportunity to get back to nature here, too. We asked Spotted by Locals' on-the-ground team to give us the inside track on their favourite Berlin green spaces for kicking back and taking a break.
Berlin's largest inner-city park, the Tiergarten, is well worth a visit for the Gaslaternen-Freilichtmuseum, according to local Natalia Irina Roman. A gas lantern museum might not sound like the obvious choice to top your to-do list, but the 90 gas lanterns – collected from 25 German cities and 11 other European cities – are presented along the park's Straße des 17 Juni, where they are lit up at night, which Natalia says makes for a particularly romantic walk.
Most of Berlin's parks and recreational areas are free to visit; the Britzer Garten, however, requires a small fee. The €2 required won't break the bank, though, and gets you into some very artistic themed gardens (from "rose" to "witch" and "geological"), a tricky maze and an amazing café that looks like a hobbit's lair. Not to mention a look at 10 hectares-worth of lakes and the Dahlienfeuer – literally "dahlia fire", which appears in autumn, when the 10,000 dahlias here turn into blazing shades of yellows and oranges.
Some of the Volksparks ("people's parks") that shouldn't be forgotten are Humboldthain, where a former bunker has been turned into a viewing platform. The Rehberge is also recommended as it's a rare green area in the otherwise rather grey neighbourhood of Wedding. Be sure to check out the wild boar enclosure, and in the warmer months it hosts an open-air cinema. And finally, the Volkspark Prenzlauer Berg is local Jérémie Gerhardt's favourite because "it's slightly wild, even Alice in Wonderland-like with all the painted statues".
If you're looking for a truly local Berlin summer destination, then head to Schlachtensee. Located on the edge of the famous Grunewald forest, it's one of the cleanest and most beautiful lakes in the city, offering a bit of blue to go with the green, and refreshments at the restaurant. There's also a boardwalk circling the lake for a spot of strolling or jogging. The Grunewald is Berlin's largest green area and is also home to the Grunewaldturm, a tower offering a spectacular view over Berlin's lakes and forests.
Spotted by Locals (spottedbylocals.com) is a series of apps and blogs available on iPhone and Android devices with up-to-date tips by locals in 60+ cities in Europe and North America
Join our new commenting forum
Join thought-provoking conversations, follow other Independent readers and see their replies