Everything under the Tuscan sun
This Italian region will never go out of fashion for visitors, with new hotels, day trips and gourmet treats to enjoy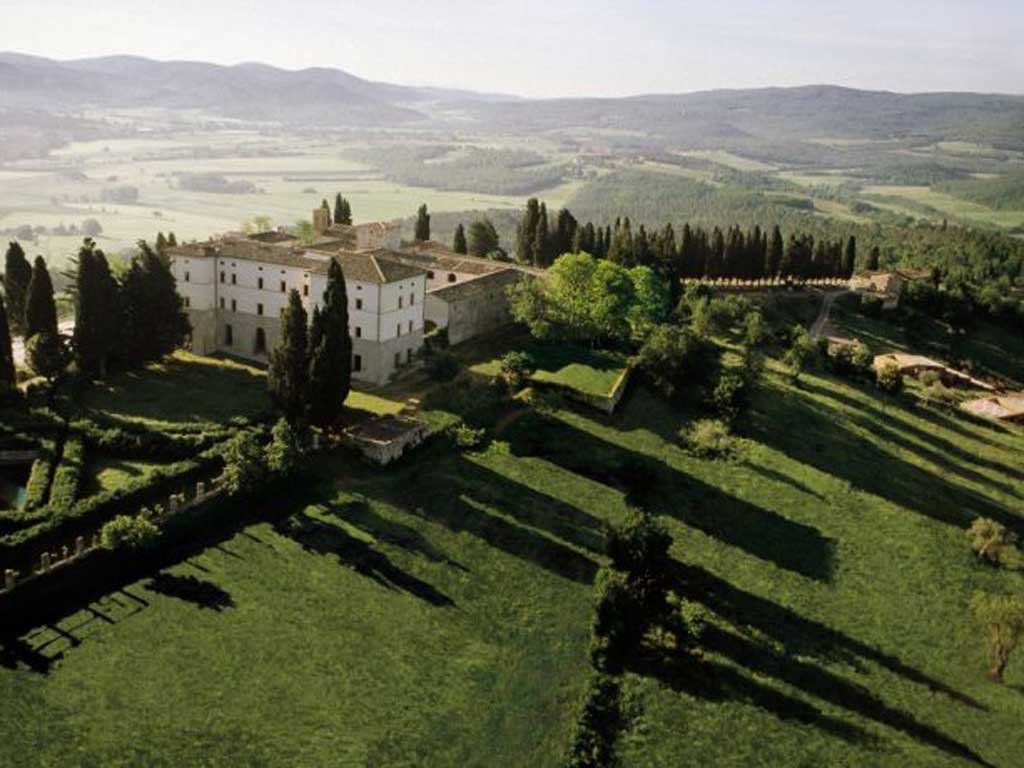 What's the attraction?
Good food, fine wine and a generous helping of la bella vita. Not to mention Renaissance masterpiece Florence and gothic Siena standing proud among ancient olive groves and an intricate lattice of vineyards that clings to the skirts of charming hill-top villages. No wonder Tuscany attracts up to 40 million tourists each year. Recovery has been swift from the floods that hit the region last October and there are plenty of tour operators and villa rental companies that offer a taste of the Italian idyll: Tuscanynow.com, citalia.com and yourtuscany.com as well as the Tuscany tourist board turismo.intoscana.it. New hotels are popping up across the region this summer and rural tourism – agriturismo (agriturismo.it) – caters for visitors who prefer a more rugged retreat.
Hamlet hotels
Why have a villa when you can have a whole village? Tuscany's newest "village hotels" are created out of whole restored hamlets, where self-catering accommodation and hotels combine to create holiday communities. The 12th-century Castello di Casole (00 39 0577 961 508; castellodicasole.com) is perched among 100 acres of organic vineyards. Rooms at the new five-star hotel cost from €630 , B&B.
A total of 25 people live in Castiglioncello del Trinoro, the village where artisans have helped to renovate villas and the seven-room Hotel Monteverdi (00 39 057 826 8146; monteverdi tuscany.com), which opens next month. Rooms cost from €250, B&B. And former cigar factory Hotel Tabaccaia in the Toscana Resort Castelfalfi (00 39 0571 890 170 castelfalfi-resort.com) will offer doubles from €120 from September.
Sights and the city
Explore majestic duomos and the art-soaked streets of Florence on a walking tour. Through Eternity (00 39 067 009 336; througheternity.com) delves into the Opera del Duomo and Baptistery on The Florence of the Medici tour, from €39 per person. Shoppers can join Art Viva (00 39 0552 645 033 italy.artviva.com) to discover the best places to pick up ceramics, jewellery and clothes on a tour costing €170 for up to five people. Looking for a thrill? Take a piazza-side seat in Siena for the medieval Il Palio horse race. Twice a year (2 July and 16 August) jockeys representing city wards ride bareback through the centre. Palio Tours (00 39 3667 233 843; paliotours.com) has availability for a three-day package for the August event, including hotel accommodation with breakfast and grandstand tickets from €790. Flights extra.
Beside the seaside
There is plenty of deckchair-packed coastline in Tuscany, but for a more relaxing beach break head south to where rocky outcrop Monte Argentario clings to the region's underbelly with two sandy fingers. Near lively Porto Santo Stefano, Tregorna has panoramic views across the Mediterranean and sleeps six. Holiday Lettings (07515 735656; holidaylettings.co.uk) offers seven nights' rental from €1,100.
Or hop on a ferry to Elba, the island exile of Napoleon, where the water glints a sapphire blue and the energetic set head inland to hike the hills. Hotel Ilio (00 39 0565 908 018; hotelilio.com), on the north-west coast, reclines in the foothills of the Capanne mountains overlooking the Gulf of Sant'Andrea. Doubles start at €110, half-board.
Walk this way
Tour on two legs with a walking holiday based from the fortified village of San Quirico d'Orcia, on the Canterbury to Rome pilgrims' route, Via Francigena. HF Holidays (0845 470 7558; hfholidays.co.uk) offers two guided walking tours each day to villages including Pienza, Montepulciano and Montalcino. Seven nights' half-board starts at £799 per person, including flights from Gatwick and guided walks. Or go it alone, walking the hill-top towns from walled Volterra, through vineyards to San Gimignano, staying in hotels along the way and linking into the Via Francigena to finish in Siena. Inntravel (01653 617002; inntravel.co.uk) offers a seven-night, self-guided Hill-top Towns of Tuscany tour from £742 per person, including B&B at four hotels, two dinners, luggage transfers and maps.
Taste the difference
Learn to cook like a local, using fresh produce that tastes a world away from supermarket vegetables, meats and cheese. G Adventures (0844 272 2060; gadventures.com) offers a farm stay with a cookery class, wine and olive-oil tasting with a local family in their cellar and a visit to Montalcino, home to the Brunello winery. Seven days cost from £799 including half-board accommodation and guided tours.
In a villa near medieval Certaldo, cook with local chefs and wash down your home-made antipasti, crostini and sformato with wines chosen by the resident expert. Organic Tuscany (020-8144 9164; organictuscany.org) also offers olive-oil tastings and visits to vineyards and local beekeepers. Seven nights, including breakfast, lunch, four dinners and four cooking classes and tours costs from £1,200, excluding flights.
Save your pennies
If you don't have the budget of a Medici, agriturismo farmhouse La Tenuta (00 39 0564 597 104; tenutauccellina.it) in Maremma National Park offers apartments and a villa in the protected area between the medieval city of Grosseto and pretty village Fonteblanda. There's home-made produce for sale, and activities such as horse-riding and cycling to burn it off. Five nights' self-catering in July costs from €440 for a two-room apartment, excluding flights.
Or sleep under canvas at Castagneto Carducci, a nine-acre forest of oak and olive, just four miles from the beach at Marina di Castagneto. It has a restaurant, pool, cycle hire and mobile homes. Venue Holidays (01233 629950; venueholidays.co.uk) offers a seven-night, peak season holiday from £585 per family, including tent and Dover/Calais ferry crossing.
Art for all
There's a reason why Stendhal had a funny turn in Florence – the city has a dizzying amount of art to enjoy. The gold-plated Porta del Paradiso doors that once adorned its 11th-century baptistery go on display in September at the Duomo Museum (00 39 0552 302 885; opera duomo.firenze.it) after 33 years of restoration work. A new exhibition at the Salvatore Ferragamo Museum (00 39 0553 562 455; museoferragamo.it; €5) celebrates the life of Marilyn Monroe until 28 January, 2013.
The refurbished 15th-century house where Leonardo da Vinci was born reopened last month. Now a hologram da Vinci guides visitors through his life as a painter, complete with an interactive version of The Last Supper. Anchiano (00 39 0571 933 285; museoleonardiano.it) is in Località Anchiano, Vinci. Admission €7.
Insider information
"Accommodation in Tuscany can be anything from a castello to a restored farmhouse and there's plenty to do as well. Wine lovers head to Villa del Cigliano (villadelcigliano.it) for tastings and tours. In Florence, Antico Setificio Fiorentino (setificiofiorentino.com) is the place to find quality silk. While the Officina di Santa Maria Novella (smnovella.it) is probably the most beautiful chemist-cum-perfumery in the world." – Simon Ball, owner of Tuscany Now (tuscanynow.com)
Who said that?
"Simply by not owning three medium-sized castles in Tuscany I have saved enough money in the last 40 years on insurance premiums alone to buy a medium-sized castle in Tuscany" – Ludwig Mies van der Rohe, German-American architect
"In Italy for 30 years under the Borgias they had warfare, terror, murder and bloodshed but they produced Michelangelo, Leonardo da Vinci and the Renaissance. In Switzerland, they had brotherly love; they had 500 years of democracy and peace and what did that produce? The cuckoo clock." – Orson Welles
"Everything about Florence seems to be colored with a mild violet, like diluted wine." – Henry James
Join our commenting forum
Join thought-provoking conversations, follow other Independent readers and see their replies