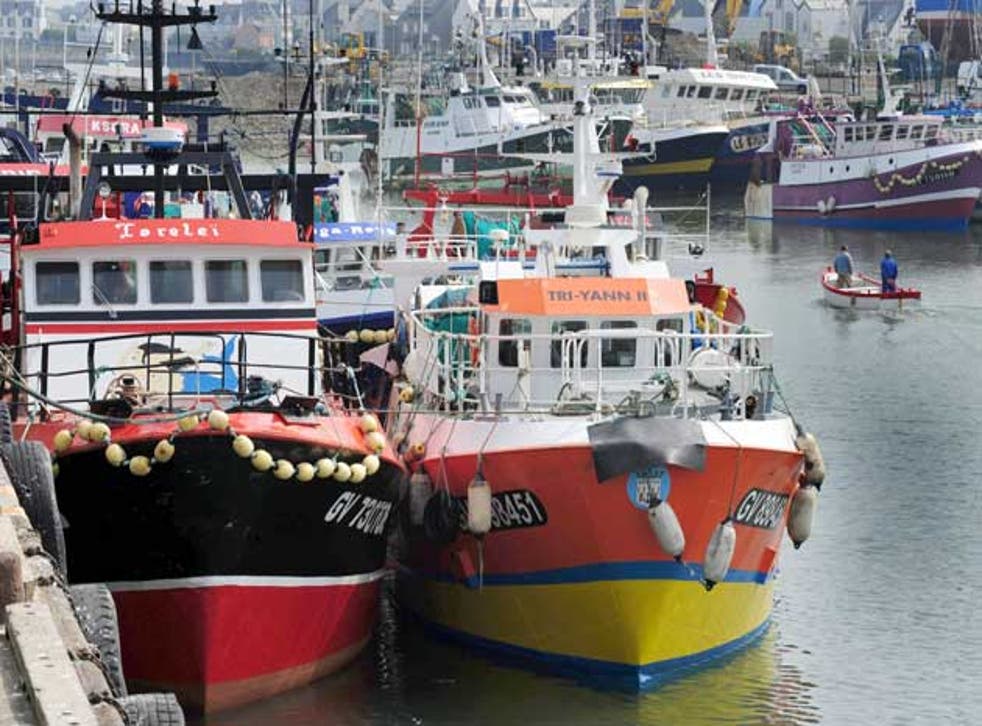 Insider's Guide: Brittany
This week, Jeremy Waldron, from villa and cottage holiday specialist Brittany Travel, reveals his tips for the best trips and treats beside the northern French seaside.
1. Watch the fishing boats at Le Guilvinec. At around 3pm the chug of engines fills the air and ships line up on the horizon. Nip along the port to see the unloading and stock up on fresh fish. You can even spend a day aboard a trawler for €45 (£40). Go to haliotika.com/ boutique/embarquement-sur-chalutier
2. Take a boat trip to the Glénan Islands just off the coast near Concarneau. These seven islands (Saint-Nicolas, Le Loc'h, Penfret, Cigogne, Drenec, Bananec, and Brunec) give access to a dozen smaller islets. They are also home to the Glénans sailing school. Go to: glenans.asso.fr; vedettes-odet.com
3. Like tuna? Then visit the Bistrot à Thon, near Carnac, where you can feast on 50 different tuna-based dishes. Address: 6, route des Docks 56410 Etel.
4. A whisky distillery in Brittany? At the end of the 19th century, the Warenghem family settled on the banks of the Léguer river, which runs through Lannion on the north coast. There they founded a distillery, and created the first Breton whisky and the first Breton single malt. Go to distillerie-warenghem.com/uk/
5. Napoleon built factories in Brittany to extract iodine from the kelp. Learn all about the fascinating history of seaweed harvesting at Ecomusée de Plouguerneau. Go to: ecomusée-plouguerneau.fr/
6. Try sailing without water. After 20 minutes of instruction you can hit the beach and speed along at anything up to 30mph on a sand yacht. At Kerhillio beach, near Erdeven, the sand is fine and soft, one of the most beautiful sand yacht spots in the Morbihan. Go to: char-a-voile-bretagne.com/ecole.php
7. North-east of Guérande is the Brière national park, France's second largest marsh area after the Camargue. Brière was a centre for peat digging and reed picking but now welcomes bird-watchers to its canals and islands by flat-bottomed "chaland" boat. Be sure to stop at St-Joachim, also known as Ile de Fédrun, a beautifully preserved village with an exclusive hotel and restaurant, La Mare aux Oiseaux, where you can sample regional dishes made with eel and duck. Go to: brittanytourism.com /discover-brittany/nature/la-grande-briere
8. Walk the GR34, a waymarked long-distance path that crisscrosses France and covers some 1,500 miles of Brittany's coast.
9. Step back in time at Poul-Fetan, a Breton village from the 16th century situated on the edge of the shady Blavet valley. Stop at the Poul-Fetan Tavern for locally-baked bread. Go to brittanytourism.com/things-to-do/activities/history-heritage/poul- fetan-un-village-breton-d-autrefois
10. At Roscoff, the local onion was the basis for a major trade across the English Channel – and led to the birth of "Onion Johnnies" with their stripey jumpers, berets, Gauloises cigarettes and strings of onions over the handlebars of their bikes. There is now a dedicated "Johnnies" museum in Roscoff. Go to: roscoff-tourisme.com/index.php/content/view/full/1732/
Brittany Travel offers villa and gîte holidays, with optional ferry travel, across the Brittany coast. Go to: brittany.co.uk
Register for free to continue reading
Registration is a free and easy way to support our truly independent journalism
By registering, you will also enjoy limited access to Premium articles, exclusive newsletters, commenting, and virtual events with our leading journalists
Already have an account? sign in
Register for free to continue reading
Registration is a free and easy way to support our truly independent journalism
By registering, you will also enjoy limited access to Premium articles, exclusive newsletters, commenting, and virtual events with our leading journalists
Already have an account? sign in
Join our new commenting forum
Join thought-provoking conversations, follow other Independent readers and see their replies