The Independent's journalism is supported by our readers. When you purchase through links on our site, we may earn commission.
Inside Istanbul's secret rainbow neighbourhood, Balat
Once one of the city's roughest neighbourhoods, now the cutting-edge star of Instagram and Turkish TV, paintbox-bright Balat is a vivid slice of Istanbul's culture, says Justin Meneguzzi
Thursday 21 October 2021 17:50 Comments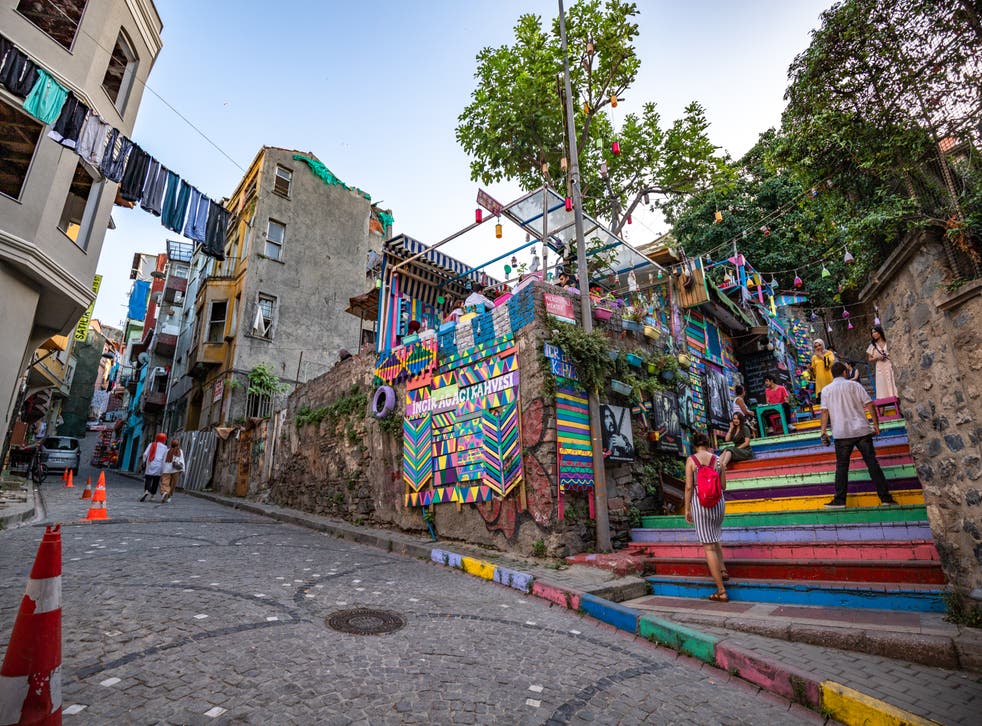 The bride is positively glowing on her rainbow staircase. Her broad smile breaks between rouge lips and she bats her plump eyelashes at the photographer, who circles her while a put-upon assistant follows with a silver light reflector.
But where was the groom? It soon becomes clear that there isn't one – this was just a glamour shoot.
"All the brides are coming here now," says Jen Hartin. "We get a couple of brides every week who come to take photos because of the colour. It's just become so popular."
Join our new commenting forum
Join thought-provoking conversations, follow other Independent readers and see their replies