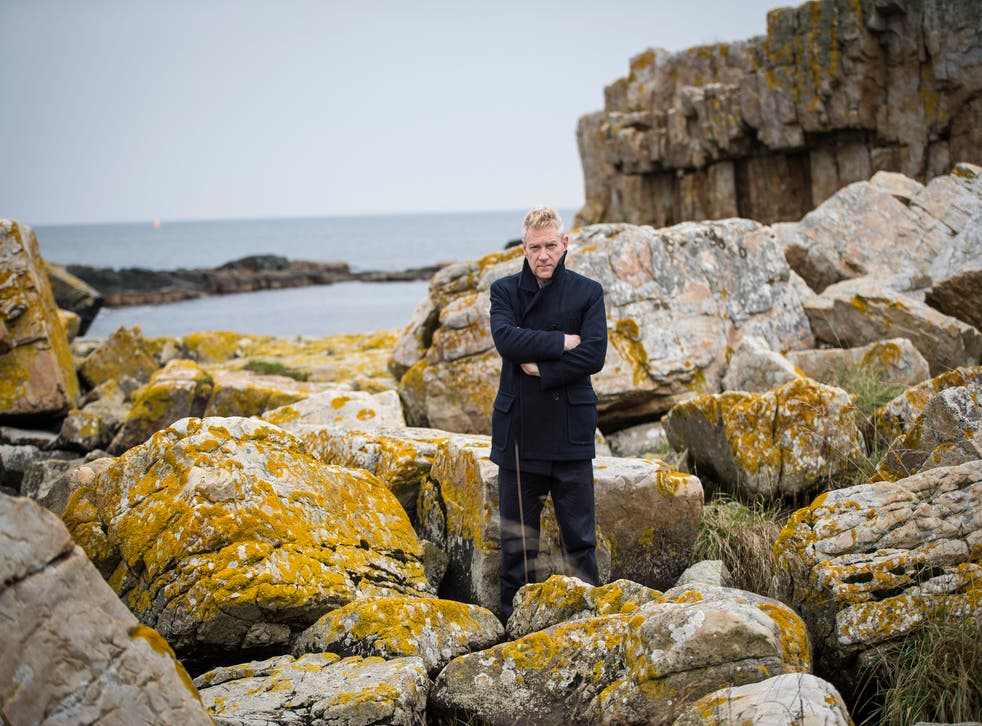 On the Kurt Wallander trail in Ystad, Sweden
Kenneth Branagh is back on our screens for the final series of the popular crime drama, whose storylines are enhanced by the brooding landscapes of Skåne county
Andrew Eames
Thursday 26 May 2016 15:36 Comments
There was a dead body in Ystad harbour when I arrived.
This is the stamping ground of television detective Kurt Wallander, and the great man (in his current manifestation at the hands of Kenneth Branagh) was indeed in town that very morning, filming the final BBC series which started this week, but there was no sign of a Branagh-Wallander on the quayside. Nor were there any TV cameras present, for this was a real dead body, and it was removed quietly and without fuss.
Despite impressions to the contrary, real dead bodies are pretty rare here – on average, one every seven years, I am told – but Ystad has become a bit like Morse's Oxford or Midsomer's Cotswolds: a place with a continuous feed of fictional fatalities. And like Oxford and the Cotswolds, it stands up well to closer inspection.
This coastal town in southern Sweden has a population of just 29,000, and is set in Skåne's quiet, meditative landscape of rolling fields and manorial farmhouses, where lines of pollarded willows and linden trees separate huge expanses of sugarbeet and rapeseed.
Stretches of sandy beach on either side of town (where Wallander has often ended up towards the end of each episode, walking his dog or gazing thoughtfully out to sea) have long been family holiday destinations for Swedes. The whole region took a big step forwards with the opening of the Oresund bridge, linking southern Sweden to Denmark, 15 years ago, and now locals can get to Copenhagen (an hour by car, 80 minutes by train), and vice versa, far quicker than they can to Stockholm or Gothenburg. Economically, Ystad is really on the map.
Cinematically, this part of Skåne is drenched in what has become known as "Wallander weather", and the latest Branagh trilogy was filmed in the haunting mid-winter, in landscapes that are grey, still and foreboding, with big skies and a meditative loneliness. Branagh himself elaborates, "The wind blows viciously across this flat landscape. You can't get away from it. It is a landscape of extremes." Heaps of atmosphere for the plotlines, in which small stories reflect on the big sins of the world.
As for the town itself, it is a beguiling place of half-timbered houses and Hansa Gothic red brick architecture, and there's a measured calm to its historic centre, which is lined with rows of neat pastel-coloured cottages, many of them more than 250 years old. Much of downtown is pedestrianised in the summer season, radiating out from the Town Hall on Stortorget square, which usually has a pretty little crafts and local produce market. Wallander-watchers will be able to enumerate as many as 25 different scenes shot around this square over the years.
Historic Ystad has two key medieval buildings at its heart: the 13th-century monastery, now an art gallery and museum, surrounded by rose and herb gardens, and the nearby Church of St Mary which dates from 1240 and still has a tradition of a nightwatchman blowing his horn from the church tower to mark the hours.
It is all eminently walkable, and in season an old converted fire engine does a regular guided tour of key film locations – where Kurt lived, the building used for the police station, the café (Fridolfs) where he used to eat Wallander cake and so on.
All this is shown to me by local guide Karin Erlandsson, who turns out to be married to a local policeman, so she knows all the insider gossip. The local force loves the programmes, she says, and is regularly consulted on procedure (although it did veto the British crew's request to have everyone drive on the left during filming). Certainly the town has prospered in the 22 years since the first Swedish-language Wallander film – tourism has increased by 70 per cent – and it is very much seen as a home grown product, with many locals appearing as extras and acquiring new technical skills in the British version.
Karin takes me out to visit Ystad Studios, which were set up by Wallander author Henning Mankell (who himself lived in Ystad in the 1980s) on a former military area just outside the centre. Some 44 Wallander episodes, including the Branagh interpretations and two different Swedish versions, have been made here, and today they are busy with both Branagh and The Bridge, the Danish/Swedish hit series, which with The Killing and Borgen are the leading exponents of the storytelling excellence that is Nordic Noir.
The Swedish Wallander, most recently with actor Krister Henriksson, has come to an end, with the detective beginning to suffer from Alzheimer's disease. The current English version, which is locally much liked, is also the last, as it too has the detective entering the early stages of dementia. And Mankell's own death, last autumn, has pretty much put the seal on any future offshoots (for example featuring Wallander's daughter Linda).
However the Studios which Mankell helped create certainly have a life of their own beyond a single television detective. They have become a focal point for all manner of programme-making, even including Bollywood, and are fully booked a year ahead.
The recent creation of a Copenhagen Film Fund will keep the home fires burning, says Ystad Studios' Jack Löfving, who shows me around Cineteket, a public-facing exhibition right next to the Studios. Here there's a working blue screen studio, a chance to create your own special effects, and props, images and background material for various Wallander episodes. At the right times, with the co-operation of the production companies, it can be possible to get into the Studios themselves to watch programmes being made.
All this should be enough to maintain the momentum of Ystad's new television-tourism drive. A new economy has been established here; it is not going to fade away with the decline of one detective, however great a creation he may be.
The fourth and final series of Wallander, starring Kenneth Branagh, continues on BBC One on Sunday at 9pm
Travel Essentials
Getting there
Andrew Eames travelled with Cox & Kings (020 7873 5000; coxandkings.co.uk), which offers a 3-night stay in Copenhagen including a private guided tour of the Wallander sites from £925 per person twin share. The price includes international flights from London, private airport transfers and accommodation at the four-star Kong Arthur hotel with breakfast daily.
More information
Register for free to continue reading
Registration is a free and easy way to support our truly independent journalism
By registering, you will also enjoy limited access to Premium articles, exclusive newsletters, commenting, and virtual events with our leading journalists
Already have an account? sign in
Join our new commenting forum
Join thought-provoking conversations, follow other Independent readers and see their replies