The Independent's journalism is supported by our readers. When you purchase through links on our site, we may earn commission.
Where to eat with the locals in Lisbon
Get the inside track on the world's top city breaks from the team at Spotted by Locals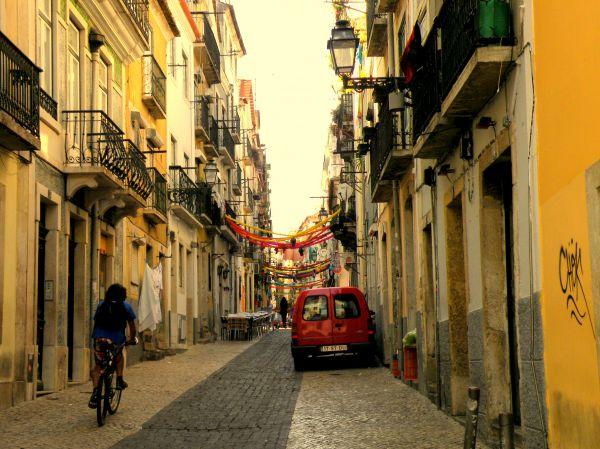 Portugal is gaining an international reputation for its cooking, particularly for creative cuisine. We asked Spotted by Locals' team in Lisbon to recommend where to sample the best food in the capital, from restaurants serving the city's celebrated seafood to fine dining.
For vegetarians, one of the best places to eat is Terra (restauranteterra.pt). It's well-known and, even though the buffet isn't very extensive, the quality of the dishes - salads, sweet potato feijoada, tabbouleh - pulls the locals back again and again.
Meat-eaters can't go wrong at Carvoaria Jacto. Choose your meat (beef, pork or lamb), the cut and the weight and then wait for it to be cooked. You're guaranteed consistently good food at reasonable prices.
Lisboeta Erik is passionate about Cervejaria Ramiro (cervejariaramiro.pt): "It is the place to eat seafood. There are better (and far more expensive) places certainly, but few are as authentic as Cervejaria Ramiro." For those with a thicker wallet Eric recommends Nune's Real Marisqueira (nunesmarisqueira.com). Dinner here won't be cheap, but the quality is worth it. It is justified in calling itself Real (royal).
Staying in the upmarket category (quality goes without saying, we are in Portugal after all), an obvious recommendation is Largo (largo.pt) in Chiado. It can be difficult to secure a table here, but that's because the chef is Louis Anjos, formerly of Porto's celebrated Bull & Bear. The menu incorporates international and traditional dishes - scallops with corn cream and rose pepper or egg with potato foam and duck confit - accompanied by an extensive wine list.
For those on a budget and looking to experience local flavours, O Eurico is your spot. Don't expect polished service but be prepared to eat well, and a lot. Frequented by residents from the area, it's an experience of taste and tradition in a loud, garrulous atmosphere.
Finally, when in Lisbon, you should try the national dish bacalhau (salted cod) and a bifana (pork sandwich). Local Tânia says it's (among other things) the cod at Zapata that makes her go back time and again. Many locals will mention Bifanas do Caldas or O Trevo when it comes to bifana. The first is conveniently located near the Castle while the latter is close to the Miradouro de São Pedro de Alcântara.
Spotted by Locals (spottedbylocals.com) is a series of apps and blogs available on iPhone and Android devices with up-to-date tips by locals in 60+ cities in Europe and North America
Join our commenting forum
Join thought-provoking conversations, follow other Independent readers and see their replies