The Independent's journalism is supported by our readers. When you purchase through links on our site, we may earn commission.
Why Haut Marais is Paris's coolest designer district
From bespoke boutiques to artisanal jewellery, this formerly bland hood now overflows with creativity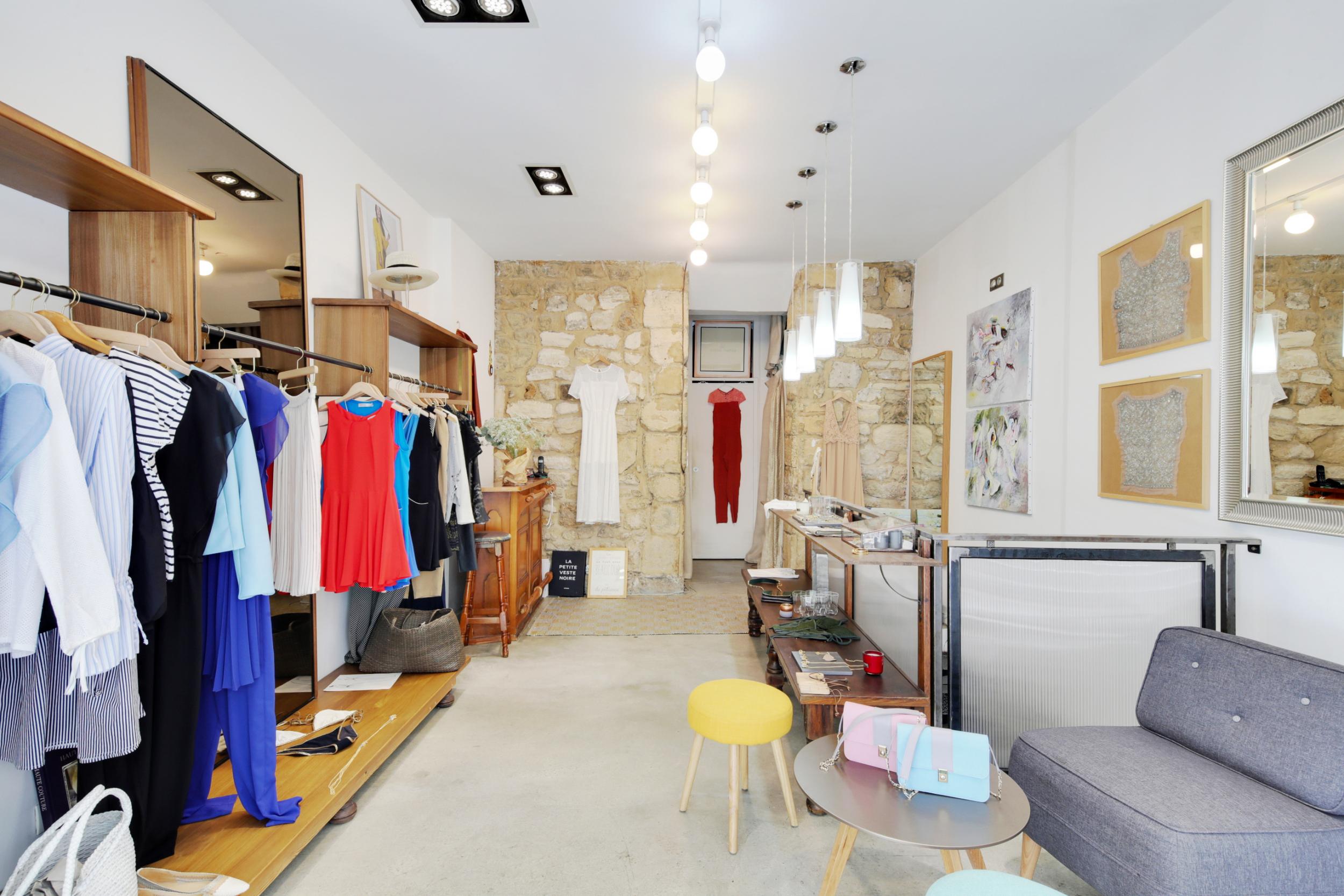 Nestled between the historic Marais and recently revamped Place de la République, a new enclave – aptly coined the Haut Marais – has taken on a life of its own.
Having lived in the third arrondissement for almost a decade, I've witnessed the evolution of this formerly nondescript neighbourhood, which has become home to some of Paris's most skilled artisans. The Haut Marais attracts designers, myself included, not simply for its central location but for its unique creative energy.
It's difficult not to become enamoured by the charmingly crooked streets lined with art galleries and independent designers showcasing wares unique to the neighbourhood. In this ex-manufacturing hub, as evidenced by the odd button or chain shop, many of the designers continue to create bespoke products in their ateliers; the "made in Paris" label thrives. Loyal not only to their city but to their hood, these brands are exclusive to the Haut Marais, making it that much more haute.
One of the first designers to set up shop was Christophe Lemaire. Formerly artistic director at Hermès and Lacoste, Christophe interned with French greats Christian Lacroix, Yves Saint Laurent and Thierry Mugler before launching his namesake brand in 2007. Much like walking into a gallery, Lemaire's clothing hangs like artwork, with understated and elegant men's and women's collections.
Another name to know is Samy Chalon. This Parisian womenswear designer opened his boutique in 2006 after years of learning the craft working with Chloe, Kenzo, and Eres. Samy's timeless designs are created for women with a strong personality who seek to be different: "I take something I know and twist it into something new," he explained. Classic striped shirts embellished with vintage scarves become one-of-a-kind statement pieces. What's more, each shirt, dress and skirt is designed and crafted in Paris, with samples made in his in-shop atelier.
Armenian designer Mari Samvelyan, meanwhile, has felt at home in the Haut Marais since opening her bespoke boutique in 2011. The calm yet creative energy inspires her designs. Rather than follow trends, Mari relies on her innate design sensibilities to create elegant everyday essentials. Having once used the cellar of her shop as her atelier, Mari creates made-to-measure garments and continues to manufacture in Paris.
For statement footwear, Haut Marais is ahead of the pack. Shoe designer Fred Marzo opened his bijou boutique five years ago, to the delight of well-heeled women. His elegant leather-made shoe collections are inspired both by vintage elements and neighbourhood street style. Fred strongly believes in French savoir-faire, manufacturing his shoes locally. When asked what he thinks about the new trainers trend, Fred smiles and shows me his latest sneaker designs for men and women. But it's the heels with his signature red stripe that best reveal his passion. Customised pairs are available sur-mesure.
Around the corner, artisanal designer Zoe Lee creates sculptural shoes featuring her wood and resin heels, using only the best leather. Zoe's collection of feminine footwear takes on the form of wearable art – fitting considering the boutique's location, surrounded by galleries. This globally raised designer has become a staple of the Haut Marais since 2013.
Trinkets and bling abound at jewellery boutique-cum-workshop Monsieur. Since its inception in 2010, jeweller Nadia Azoug has created a space where she could share her love of craft with others. Her tailor-made treasures are classic and elegant, with some collections inspired by her Berber origins. Nadia abides by the Parisian formula of "less is more", with a discreet use of precious and semi-precious stones.
Designer Anika Skarstrom helped Haut Marais become a fashion-forward destination when she moved to the area in 2003. Her namesake brand deals in form-fitting natural, textured fibres, including her signature leather trousers and dresses. Swedish born, Anika finds her inspiration in this fashion capital where she manufactures deconstructed separates for both men and women. Since setting up shop, the surrounding warehouses have transformed into chic shops, with the tiny coffee shop Boot just across the street.
A few doors away at Pring Paris, Pring has been showcasing her eclectic, vibrantly coloured shoes since 2007. Most recently, this Thai transplant launched "La Collection Merdique" – tongue-in-cheek T-shirts, sweatshirts, jewellery and shoes emblazoned with the word merde. This French curse, familiar to all, also translates as "good luck".
A neighbourhood of artisanal shops, the Haut Marais reveals the essence of Parisian craftsmanship within a community of international creators sharing a passion for art and design. It's just one of the many reasons I'm proud to call this talent-stuffed treasure trove my home.
Travel essentials
Getting there
Eurostar offers return fares from London to Paris from £58.
Staying there
Hotel du Haut Marais is a trendy pad offering simple rooms for singles, or suites and lofts with kitchens. Suites from €168 (£148), room only.
Join our commenting forum
Join thought-provoking conversations, follow other Independent readers and see their replies