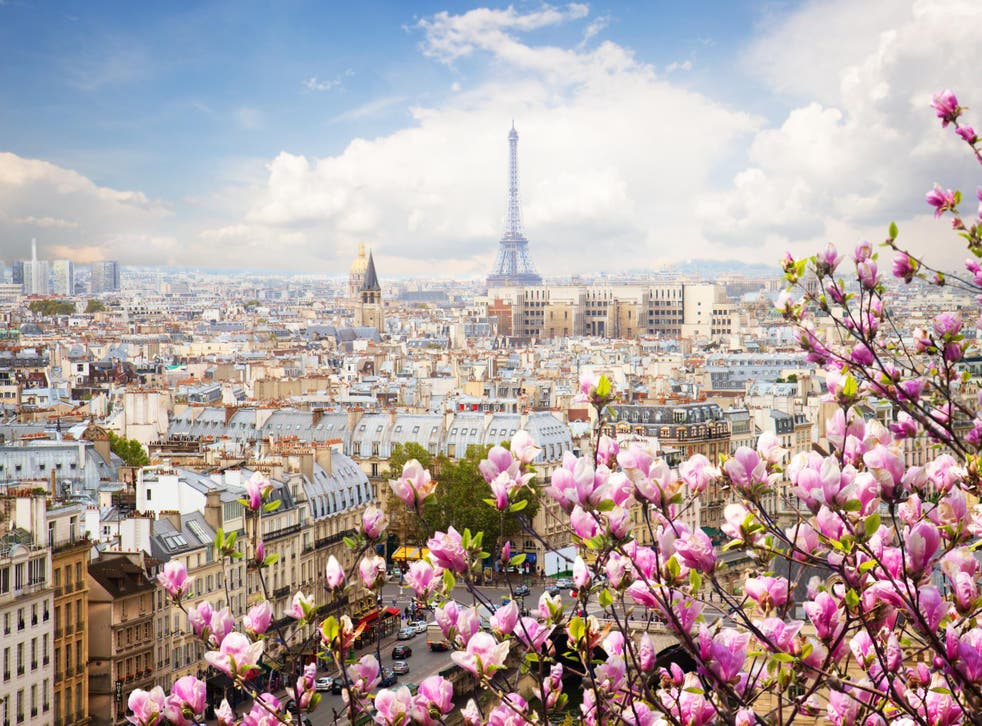 Women of Paris tour: meet the guide who's trying to gender balance the history books
Everyone knows about the men who shaped Paris, but women who did the same get less fanfare. Laura Goodman takes a new tour aiming to redress the balance
Meeting a tour guide at the church exit of the Saint Germain des Prés metro stop is like going on a specific kind of Tinder date, I decide, as I stand there waiting for the stranger I'm due to meet. What a stupid observation! My tour guide, Heidi Evans, is a professional, so she arrives holding a tote bag emblazoned with the name of her women-focused tour company, Women of Paris. She is taking me, a woman, with a few other women on a women-focused tour of the neighbourhood. Men are, of course, welcome, but are conspicuous by their absence today.
Evans started running her "essential" tour last year. It's based in the Left Bank and takes in the Panthéon and the Jardins de Luxembourg, "unravelling stories of incredible women at every turn". Its goal is to demonstrate how women have shaped the city.
Last month, she launched a second tour, Sugar & Spice, which mixes the stories of female writers with pastries and sweets. Womanly, writerly and hungry as I am, this one sounded like my jam.
And so here we are at our meeting place opposite Les Deux Magots, the famous café whose patrons – as far as I know – have included such men as Pablo Picasso, Jean-Paul Sartre and Ernest Hemingway, and whose cappuccinos cost €7.30. Ours is a small group of solo strangers, but Heidi is purposeful and cheerful, and very quickly we are all raring to go.
She's a Londoner in her twenties who came to Paris looking for an adventure. She started giving city tours with agencies – often those "free" tours on which tourists are asked to tip whatever they feel is right. She had to pay the agency to lead those, and that appalled her at the time, but now she says it's how she got so good at what she does.
"But I was sick of talking about men. I'd get to mention a few 'bad' women, or women who were known as muses and mistresses," she says. "I used to point out a statue of Joan of Arc at the Sacré Coeur and I'd ask tourists to guess who it was. Once I gave them their clue ('it's a woman'), they'd get it in one. As though she was the only woman in France! I wanted to talk about more badass Parisian women. With these tours, I want to be part of helping visitors and Parisians get a more gender-balanced view of this brilliant city."
We start at the Espace des Femmes, a bookstore and gallery accessed via a plant-filled passageway off your average cinematic Saint Germain cobbled street. Éditions des Femmes is the publishing house founded in 1972 by psychoanalyst and figure of the French women's liberation movement Antoinette Fouque. As part of it, she created France's first collection of audiobooks – the Bibliotheque des Voix, or Library of Voices. Her goal was to make literature accessible to housewives, who were busy doing everything for everyone, and not getting to read. The Bibliotheque des Voix is going strong, and includes the voices of Catherine Deneuve and Sonia Rykiel.
We also see the home of the writer Colette, in which she was locked by her husband Willy for up for 16 hours a day – to write books he would take credit for. And I am particularly taken with George Sand, a pseudonym for novelist and memoirist Amantine-Lucile-Aurore Dupin, whose name is so magnificent it's extra devastating she couldn't just use it. Dupin dressed as a man so she could access venues that women were barred from. She wore top hats and cravats. How was she going to write if she couldn't live life?
Meanwhile, I've eaten grapefruit chocolates from macaron maniac Pierre Hermé, salted caramel kouignettes (little layered butter cakes) from Breton chocolatier Georges Larnicol and signature vanilla gaufres from Meert (waffles from Lille with Madagascan vanilla filling). It's so civilised, wandering these dreamy streets with beautiful paper bags in hand, nibbling on Paris's crumbliest, flakiest, butteriest and best.
We end back at Les Deux Magots, where Heidi bypasses Sartre to take us straight to a portrait of Simone de Beauvoir sitting in her usual seat there. She could be any one of my writerly pals at their Macbooks.
Heidi wraps things up under a blue sky – she says she hopes we feel inspired, and not sick. I head off to find a café that serves cappuccinos for under €3 and settle into my own cute de Beauvoir-ish corner to hatch a plan. Tomorrow, after I've shopped for a top hat, I'll start work on my memoirs. Or I'll buy six more of those waffles. Either is good.
Travel essentials
Getting there
Eurostar runs from St Pancras International to the Gare du Nord from £58 return.
Staying there
COQ Hotel has nothing to do with chickens; it stands for Community of Quality. But overlook that – it's a smart, handsome looking hotel in the quiet 13th arrondissement in the south. There's charcuterie and great wine in the lobby. Doubles from €113, B&B.
More information
Heidi's tours cost from €35 per person, womenofparis.fr
Join our new commenting forum
Join thought-provoking conversations, follow other Independent readers and see their replies