Is Spain ready to open its borders to British tourists?
The country is desperate to welcome back holidaymakers – but when will it be safe to do so? Graham Keeley reports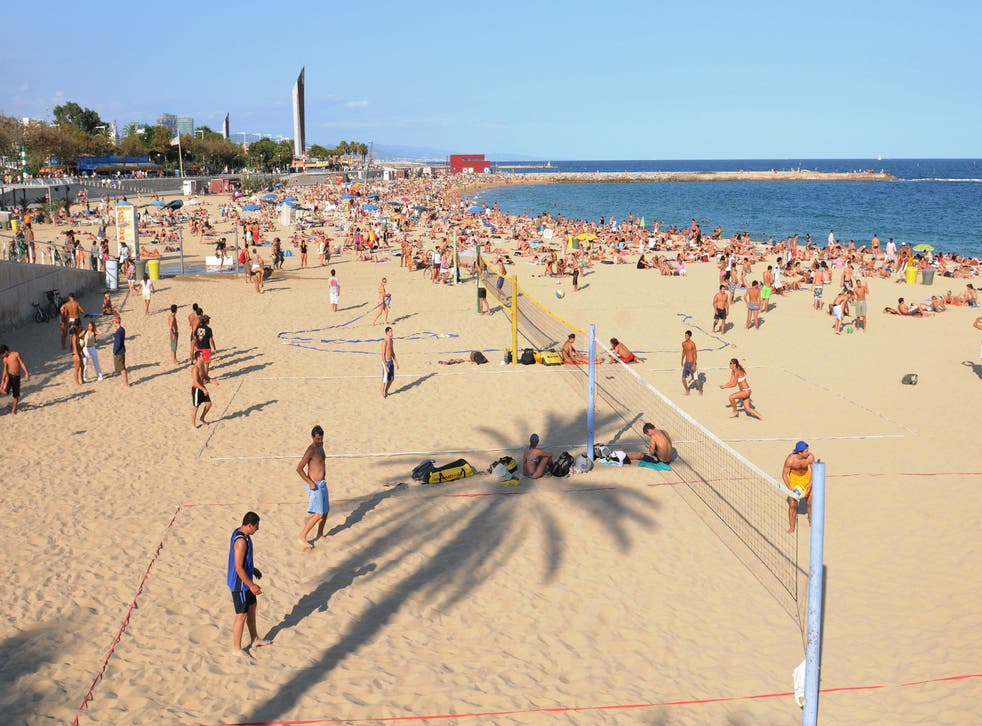 Jokers Bar on the seafront in Magaluf lies quiet these days, but very soon its usual patrons could be gearing up to return. Like elsewhere in Spain, this resort in Mallorca is desperate for the return of British holidaymakers after the country's tourism sector was hard hit by the Covid-19 pandemic.
British tourists will be welcomed back to Spain from June as long as they have a digital vaccine certificate or a negative PCR test, Fernando Valdés, the country's secretary of state for tourism, said this week. Madrid wants to create its own version of the digital green certificate which is being proposed by the European Union, to show vaccination status or test results.
It is yet not known whether Spain will be on the UK government's "green list" for quarantine-free travel from May 17, when the ban on foreign travel is to be lifted for travellers in England. However, one factor which will be key will be the progress of Spain's vaccine roll-out, as the British government uses this as one of its major indicators when classifying countries in its traffic light system.
Spain got off to a slow start in its vaccine programme, hampered by problems with supply to European Union countries and administrative difficulties. Nearly 25 per cent of the population have had at least one dose of a coronavirus vaccine – well behind the UK, where well over half the population have had at least one jab.
However, Spain plans to considerably boost the vaccine roll out so that 33 million people – or 70 per cent of the population – have had one dose by the end of August. Spanish Prime Minister Pedro Sánchez said earlier this month that five million people would be fully vaccinated by 3 May and 25 million by 19 July.
So far, 4.4 million people have had both doses, and Spain is now giving the jab to around 200,000 people every day. With the holiday season about to start, the government is under more pressure to make sure there are no slip ups in the vaccine programme.
Rafael Bengoa, a former World Health Organisation health systems director, now co-director of the Institute for the Health and Strategy in Bilbao, believes British tourists should be cautious if they come to Spain.
"Spain is now vaccinating faster but in June that will only have covered the over-60s with vaccinations. In that context vaccinated British tourists can come but should know that Spain will still need some public health measures like wearing masks," he told The Independent. "The interior of bars and restaurants may still have limitations though the outside should still be OK and without masks. Mascarillas (masks) is a word that every tourist should learn!"
Professor Bengoa stressed that the British variant of Covid-19 is now dominant in Spain so vaccinated Britons should be covered.
Even if Spain does not get the green light from the UK government for tourists to travel next month, there is still hope that Britons may be allowed to travel to popular holiday regions with low coronavirus contagion rates. The Balearic Islands and the Valencia region – which includes the Costa Blanca – have coronavirus contagion rates of 59 and 44 per 100,000 people respectively, compared to the national rate of 229, according to Thursday's Spanish health ministry data.
"We have such a low coronavirus level in comparison with the whole of Spain that it seems logical that British tourists should be allowed to come to the Balearic Islands," said Xavier Pascuet, tourism director for Calvia council, which includes Magaluf. "We also have the advantage that 97 per cent of our tourists arrive through the airport which means we can control them more easily than other areas."
World news in pictures

Show all 50
The Canary Islands, another favourite destination for British holidaymakers, has a contagion rate of 106, well below the national average. Yaiza Castilla, the Canary Islands tourism minister, has asked the British government to treat the Canaries as a "special case", separate from the rest of Spain.
"The Canary Islands has been characterised by their control of the pandemic with results much lower than in infections which are much lower in other European territories," she told The Independent.
Spain's six-month state of emergency, which has allowed regional governments to introduce restrictions to curb the spread of coronavirus, is due to come to an end on 9 May. Authorities in the Basque Country in northern Spain have asked the central government to prolong the state of emergency while Catalonia introduces a new law to keep curfews and restrictions on bars and restaurants.
Police will patrol the beaches to check holidaymakers are wearing masks if they are walking along or meeting with people who are not within their own social group, Spanish government sources have confirmed. However, sunbathers and swimmers will not have to wear face masks.
Opening up for British tourists may require bilateral negotiations between London and Madrid over the Covid digital status. But one thing is clear: Spain is eager to welcome Brits back this summer.
"Spain will be ready to open up to tourism with the UK in June through a process of mutual recognition using the digital certificate which the EU is developing," said a Spanish tourism ministry spokeswoman.
Register for free to continue reading
Registration is a free and easy way to support our truly independent journalism
By registering, you will also enjoy limited access to Premium articles, exclusive newsletters, commenting, and virtual events with our leading journalists
Already have an account? sign in
Register for free to continue reading
Registration is a free and easy way to support our truly independent journalism
By registering, you will also enjoy limited access to Premium articles, exclusive newsletters, commenting, and virtual events with our leading journalists
Already have an account? sign in
Join our new commenting forum
Join thought-provoking conversations, follow other Independent readers and see their replies