Hotel Review: Room Mate Oscar, Madrid
Affordable luxury right in the heart of Spain's buzzing capital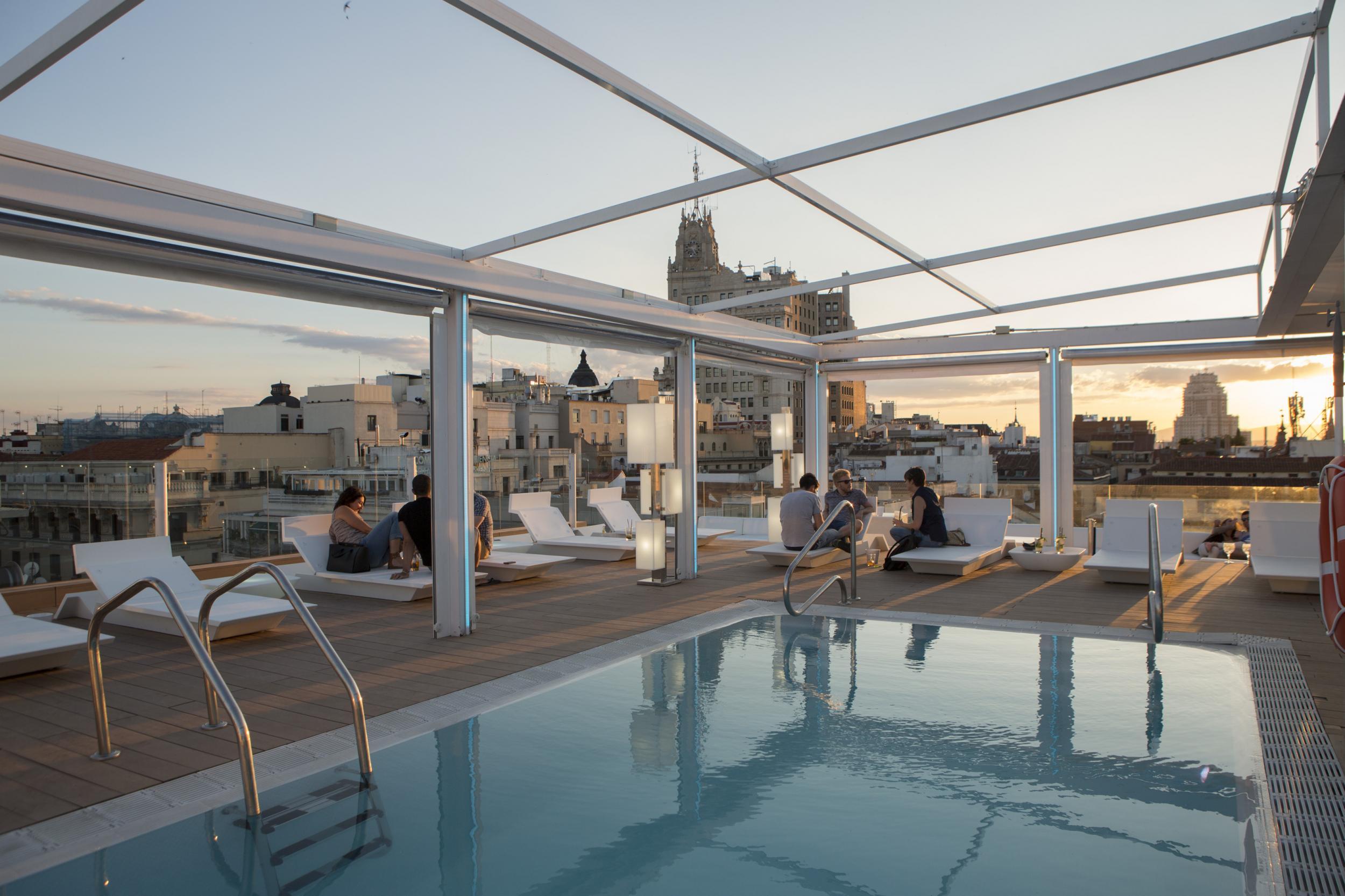 Room Mate Óscar is the most recent addition to Madrid's affordable Room Mate hotel chain, set up by man-about-town Kike (Enrique) Sarasola. Glossy, slick and personable, he's a businessman with a taste for the high life, regularly attends the GQ Man of the Year awards and won the Spanish Medal of Tourism Industry award from the Spanish government in 2014. He is also an equestrian and has competed at the Olympics and European Championships. At the Olympic Games in Athens in 2004 he suffered a back injury after a fall from his horse. After a quick recovery, he reinvented himself as an entrepreneur.
The Room Mate chain, which has expanded rapidly since its inception in Madrid in 2004, is well known for providing design-led accommodation in city centres for a competitive price. The schtick is that each hotel has a "personality" – there are three others in Madrid with another opening next year, and 23 more across six countries including the US and Mexico, with Istanbul coming later this summer – Óscar is the bon vivant, who loves culture, fashion, music, food, and entertainment. The hotel's outré modern décor and seemingly omnipresent sound system, which blasts out disco, power ballads or trance depending on the time of day, give the impression that the party never stops at Óscar, which is situated in Chueca, Madrid's gay district. As you enter, the reception area is filled with clashing colours and a Perspex Tomás Alía-designed wall mural that subtly spells "SEX". Clearly this Óscar chap does not beat around the bush when he brings a friend home in the evening. The rooftop bar, which was recently renovated to include a pool that can be converted to include extra lounging space, is a more refined affair decorated in white and chrome. At night it's floodlit and when looking up at it from the street level it appears impossibly glamorous. Well-dressed couples gather by the flame-licked heaters to share €15 cocktails and take in the view over to the colourfully lit town hall and Reina Sofia museum in the distance.
Location
The location is fantastic. The hotel snuggles up against cool brunch spots, vintage shops and upmarket restaurants. It's 200m from the Royal Palace (Palacio Real) and the performing arts centre (Teatro Real). Local indoor market Mercado San Anton has three floors of fresh produce and tasty snacks to eat on the spot, as well as a wine bar on the roof. Shabby-chic joint Dray Martina is another local highlight, serving up truffle-infused croquettas, oozing burrata and super-fresh ceviche. The hotel is only two blocks from the capital's main shopping street (and thoroughfare), Gran Via. It's also just five minutes' walk from Chueca and Gran Via metro stations, eight minutes' walk from the Thyssen-Bornemisza Museum and 10 minutes' walk from the Prado museum. It's 30 minutes by bus or metro from the airport.
Comfort
Rooms come in four different types: standard, executive, junior suite and suite. My standard had a double bed with a vibrant green Perspex wall behind it, dark wood furniture and shower room with a big selection of free bath products made with the fictional ingredient "Wabi Sabi", which allegedly promotes happiness. The joke was lost on me. Some of the standard rooms have large monochromatic murals of naked men, but they were all taken when I booked, so I had to settle for white with the odd apple-green accent.
Aside from the "funky" design, the room was basic and a bit on the small side, but clean and comfortable. The view was of a bleak and narrow courtyard which didn't get much daylight (categories further up the scale are bigger, lighter and brighter). But this hotel is clearly not intended for people to linger in for too long; most people book for long weekends, so it gets quieter during mid-week and picks up again on Fridays. Both the suite and mini-suite have terraces, as well as "VIP toiletries."
I could not fault the service, which was attentive without being cloying. I was also given Room Mate's free, portable wi-fi router, which you can take out for free connection throughout the city. It was a huge help when I got lost and needed a map on my phone.
Essentials
Room Mate Oscar, Plaza de Pedro Zerolo 12, Madrid, Spain (00 34 917 01 11 73; oscar.room-matehotels.com).
Wi-fi: free
Parking: None on site, but discounts offered at two local car parks.
Access: Two standard rooms are adapted for guests with disabilities on the first and second floor.
Rooms: ***
Value: ****
Service: *****
Double rooms start at €98 excluding breakfast.
Join our commenting forum
Join thought-provoking conversations, follow other Independent readers and see their replies