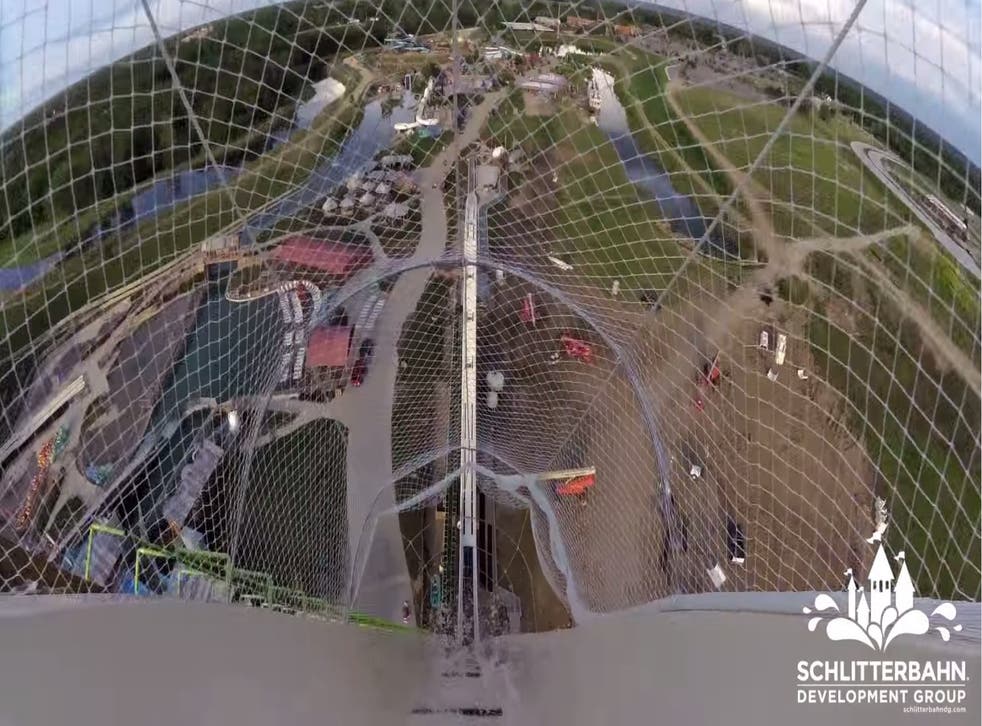 Verrückt: The world's tallest water slide is the stuff of nightmares
Slide stands at 168 feet
Christopher Hooton
Monday 07 July 2014 15:42 Comments
Verrückt, the world's tallest water slide, is nearing completion at a Kansas water park, and it's even more vertiginous than you're imagining.
The 168ft slide has been being built for some time, amid (spurious) reports that it was delayed after some testers went airborne while riding it.
Following extensive testing with sandbags, humans are now being sent down the slide in rafts, with Schlitterbahn park uploading a video of one brave man stepping forward as a guinea pig.
Riders reach speeds of 60-70mph on the slide, which doesn't actually feature much water just a hell of a lot of gravity.
Verruckt, which is German for 'insane,' was originally scheduled to open in May but has been delayed while it is further tweaked.
"A lot of the adjustments we were making have been made," a spokesperson for the park said. "Nobody's really done this before, so we've got to kind of expect the unexpected."
Register for free to continue reading
Registration is a free and easy way to support our truly independent journalism
By registering, you will also enjoy limited access to Premium articles, exclusive newsletters, commenting, and virtual events with our leading journalists
Already have an account? sign in
Join our new commenting forum
Join thought-provoking conversations, follow other Independent readers and see their replies