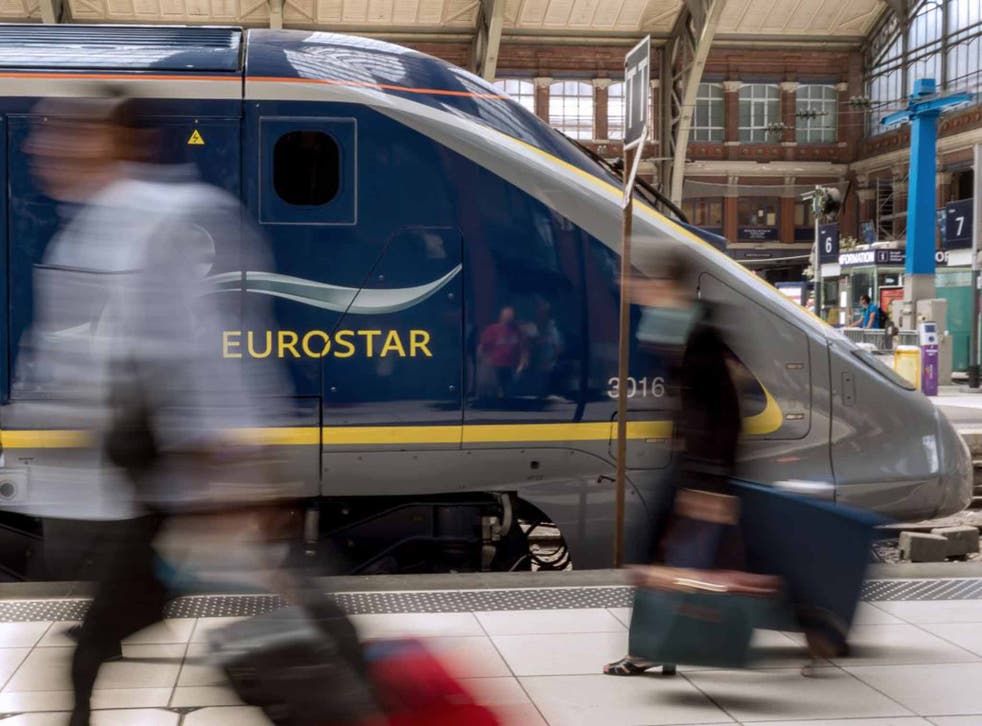 Trains in Europe: From the Channel to the Balkans, it is getting better
This weekend, much of Europe awakens to new train timetables
Each December, revised schedules come into effect across the Continent and the big day this year is tomorrow. We've read many comments mourning the demise of rail services as they lose ground to low-cost airlines. Yet the reality is that across much of Europe rail travel is a rising star. Passenger numbers are up, and each December sees a raft of new services. We've selected the most noteworthy developments.
New Lille-Geneva service
The year-round direct service from Lille Europe to Geneva will be welcomed by rail travellers from the UK who have, hitherto, normally travelled via Paris to reach Geneva. Changing trains at Lille will cut out that cross-city transfer in the French capital. The new service runs four days a week in each direction and gives good connections in Lille with Eurostar services to and from London St Pancras. (See tomorrow's Independent on Sunday for a Slice of the City of Geneva.)
Capital connections
The only direct trains from Amsterdam to Brussels of late have been the high-speed Thalys services which require advance reservation. That changes from tomorrow with the introduction of an hourly intercity service on the route. On the way to Brussels Midi (for Eurostar) it will serve both Amsterdam Schiphol and Brussels National airports. The direct daytime Eurocity train between Prague and Warsaw is also restored. Latterly, the only direct train between the two was the overnight service. The new day train leaves at around 10am in each direction and has a restaurant car, which will make the eight-hour journey more pleasant. Prague will also move a little closer to Vienna with fast Railjet trains linking them every two hours, cutting 39 minutes off the existing journey. From tomorrow, it will take just 4 hours, 11 minutes along one of middle Europe's most beautiful inter-city routes.
All around Vienna
This year, Vienna features among the highlights of the new timetables. Vienna airport will be served by long-distance trains for the first time, with sleek ICEs running directly from the airport to Linz and beyond. From the city centre, a new direct daytime train will run to Belgrade, and while the more than two dozen stops make it slow, it is a useful link that will be valued by many travellers. Vienna will also secure a new direct day train to Poland's Baltic coast. The daily Eurocity service takes just under 11 hours to go from Vienna to the port of Gdynia; the new service also links the key Baltic destinations of Gdansk and Sopot. There will also be a new direct service from Vienna to Hungary's second city, Debrecen.
Night-train links
The new overnight from Budapest to Sofia will be the first long-distance service to go via the New Europe Bridge – that's the Danube crossing just opened last year between Calafat (Romania) and Vidin (Bulgaria). Düsseldorf secures a new direct overnight to Vienna which also takes cars, a useful link for British drivers.
Cruising the Riviera
There will be a new daily Marseille-Milan link, serving the major resorts along the Côte d'Azur and the Riviera di Ponente (Italy). This new Thello service links Marseille to Italian resorts without the need to change trains. Looking further ahead to 2015, Eurostar will launch a new year-round service from London to the Rhône Valley and Provence, terminating at Marseille.
History at Rainhill
Liverpool and Manchester will benefit from improved links after completion of a major programme of electrification in the region, which includes the route through Rainhill. It was on this stretch, in 1829, that the locomotive trials were held which led to George Stephenson's Rocket being chosen as the preferred engine for the Liverpool and Manchester Railway. The historic railway at Rainhill has thus seen three different generations of motive power: 19th-century steam, which was eclipsed by 20th-century diesel and which, in turn, now gives way to 21st-century electric traction.
Best of the rest
There are a number of cross-border improvements. The Czech town of Cheb will have a thrice-daily train to Gera (Thuringia) and a daily train to Regensburg (Bavaria). Spa (Belgium) and Aachen (Germany) secure a new hourly link.
Nicky Gardner and Susanne Kries are the editors of 'Hidden Europe' magazine, a print and online collection of writing that reflects the Continent's diverse cultures and landscapes. Subscribe through hiddeneurope.co.uk
Register for free to continue reading
Registration is a free and easy way to support our truly independent journalism
By registering, you will also enjoy limited access to Premium articles, exclusive newsletters, commenting, and virtual events with our leading journalists
Already have an account? sign in
Register for free to continue reading
Registration is a free and easy way to support our truly independent journalism
By registering, you will also enjoy limited access to Premium articles, exclusive newsletters, commenting, and virtual events with our leading journalists
Already have an account? sign in
Join our new commenting forum
Join thought-provoking conversations, follow other Independent readers and see their replies