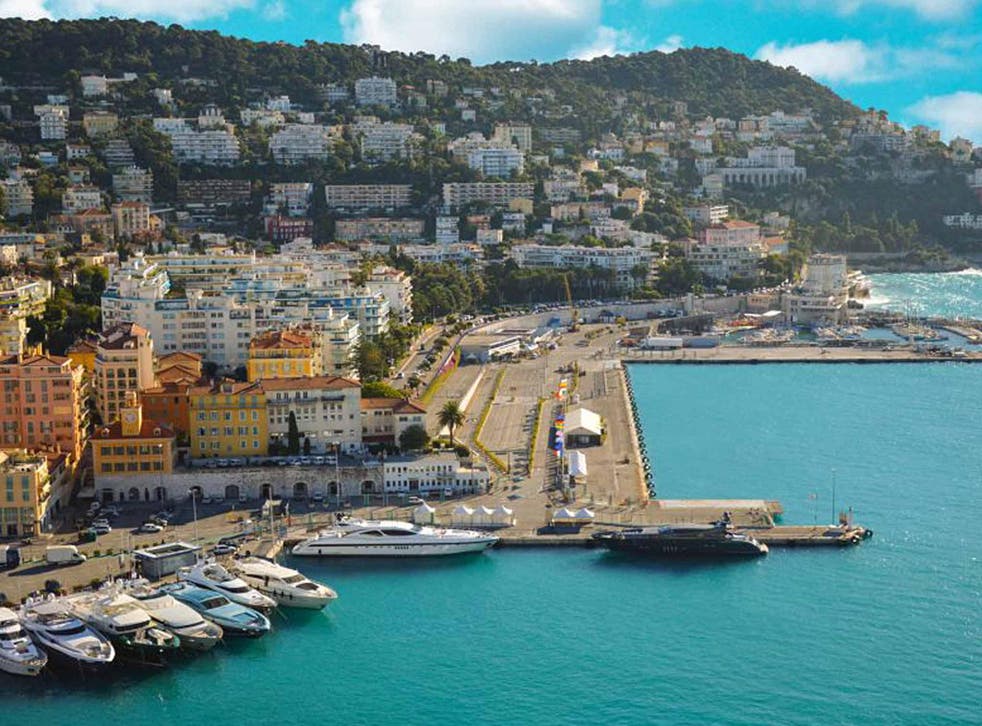 Traveller's Guide: French Riviera
Yes, it's pricey. Yes, it can be crowded. But this corner of France is still the place to go for a little glitz and glamour, says Aoife O'Riordain
This sun-soaked corner of south-eastern France is a quintessential summer playground. For tourism purposes, the universally acknowledged extent of the French Riviera is contained within the Alpes-Maritimes department, stretching from Théoule-sur-Mer in the west via the Principality of Monaco to Menton in the east close to the border with Italy.
In between, you can find glitz and glamour aplenty in seaside hotspots such as Cannes, Nice and Monte Carlo as well as captivating medieval towns and villages in the hinterland – St-Paul de Vence, Grasse, Mougins – and ravishing views from the hilltop village of Eze. Then there are miles of beaches as well as the chance to escape to the untamed wilderness of the Mercantour National Park (00 33 4 93 16 78 88; mercantour.eu) as the terrain begins to climb to the high peaks of the Alps.
The French Riviera is also known as the Côte d'Azur, a name coined in 1886 by French politician and writer Stéphen Liégeard, in his book La Côte d'Azur. These days the Azure Coast is still synonymous with all the pleasures the name suggests. But it wasn't always so. In the late 1800s, the South of France was primarily a winter destination. Wealthy and aristocratic northern Europeans used to flee the harsh months for the balmier climes of the regional capital, Nice. Being seen on the Riviera during the summer was a social faux pas.
But in the 1920s the Côte d'Azur became a popular summer haunt for a growing contingent of Americans, with celebrities such as Rudolph Valentino, Gertrude Stein and F Scott and Zelda Fitzgerald all arriving to sprinkle their stardust. At the centre of this glittering scene was the monied, bohemian couple, Gerald and Susan Murphy, who even persuaded the Hôtel du Cap-Eden-Roc on the Cap d'Antibes to open for the summer. Gerald Murphy later provided Fitzgerald with the inspiration for his character Dick Diver in Tender is the Night.
Film-makers have long flocked to the Côte d'Azur. The Riviera of the 1920s provided inspiration for Woody Allen's latest movie, Magic in the Moonlight, which is released on 19 September. The plot revolves around a beautiful and charismatic spiritualist, played by Emma Stone, who appears alongside Colin Firth and Eileen Atkins.
One of the most eagerly awaited events in the Côte d'Azur's social calendar is the Cannes Film Festival (festival-cannes.fr) in early May. The Monaco Grand Prix is another ritzy highlight in the same month. A more low-key alternative is the Nice Jazz Festival (nicejazzfestival.fr), which this year takes place from 8 to 12 July. With events at two locations in the city, the Place Masséna and Théâtre de Verdure, it attracts global talents, which this year include De La Soul, Dr John and the Gipsy Kings.
Despite the inflated summer prices and crowds, this corner of France has enduring appeal and devotees return year after year, for the landscape, the history, the ambience and the people-watching. It is also exceptionally accessible, with flights to the main airport, Nice-Côte d'Azur, from no fewer than 14 UK airports.
New for this year, Headwater (0845 564 9086; headwater.com) has a week's guided walking holiday based in the lemon capital of Menton. Each day, visitors can explore highlights such as the walks along Cap Martin and St-Jean-Cap-Ferrat, the Mercantour National Park, Monaco and a visit to St Agnes – reputedly the highest coastal village in Europe. For departures on Saturdays until October, the price of £949 per person includes seven nights' B&B, some meals and all guiding. Flights not included.
For more information, see Côte d'Azur Tourisme at visitcotedazur.travel
Art of the matter
Picasso, Chagall, Renoir, Cocteau, Bonnard, Delacroix, Monet – the roll call of artists attracted to the particular "luminosity" of the South of France is long and distinguished. This year is the 50th anniversary of the Fondation Maeght (00 33 4 93 32 81 63; fondation-maeght.com; €15) in St-Paul de Vence, one of the world's most respected private art institutions. Opened in 1964 and housed in an arresting piece of architecture designed by Josep Lluís Sert, its influential collection spans works by Giacometti, Braque and Chagall. Throughout the year it will stage a number of special exhibitions. There will also be concurrent exhibitions in other galleries and museums along the Côte d'Azur.
Where to stay
The Hôtel du Cap Eden Roc (00 33 4 93 61 39 01; hdcer.com) is one of the most exclusive hideaways of the entire stretch. This year, its seawater pool with terraces, the much-photographed Pavillion Eden Roc, celebrates its centenary. Doubles start at €950, room only.
The newly refurbished Tiara Miramar Beach Hotel & Spa (00 33 4 93 75 05 05; tiara-hotels.com) stands on a rocky cove on the Bay of Cannes, just outside Théole-sur-Mer: 60 rooms, a sun terrace on the shore, oriental-inspired décor and stunning views. Doubles from €340, room only.
Late last year, the stylishly decorated, boutique Excelsior Nice (00 33 4 93 99 18 05; excelsiornice.com) opened in the centre of town in a smart Belle Epoque building close to the station – a handy base if you plan to travel around. Doubles start at €85, B&B. For villa rentals try CV Travel (020 7563 7999; cvvillas.com), Quality Villas (01442 870 055; qualityvillas.com), French Connections (01580 819 303; french connections.co.uk) and Vintage Travel (01954 261 431; vintagetravel.co.uk).
Sur la plage
The main reason that people visit the Côte d'Azur is for the sunshine, the turquoise waters of the Med and the beaches – there are 75 miles of coastline and more than 25 miles of beaches. The coast alternates between rocky promontories, shingle beaches and hidden coves as well as some good stretches of fine sand. There are both public and more than 150 private beaches – some associated with hotels – which offer sun lounger and umbrella rental, showers and restaurants ranging from the simple to the chi-chi. Spending the day at a private beach is one of the quintessential Riviera experiences – expect to pay around €30 per day for your lie-down.
For people-watching, La Réserve de la Mala (00 33 4 93 78 21 56; capresort.com) on Cap d'Ail is hard to beat and named after a dancer who had secret assignations with the last Russian Tsar.
La Garoupe in Antibes is a lovely public beach, while the nearby Plage Keller (00 33 4 93 61 28 23; plagekeller.com) with its well-regarded César Restaurant and jaunty sunshine yellow loungers is a popular private option. Paloma is a good free beach on the ritzy St-Jean-Cap-Ferrat peninsula.
Make tracks
Behind the famed coast lies a breathtaking wilderness of plunging valleys and pretty medieval villages. The Train des Merveilles (00 33 800 11 40 23; royabevera.com) is one of France's most spectacular scenic railways, climbing 3,300ft into the foothills of the Alps. This summer (to 30 September) you can catch a bus from Nice station daily at 8.50am, connecting to the train at Drap for a spectacular ride through the Mercantour National Park to Tende near the Italian border. Return fares €15; bookings essential.
Maison magnifique
This corner of France is renowned for the luxurious villas that are dotted along the coast and surrounding hills and serve as retreats for the super-rich and famous (Roman Abramovich, Elton John, Brad Pitt and Angelina Jolie, Microsoft co-founder Paul Allen and U2 frontman Bono, who has a villa in Eze-sur-Mer).
One historic villa you can freely nose around without the dogs being set on you is also one of the most fabulous. The Villa Ephrussi Rothschild (00 33 4 93 01 33 09; villa-ephrussi.com) is set amid the lush vegetation of the St-Jean-Cap-Ferrat peninsula (left). One of the Riviera's most popular attractions, this villa was the latest thing in opulence when completed in 1912 for the somewhat eccentric Baroness Béatrice Ephrussi de Rothschild. It's also surrounded by magnificent gardens laid out in nine themes with dreamy views of the Med. It opens daily from 10am to 6pm, 7pm in July and August. Admission €13.
Getting there and around
Fly to Nice-Côte d'Azur on easyJet (0843 104 5000; easyjet.com) from Stansted, Luton, Gatwick, Bristol, Edinburgh, Liverpool, Newcastle and Belfast. Jet2 (0800 408 1350; jet2.com) flies from Leeds/Bradford and Manchester. BA (0844 493 0787; ba.com) flies from Heathrow and London City. Norwegian (0843 3780 888; norwegian.com) flies from Gatwick. Monarch (0333 003 0700; monarch.co.uk) flies from Gatwick and Birmingham. Flybe (0871 700 2000; flybe.com) flies from Southampton.
To avoid high-season coastal traffic, try the TER (Regional Express Trains) that hug the coast and connect its towns and cities as far as the Italian border (ter-sncf.com).
The Ligne d'Azur (lignedazur.com) also has a good network of buses radiating from Nice out to Vence, Grasse, St-Jean-Cap Ferrat and Villefranche-sur-Mer. The flat one-way fare of €1.50 with the "Ticket Azur" includes one free connection.
Feel the Riviera breeze in your hair driving a vintage Jaguar E Type or Porsche 356 Speedster on the Grand Corniche. Rent a Classic Car (00 33 9 54 00 29 33; rentaclassiccar.com) has vintage car rentals from €179 per day and will pick up and drop off points between Cannes and Monaco.
Join our new commenting forum
Join thought-provoking conversations, follow other Independent readers and see their replies