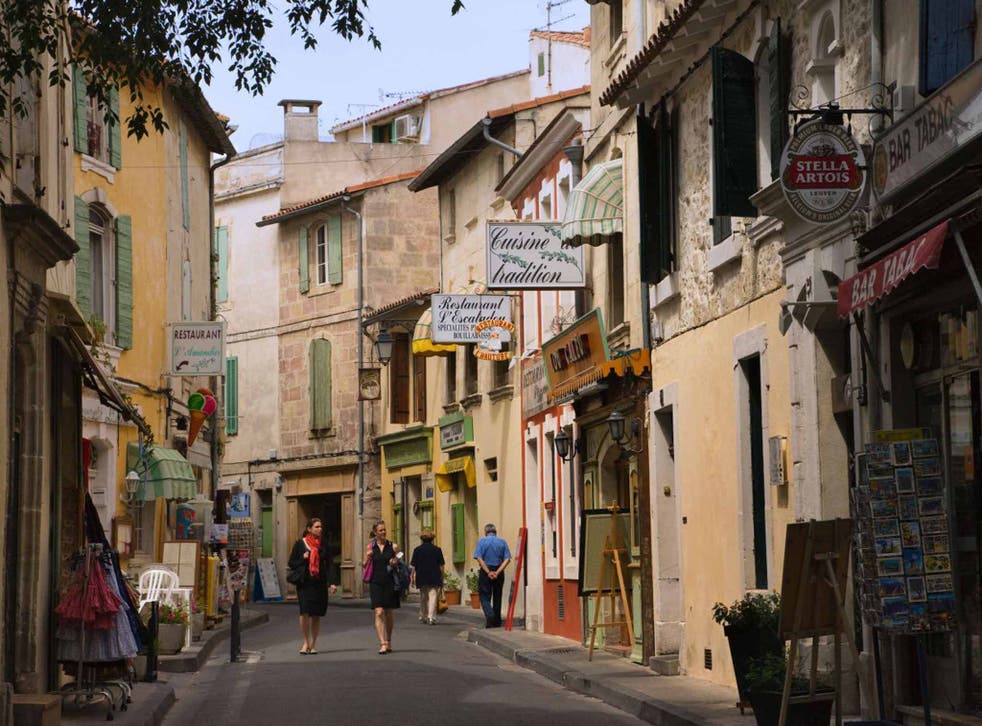 Van Gogh anniversary: Museums, trails and celebrations
Today marks 125 years since the artist's death, and Europe remains full of places where you can follow in his footsteps, writes Aoife O'Riordain
Aoife O'Riordain
Tuesday 28 July 2015 18:08 Comments
Vincent Van Gogh once wrote, "They will surely recognise me and write about me when I'm dead and gone. I shall take care of that, if I can keep alive for some little time." His observation was eerily prescient. Today marks the 125th anniversary of the death of one of the world's most enduring artists.
Born in Groot-Zundert, Netherlands, on 30 March 1853, he died at the age of 37 in the French town of Auvers-sur-Oise on 29 July 1890, reputedly from a self-inflicted gunshot wound. After his untimely end, Van Gogh went on to become one of the most influential artists of all time.
During his short life Van Gogh spent time in the Netherlands, Belgium, the UK and France; from Amsterdam to Arles, you can hit the trail of the artist and pay homage to his works and inspiration.
Portrait of an artist
At the age of 25 Van Gogh went to Belgium to become a pastor in the mining region of Borinage, near Mons, where he realised being an artist was the path he wanted to follow. Mons (mons2015.eu) is one of this year's European Capitals of Culture, and the year-long celebrations are incorporating a number of Van Gogh-inspired events to coincide with the anniversary.
June saw the opening of Maison Denis (00 32 65 88 74 88; bit.ly/MaisonDenis; free) at Colfontaine, which has been restored and is open to visitors – one of two houses where Van Gogh lived during his time there. Open weekends only.
Double Dutch
Amsterdam is home to the Van Gogh Museum (00 31 20 570 5200; vangoghmuseum.nl; €17), which houses the world's largest collection of the painter's works, including iconic pieces such as Sunflowers (1889) and Irises (1890). Its headline exhibition opening on 25 September, until 17 January 2016, is titled "Munch: Van Gogh" and investigates the similarities between the two artists.
The second largest collection of Van Gogh's works is also in The Netherlands at the Kröller-Müller Museum (00 31 318 591 241; krollermuller.nl; €17.60) around 100km south-east of Amsterdam in the Hoge Veluwe National Park in Otterlo.
Ace Cultural Tours (01223 841055; aceculturaltours.co.uk) has a special Van Gogh-themed four-night itinerary departing on 27 October in the company of art historian and lecturer Colin Bailey. It visits both museums as well as other lesser-known collections accompanied by lectures and discussions. It costs £1,125pp including flights, B&B, guiding, some meals, transfers and admissions.
French leave
Van Gogh moved to the French city of Arles in 1888, which resulted in a prolific period of creativity that produced some of his most celebrated paintings. He originally had plans to create a retreat for other artists there but it turned sour during a visit from Paul Gauguin when Van Gogh suffered a mental breakdown and cut off his own left ear. The Fondation Vincent Van Gogh (00 33 4 90 93 08 08; fondation-vincentvangogh-arles.org; €9), a gallery that pays homage to his period in the city and explores his influence on other artists, opened last year in the Léautaud de Donines hotel.
Starry night
Open from now until the end of December, a 1km cycle path inspired by Van Gogh's iconic Starry Night has been created by Dutch artist Daan Roosegaarde. The trail has been installed in the town of Nuenen in the Netherlands, where Van Gogh lived in 1883. Consisting of more than 50,000 solar-powered stones that glow magically at night, the section forms part of a larger 335km cycle route known as the Van Gogh Trail which links several places in Brabant, where he spent his formative years. Nuenen also has several other points of interest for Van Gogh fans, marked along an outdoor heritage trail (vangoghvillagenuenen.nl).
Provençal pictures
In 1889 Van Gogh voluntarily commited himself for psychiatric treatment at the Saint-Paul de Mausole (00 33 4 90 92 7700; saintpauldemausole.fr) institution in St Rémy-de-Provence and spent almost a year there, where he painted works including Starry Night. At the 11th-century Romanesque abbey you can see his room and view reproductions of 21 paintings he created there.
This year also saw the launch of a new "Landscapes of Vincent Van Gogh" walking trail through the city, with 19 works reproduced along it. The route begins at the Musée Estrine (00 33 4 90 92 34 72; musee-estrine.fr) which also houses a Vincent Van Gogh interpretive centre.
Register for free to continue reading
Registration is a free and easy way to support our truly independent journalism
By registering, you will also enjoy limited access to Premium articles, exclusive newsletters, commenting, and virtual events with our leading journalists
Already have an account? sign in
Join our new commenting forum
Join thought-provoking conversations, follow other Independent readers and see their replies