The sleepy Croatian island with a secret military past
The island of Vis and its role in the Cold War has been under the radar for years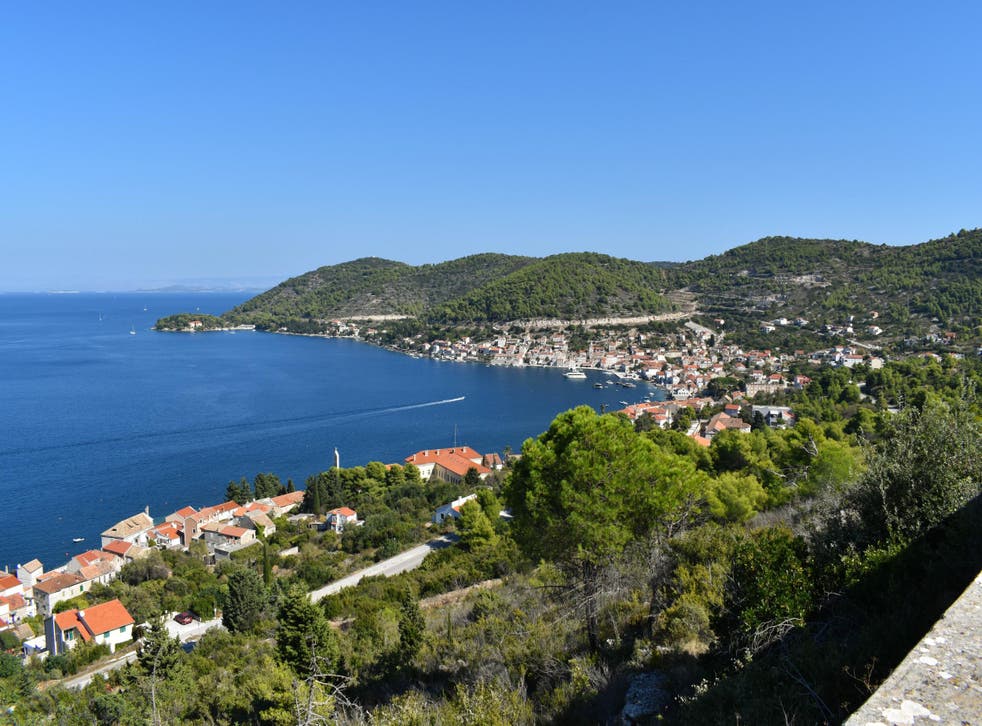 Wild rosemary and purple-flecked flowers line the dusty paths of Vis, the island furthest away from Croatia's Adriatic coastline. The turquoise waters are so clear that tiny silver fish can be seen swimming close to the sea floor. In its towns, romantic stone buildings look as though they've remained unchanged for centuries, unevenly built with an unpolished charm; their windows framed by crooked wooden shutters.
Vis is the sleepier sister to nearby Croatian party island Hvar. On Vis, you can whiz around the island on a scooter in just over an hour, zipping past its many vineyards and olive trees. It might look familiar: Mamma Mia! Here We Go Again was filmed here in 2017. But what you see on the silver screen is a world away from its complex and lengthy military past.
As the Second World War ended and the Cold War began, Vis, then part of Yugoslavia, was transformed by leader Josip Broz Tito into a military base for the communist Yugoslav army. It was closed off to foreign visitors, remaining so until 1989 – a fact unknown by many of the tourists who ferry across from the Croatian mainland.
Ideally located in the Adriatic Sea, Vis was of strategic importance to Tito, who began establishing a number of military fortifications including a submarine base and a network of secret underground tunnels and caves across the island, some of which you can visit today.
"There are so many places that belonged to the military at the time – more than 36," says Vis-born Pino, who runs local travel company Alternatura, which offers tours of the Cold War-era installations around the island. Pino remembers island life before it opened up to foreign visitors: "It was a totally, totally different time then. We only had tourists from the Yugoslavian republics."
At Cape Stupišće in the middle of the island there is a large cannon and missile base built to protect the island in case of invasion. By donning helmets with headlamps, it's possible to explore a complex labyrinth of tunnels and bunkers.
Local resident Nikola, 66 – aka Mr White, so called because of his inclination for dressing in all-white clothing – tells me this is not an experience for the faint-hearted: "The soldiers made many tunnels but too much, too much. One was used as a hospital. I don't like to go in the tunnels because I'm always afraid."
Winding through them alone, it's easy to see what he means – the unlit, silent channels have a spooky atmosphere, stretching on until you come upon one of the lookout points that lead out to the open air, offering exquisite views of the Adriatic Sea.
Tours are taken through a number of tunnel networks including the ARK Vela Glava, which leads to the island's highest point, Hum Peak. They finish with a visit to Tito's Cave, which the leader used as a Partisan hideout from the invading Nazi forces during the Second World War.
Nikola casts his mind back to Vis before 1989, saying that "there were parts of the island where you could not go". This included a large hidden submarine dock at Parja Bay, a 10-minute drive from Vis town, which today is more often than not occupied by a luxury yacht.
After working as a waiter in a restaurant that was strictly for army and officer personnel, Nikola got a better idea of the soldiers' daily life than most. He says many of them were peaceful people apart from the odd rowdy scuffle after a few too many drinks.
He remembers the day the army left. "It was the afternoon at five or six o'clock, I was fishing when the Yugoslav soldiers left. People came down and there was a celebration, people celebrated on the water with boats," he says throwing his hands up in the air, mimicking their jubilation.
The army's eventual exit was driven by locals, who were desperate to see their island opened up to foreign visitors. Pino explains: "Around the end of 1987, a group of local political people – especially young people – held a referendum on the island of Vis. In this referendum, 97 per cent of the people voted to open the island to foreigners, so the government, along with the generals, decided they would."
Vis's doors opened as the Cold War drew to a close, but the island's story was far from over: the Croatian War of Independence started just three years later and lasted until 1995.
Today, it's difficult to spend any time on Vis without falling in love with the island. Millions did through Mamma Mia. But more than that, it's a place where the local population are passionate and proud of their rich and fascinating history, and it deserves to be better known.
Travel essentials
Ryanair and easyJet fly from London to Split from £63 one way. From Split you'll need to catch one of the regular direct ferries to Vis, which costs about 45HRK (£5) and takes two hours.
Alternatura's Guided Military Tour costs €36 per person.
Register for free to continue reading
Registration is a free and easy way to support our truly independent journalism
By registering, you will also enjoy limited access to Premium articles, exclusive newsletters, commenting, and virtual events with our leading journalists
Already have an account? sign in
Register for free to continue reading
Registration is a free and easy way to support our truly independent journalism
By registering, you will also enjoy limited access to Premium articles, exclusive newsletters, commenting, and virtual events with our leading journalists
Already have an account? sign in
Join our new commenting forum
Join thought-provoking conversations, follow other Independent readers and see their replies