The Independent's journalism is supported by our readers. When you purchase through links on our site, we may earn commission.
From Game of Thrones to Star Wars: 10 best places to visit in 2015 for sci-fi and fantasy fans
You could walk in the footsteps of Tyrion, step into the Tardis, or hone your Lightsaber skills at the Jedi Training Academy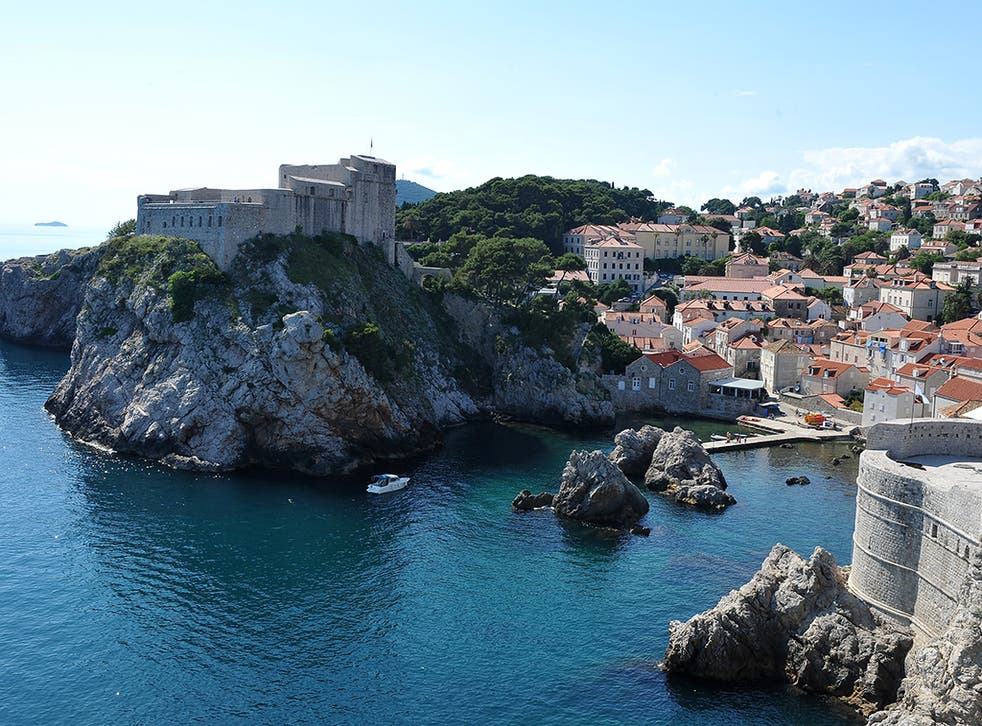 Today is National Science Fiction Day in the US and is a celebration of all things SF.
The date was chosen to coincide with science fiction writer Isaac Asimov's birthday. The hallowed writer, who was born on 2 January 1920, is considered to be one of the greatest sci-fi writers of all time. Even today his works are influential, particularly his three laws of robotics.
While sci-fi has often been more of a niche genre and was often mocked in the past for its more fantastical nature, it has finally achieved mainstream success and appeal.
Sci-fi blockbusters now dominate cinemas from dystopian thrillers like The Hunger Games and Divergent to space adventures like Gravity and Interstellar to the Marvel adaptations like Guardians of the Galaxy and The Amazing Spider-Man, geek is finally chic.
This year is set to be a big one for sci-fi with a raft of films hitting the big screen soon, including Star Wars VII: The Force Awakens, Mad Max: Fury Road, Terminator: Genisys, The Avengers: Age of Ultron, among many others.
To celebrate National Science Fiction Day 2015, we've put together a list of destinations that are ideal for fans of sci-fi and fantasy.
San Diego, California - Comic Con
This is one of the top destinations for all things geek. The annual comic book convention in San Diego, California has been growing in popularity since 1970 - decades before it was cool to be a nerd. Now each summer Hollywood A-listers turn up to talk about the forthcoming soon-to-be blockbuster movies and reveal teaser trailers for hotly anticipated films and televisions shows. Last year a teaser for Batman vs Superman was unveiled, while George RR Martin announced new cast members joining season five of Game of Thrones.
For more information visit www.comic-con.org
Cardiff – Doctor Who Experience
When Doctor Who returned to our screens in 2005 no one realised the phenomenal success it would become. The show which is now in its 51st year has a global fanbase, boasting loyal followers from Mexico to Tokyo. Porth Teigr in Cardiff is now home to the Doctor Who Experience, where visitors can see props and memorabilia from the show. In fact the Doctor Who Experience is only a short distance from the studios where the show is now filmed. Along with organised Doctor Who walking tours, Whovians can also take a tour of the Tardis set. This is a must for those who want to go on a journey through time and space.
For more information visit www.doctorwho.tv
Roswell, New Mexico – UFO Museum
This is one for fans of alien conspiracy theories. Since an unexplained crash in the New Mexico desert in 1947, people have been intrigued as to what really happened that night. Despite the US government debunking alien conspiracy theories and revealing that it was a weather balloon that crashed, interest still persists. The incident and mythology surrounding Roswell has become enshrined, with references littered throughout sci-fi pop culture from Independence Day to Star Trek: Deep Space Nine and Futurama. The Roswell UFO Museum is a great place to stop off and find out more Roswell crash and make up your own mind.
For more information visit www.roswellufomuseum.com/
Tokyo, Japan – Akihabara & Studio Ghibli Museum
Anime fans should pay a visit to the Akihabara district of Tokyo. It's the one-stop shop for all things anime, manga and video game-related. There are also cosplay and maid cafes, where you can be served by people dressed up in some weird and wonderful outfits.
For fans of Studio Ghibli, Japan's version of Disney, pay a visit to the Studio Ghibli Museum. Discover the magic behind some of the best-loved and well known films from the studio in the museum on the first floor. Or visit the Saturn Theatre in basement of the museum for an original short film. There are a limited number of tickets each day that need to be purchased in advance, so make sure you have yours before going to the museum.
For more information visit www.ghibli-museum.jp, http://akiba.or.jp/english/
Asheville, North Carolina - The Hunger Games experience
Visit the beautiful and sweeping landscapes of the Blue Ridge Mountains in Asheville, North Carolina, where The Hunger Games films were shot. The area served as the backdrop for the Arena, which Katniss and Peeta had to survive. There are a number of activities that visitors can do: from hikes through Dupont State Forest to honing your survival skills to forging Alan Muskat, Asheville's "Mushroom Man".
For more information visit http://www.exploreasheville.com
Dubrovnik, Croatia – Game of Thrones
Game of Thrones is filmed in a number of locations across the globe. From Belfast to Iceland to Malta, George RR Martin's world has been brought to life in vivid detail. But perhaps one of the most iconic places from the fantasy series is Kings Landing, which is filmed in Dubrovnik, Croatia. There are several Game of Thrones walking tours that take visitors to various filming locations across the city, including The Old Town and Blackwater Bay.
For more information visit http://www.viator.com/tours/
Disney World – Star Wars weekend
Perfect for the whole family, go on a magical trip into the Star Wars weekend at Disney's Hollywood Studios. Hone your Lightsaber skills at the Jedi Training Academy or meet the characters from the epic sci-fi franchise. With Star Wars VII: The Force Awakens out next year, it might be the right time to refresh your knowledge of The Force.
For more information visit disneyworld.disney.go.com
Vancouver & British Columbia, Canada – The X-Files
Agents Mulder and Scully may have stopped searching for The Truth a while ago but die-hard believers can still visit Vancouver and British Columbia in Canada to see some of the locations where the show was filmed. From Tooms' apartment to the cable car that Mulder once dangled from, re-live those moments from the Nineties cult classic.
For more information visit www.facebook.com/The-X-Files-Locations-Greater-Vancouver
Leavesden Studios, UK - Harry Potter studio tour
No list for top travel destinations for sci-fi and fantasy fans would be complete without Harry Potter. Re-live the magic of JK Rowling's world at Leavesden Studios, where all eight of the Harry Potter films were made over a decade. See Professor Snape's potions lab or the Great Hall at Hogwarts or visit the home of the Dursleys on Privet Drive. There are plenty of props, costumes and animatronics from the films.
For more information visit www.wbstudiotour.co.uk
New Zealand – The Hobbit & Lord of the Rings
Take a journey Down Under to Middle-earth. There are the Hobbiton Movie Set Tours, where visitors can see some of the picturesque locations where Peter Jackson shot The Lord of the Rings and The Hobbit, from The Hobbit Hole, The Green Dragon Inn and The Mill. But there are also a number of other tours that visit locations that served as Rivendell and Isengard. Whatever tour visitors take, it's safe to say that all of them offer stunning views of New Zealand's natural beauty.
For more information visit www.hobbitontours.com
Register for free to continue reading
Registration is a free and easy way to support our truly independent journalism
By registering, you will also enjoy limited access to Premium articles, exclusive newsletters, commenting, and virtual events with our leading journalists
Already have an account? sign in
Register for free to continue reading
Registration is a free and easy way to support our truly independent journalism
By registering, you will also enjoy limited access to Premium articles, exclusive newsletters, commenting, and virtual events with our leading journalists
Already have an account? sign in
Join our new commenting forum
Join thought-provoking conversations, follow other Independent readers and see their replies