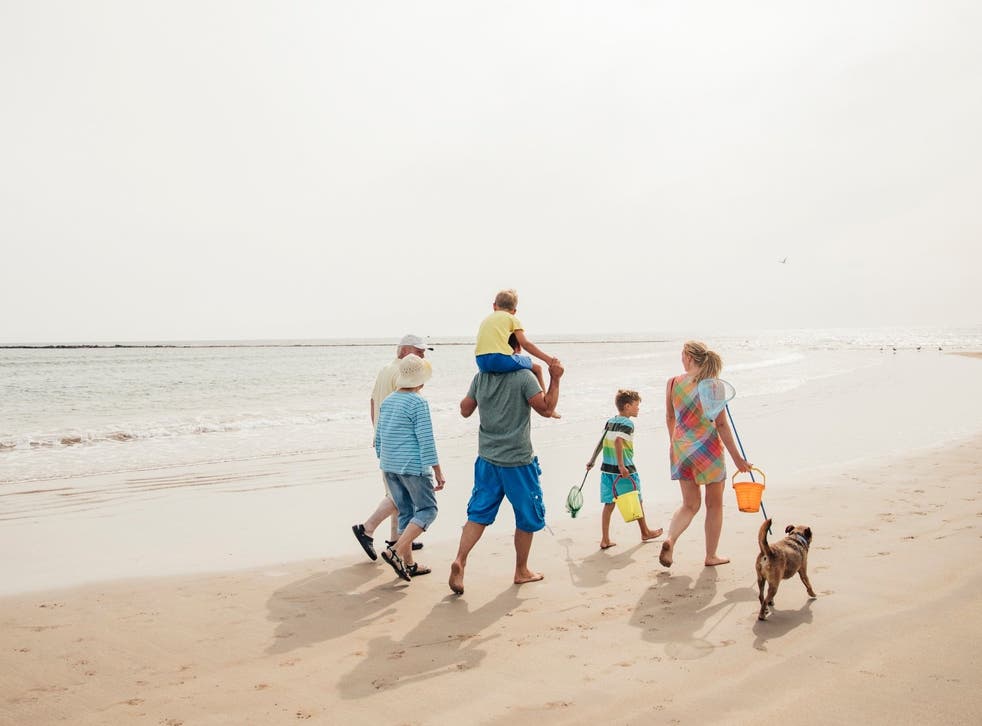 What are your rights if your summer holiday goes wrong
From Atol protection to getting back your luggage, here's everything you need to know
There's barely a month to go until schools break up and the great summer holiday getaway begins. But with Britons spending upwards of two months' salary on their trips, the stakes are high.
So where do you stand if your plans hit a bump in the road through no fault of your own?
Car trouble
Break down on the way to the airport or get stuck in a motorway traffic jam and you might think it's game over if you miss your flight or the start of your cruise.
But check your travel policy for "missed departure", cover which typically pays out from £250 up to £1,500 to cover the cost of reaching your destination.
Revealed: The 12 Most Dangerous Countries in the World

Show all 12
However, you will need to prove any incident was genuine. Small print in Co-op's travel policy says if you claim due to a breakdown, your vehicle must be "properly serviced and maintained" and if traffic jams are an issue, Direct Line will want proof the incident was severe enough to be reported on a "recognised motor-association website, news bulletin, or in the press".
Flight delays
If your flight's delayed or cancelled you can claim compensation under EU rules, specifically rule number 261/2004.
To have ground for a claim, your flight must be departing from an EU airport (whatever the airline) or you must be on an EU airline that lands at an EU airport, and these rules also extend to Iceland, Liechtenstein, Norway and Switzerland.
Providing any delay is the airline's fault, compensation kicks in once your flight arrives more than three hours late. You can claim from about £110 up to £520 from the airline, depending on the distance and delay.
The easy way to check if you're due compensation and how to claim is via Which?
Getting you and your luggage to your destination airport is your airline's responsibility so if your bags don't come out on the carousel, you can claim from the airline.
"Most missing bags are traced and returned to their owners within a couple of days," says Emma Coulthurst from holiday comparison site TravelSupermarket. "But in the meantime, some airlines will cover the cost of basic essentials like toiletries and a change of clothes."
Always report missing bags to the airline help desk and fill in a "property irregularity report". Check the airline's rules on buying essentials, before going shopping, and keep all your receipts.
Travel policies usually cover the cost of buying essentials once bags have been missing for 12 hours, however this can range from just £10 up to about £200.
"Once luggage is missing for 21 days, it's classed as 'lost' and you can make a claim from the airline for compensation under the Montreal Convention," says Coulthurst. "This is up to around £1,000, although travel insurance limits may be higher, typically up to £2,000."
Bad weather
Forget trying to claim for a lack of sun, but if your Caribbean beach resort is damaged by a hurricane, and you booked a package through a travel operator, any costs for moving to alternative accommodation or flying home early will be covered under the Atol scheme.
If you booked flights and accommodation separately, you can recover costs on your travel policy as Aviva's John Franklin explains: "We cover costs for additional accommodation and transport so you can continue your trip if you're forced to move due to avalanche, earthquake, explosion, fire, flood, landslide, storm or tsunami."
Cancelling your trip
You hope it will never happen, but there may be times when you suddenly need to cancel your trip, say if a close relative dies.
In this case, the cost of your holiday can be reclaimed under the "cancellation" section of your travel policy, minus any excess. Policy limits vary, so when taking cover, always check the maximum limit is sufficient to cover the cost of your holiday.
Insurers have their own rules when it comes to which family relationships are covered in these circumstances. "A parent or sibling tends to be covered as a 'close relative'," says Coulthurst. "But you will usually find that grandparents, aunts or cousins are not included."
If you're facing this situation without travel insurance, then you're at the mercy of your airline or holiday company. Some may agree to rearrange your trip as a gesture of goodwill, but they're not obliged to do so.
Your holiday company goes bust
Booking a flight-based holiday means you automatically get Atol protection. This means your money back if the holiday company goes bust before you go, and covers the cost of finishing your trip if there's problem while you're away.
Support free-thinking journalism and attend Independent events
Always look for the Atol logo and licence number before booking, and double check any accreditation is genuine, as there are lots of fake websites and dodgy holiday companies out there which cost us £7m last year according to Action Fraud. You can check a company's Atol details are genuine through the Civil Aviation Authority.
If you book flights yourself and the airline goes bust, you can claim the cost of the tickets from your credit or debit card company. If the cost is more than £100, you can ask your credit card company to stump up under section 75 of the Consumer Credit Act. And if you paid by debit card, (or under £100 on your credit card), use the "chargeback" scheme and ask your bank or card company to "reverse" the transaction.
Meanwhile, find out how to keep your money safe on holiday.
Join our new commenting forum
Join thought-provoking conversations, follow other Independent readers and see their replies