The Independent's journalism is supported by our readers. When you purchase through links on our site, we may earn commission.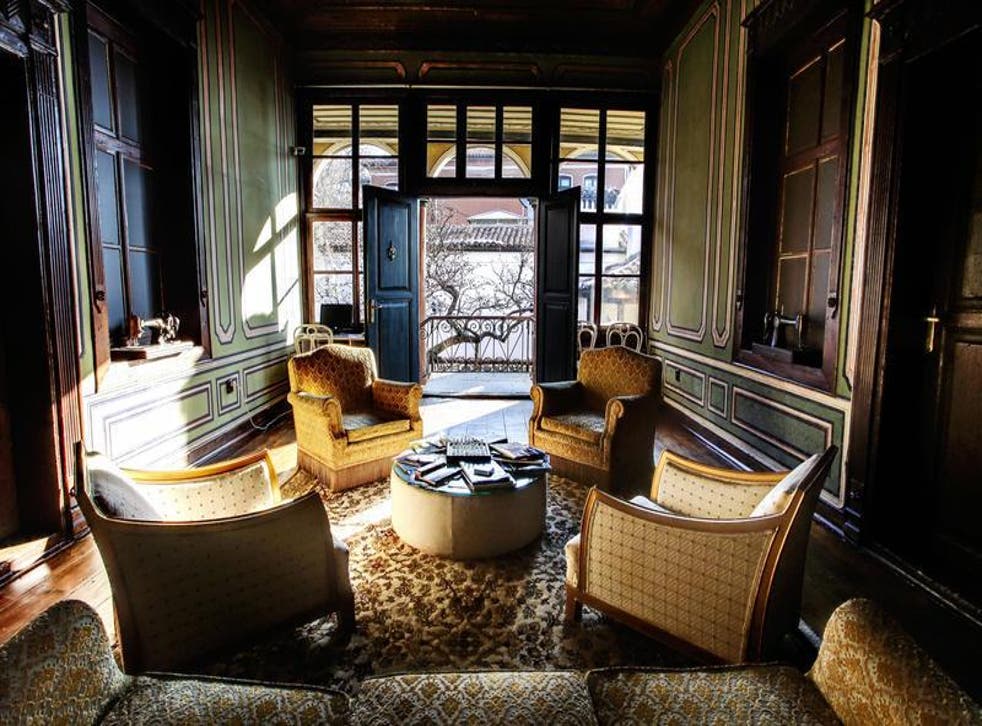 Luxury on the cheap: Hostels like you've never seen them before
Swimming pools, cocktail bars, modern design - these European boltholes have it all, and for a budget-friendly price
Friday 30 September 2016 12:01 Comments
Generator Venice, Italy
Venice is a beautiful city and a beautiful hostel is almost required. Generator Venice's amazing bar is one of the best to be found in any hostel around the world, full of wood panels, exposed brick, retro-modern tables and seating – and of course a gorgeous bar serving anything your heart desires. A table beside the grand fireplace is a sure winner. Private ensuite rooms continue the classy theme, with a mix of old-world charm and modern style. Even those staying in the top bunks in the hostel's dorms will fall soundly to sleep beneath the hefty preserved wood beams of the ceiling.
Dorm beds from £39, private doubles from £112.50.
TOC Hostel Madrid, Spain
Al fresco paintings and ornate decoration mix with very clean, modern design at TOC Hostel Madrid. Whether you want a private room or just a comfortable bed in one of the shared dormitories, this is outstanding accommodation for a stay in Spain's beautiful capital. Yet while the building is a stunningly preserved building dating back to the 19th century, the heart of the hostel is a thoroughly contemporary bar serving the finest of cocktails. A luxury setting to meet fellow travellers if ever there was one.
Dorm beds from £14, private doubles from £79.
Plus Berlin, Germany
Located in Friedrichshain, a neighbourhood filled with arty cafés, bars and one-off shops selling vintage clothing, music and all sorts of paraphernalia, Plus is a great base for those planning to explore the city on foot. The hostel's Opera Bar comes complete with vaulted ceilings and kitsch lampshades, while the garden is dotted with wrought-iron sculptures. The stand-out feature, though, is the huge swimming pool.
Dorm beds from £12, private doubles from £48.
Hostel Old Plovdiv, Bulgaria
In the heart of old Plovdiv, Bulgaria's second city, sits Hostel Old Plovdiv – and it's a real marvel. The house was built in the 1860s and still retains the grand décor demanded by its original owner, who was one of the richest tobacco merchants in the area. The old wood floors, high ceilings and huge windows bring guests back to the luxurious height of the Bulgarian National Revival, often known as the Bulgarian Renaissance, along with authentic antique beds, wardrobes and tables sourced from the local area. This is luxury authenticity as well as authentic luxury.
Dorm beds from £9, private doubles from £26.
Sir Toby's Hostel, Prague, Czech Republic
At Sir Toby's, every room is unique, whether it's private or a dorm. The character is evident everywhere, from its exposed-brick lounge area full of vintage furniture and decoration to the huge, bright and quirkily styled bedrooms. Located in historically industrial Holesovice, the industrial-chic feel is retained by offsetting wooden and plain surfaces with dashes of strong dark colours and patterned wallpapers. However, brilliant breakfasts, barbecues and booze-ups in the on-site pub make it as social a place as it is beautiful.
Dorm beds from £5, private twins from £43.
These hostels are all featured in 'Luxury Hostels Europe', a free guide produced by the 'The Budget Traveller' Kash Bhattacharya and Hostelworld
Register for free to continue reading
Registration is a free and easy way to support our truly independent journalism
By registering, you will also enjoy limited access to Premium articles, exclusive newsletters, commenting, and virtual events with our leading journalists
Already have an account? sign in
Join our new commenting forum
Join thought-provoking conversations, follow other Independent readers and see their replies