Hotels call time on the minibar: they're too much hassle to maintain and too expensive to police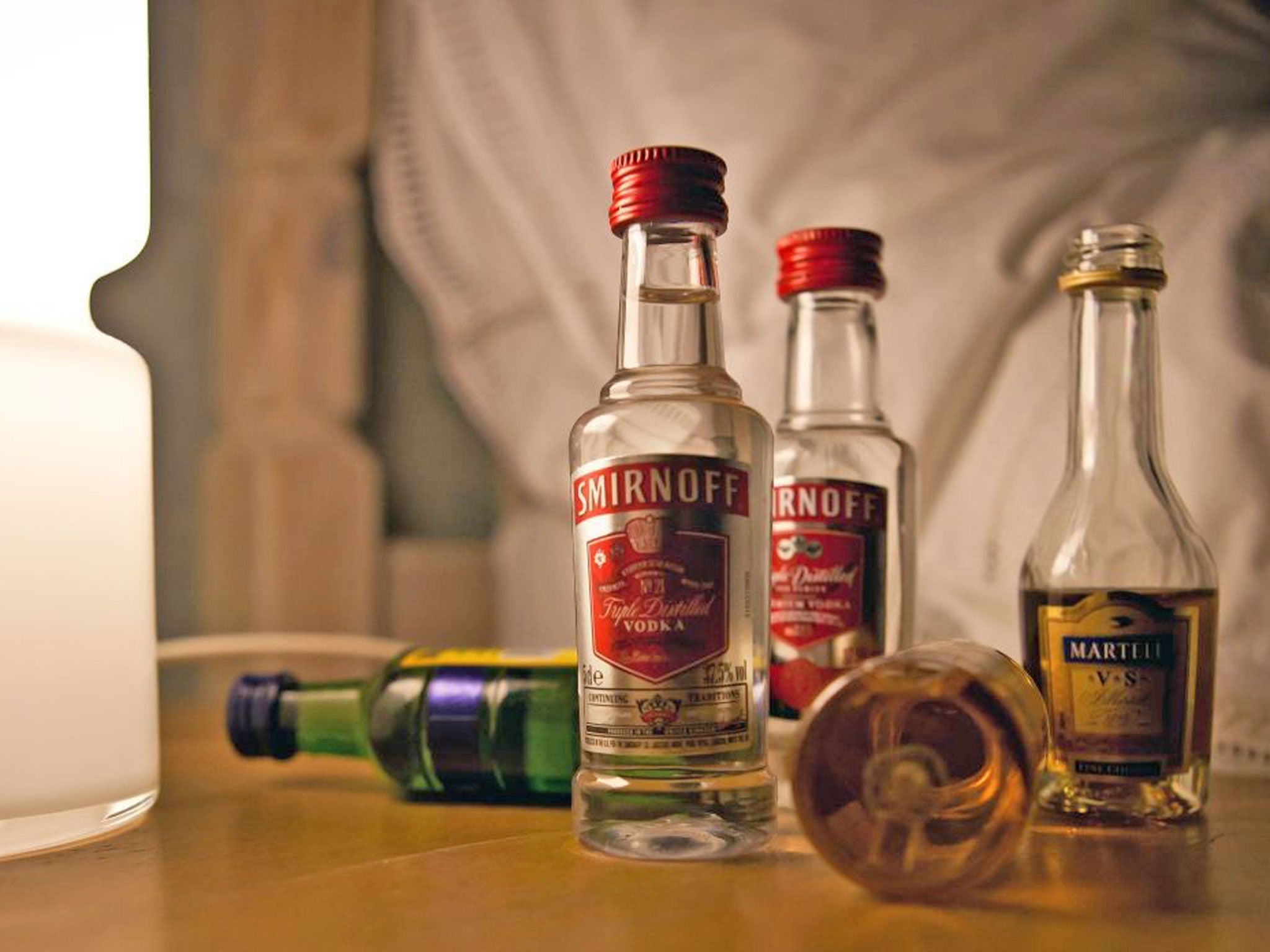 Minibar, maxi-hassle: so goes the new mantra sweeping the global hotel industry, which is calling time on the small drinks with the big prices. Chains from Hilton to Starwood are removing minibars from rooms after deciding that keeping fridges stocked with drinks and snacks is more trouble than it's worth.
Forget about offering solace to the lonely traveller looking to take the edge off a long day: these days he or she must order room service, or venture down to the hotel bar, which in many cases will stay open later than before.
The growth of the budget hotel sector, which accounts for around one in every five hotel rooms in the UK, is helping to accelerate the trend because chains such as Premier Inn and Travelodge prefer to keep vending machines stocked than to provide minibars. Other operators, including Hyatt Hotels and Resorts, have decided not to include stocked minibars at their convention hotels. Marriott is another chain that has axed minibars.
Industry analysts say guests have had enough of being ripped off for over-priced bottles of water and packets of nuts. In turn, many hotel operators find it too difficult to police minibars, with the service costing hotels money.
Melvin Gold, a leading hotel industry consultant, said yesterday: "It's a trend for them to be removed. It's being stopped in the better hotels. They don't want the hassle. Minibars were once a source of profit, but they were just too difficult to police. Prices were high because staffing costs were high."
Robert Bernard, hospitality and leisure partner at BDO, formerly PKF, which advises the sector, added: "It's also a security issue. There's a danger that the contents might be tampered with."
Some hotels are also removing minibars from their cheaper, or "standard" rooms, but providing a basic range of items in their "executive" rooms, often for no cost. "It's an opportunity for a hotel to distinguish its offer, and to add, say, £20 on top of the price of a room, for goods that only cost £10," Mr Bernard added. The five-star Stafford London, a Kempinski hotel, provides complimentary refreshments, rather than minibars.
Other hotels offer distinctive products, such as locally made snacks. The Lime Wood Hotel in the New Forest, part of the Relais & Chateaux association, has "in-room pantries" that stock a range of local products. Claridge's has its own brand of humbugs and jelly babies.
Analysts said reliable figures about how many rooms still have minibars are hard to find. Although a German company, Siegas, invented the refrigerated minibar in 1963, it took a Hilton executive to take the concept global after the Hong Kong Hilton introduced alcohol-stocked fridges into all 840 of its rooms in 1974.
A spokesman for Starwood, which owns brands from W Hotels to Sheraton, said the group's Element hotels include fully stocked kitchenettes, "so we don't see the need for minibars".
Anuraag Badola, associate director at the consultancy firm TRI, said the end of the minibar "was no real loss". But he added: "They won't vanish entirely. Higher-scale, full-service hotels will keep them."
Join our commenting forum
Join thought-provoking conversations, follow other Independent readers and see their replies