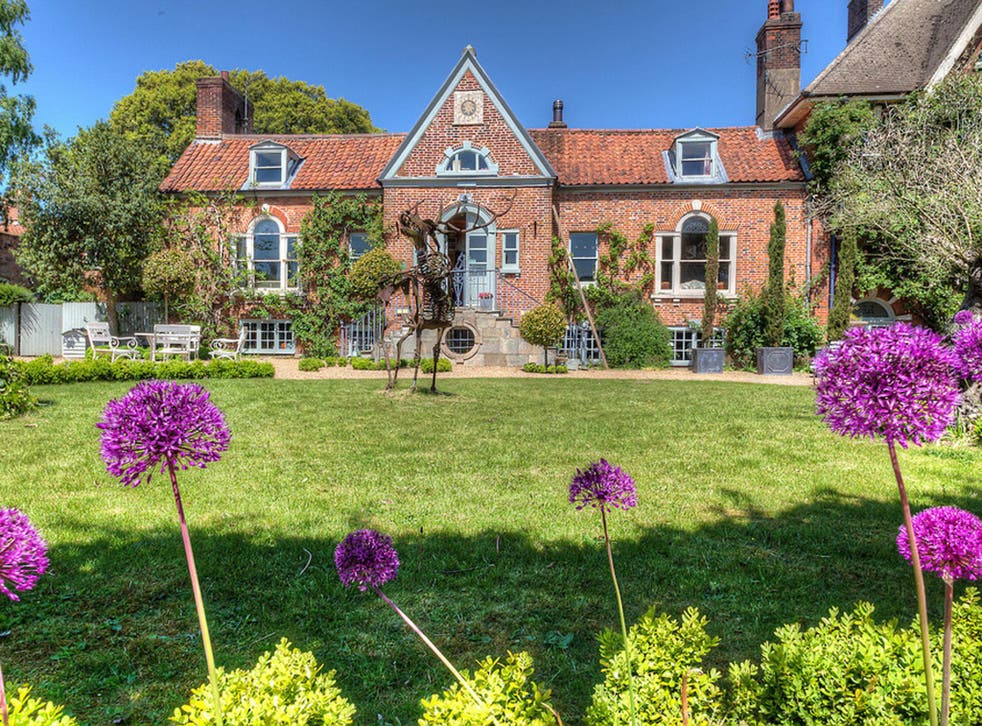 Cool place of the day: Strattons, Norfolk
Vanessa and Les Scott opened Strattons well over 20 years ago now, and were remarkably ahead of the curve, because it was and is almost the epitome of a desirable British boutique hotel: an attractive historic building with a great restaurant serving food made with seasonal local produce, and extremely comfortable rooms that make the most of their location but are also contemporary and welcoming – and, well, a little bit quirky.
Tucked away in a courtyard away from what passes for the urban hum of Swaffham, there are eight rooms in the main house – five doubles and three suites – and each has been individually designed, varying from the extravagant, Louis XIV inspired opulence of the boudoir and red room to the funky lines of the seagull room and the portico room with its bathtub and mermaid mosaic.
There are also two slick apartments in a converted printworks across the garden, again all decorated with an impeccable eye for detail, two further double rooms in a converted cottage and two opulent suites.
Overall you couldn't be more comfortable, surrounded by the fruits of Les and Vanessa's magpie-like travels and ultra-vivid imaginations, and the restaurant is great too. Apart from Sundays (when they do a great lunch) it's only open in the evening, but the on-site café and deli – CoCoes – does excellent coffee and pastries and cooks up a storm at lunchtime; and the restaurant also serves a mean traditional afternoon tea if booked in advance. One of our favourite places in one of our favourite parts of the country.
Cool Places is a website from the creators of Rough Guides and Cool Camping, suggesting the best places to stay, eat, drink and shop in Britain (coolplaces.co.uk)
Join our new commenting forum
Join thought-provoking conversations, follow other Independent readers and see their replies