Spend summer in paradise

Show all 3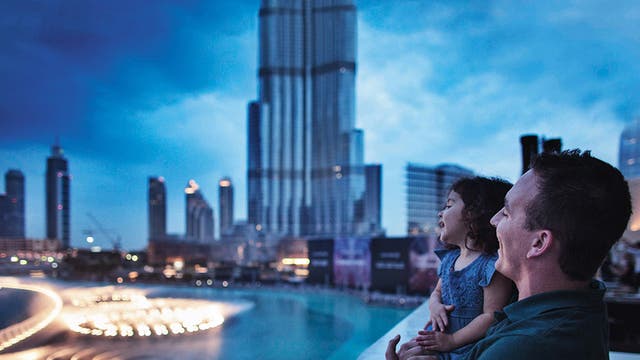 Spend summer in paradise
Dubai is no longer a dream holiday destination – it doesn't cost the earth to make your fantasy holiday a reality
Advertisement Feature
Friday 06 June 2014 09:05 Comments
Think you know everything there is to know about the delights of Dubai? Well, there's one thing you might not know about this paradise that appeals to billionaires, celebrities and sports personalities – that this ultimate luxury destination can actually be very affordable.
Yes, we all know that Dubai is unique. We've marvelled at the only 7-star hotel in the world, the world-class resorts, the breathtakingly vast shopping malls, the miles of golden beaches and the amazing array of entertainment - from thrilling aqua-adventures at Wild Wadi and Aquaventure to indoor skiing on real snow.
However, many global travellers believe that a destination that offers so much must also cost too much for them; that this Arabian paradise with its souks, beautiful desert dunes, super- luxury spas, Michelin-class dining and unrivalled customer service has to be beyond their family budget.
But that's where they'd be wrong. Many of Dubai's exceptional hotels offer substantial discounts on accommodation with half-board upgrades, kids travelling free, extra free nights, or promotions on dining and attractions.
As you would expect from the ultimate desert destination, if you're travelling in July and August, the sun is guaranteed. But you won't find it uncomfortable, as everywhere is climate-controlled – even some of the swimming pools.
Summer is also a time when Dubai is brought alive with plenty of amazing, not-to-be-missed annual events.
The three-day festival of Eid brings tourists and locals together for late-night celebrations and vast banquets. Then from 2 August to 5 September, it's the Dubai Summer Surprises festival – a month-long event which features superb discounts and promotions at over 6,000 shops, plus a plethora of music and entertainment.
So if, like many travellers, you've had Dubai on your must-visit list of places to enjoy for a long time but thought that it was a destination a little beyond your holiday budget, visit your travel agent for some wonderful great-value breaks this summer.
Find out more visit summerisdubai.com
Register for free to continue reading
Registration is a free and easy way to support our truly independent journalism
By registering, you will also enjoy limited access to Premium articles, exclusive newsletters, commenting, and virtual events with our leading journalists
Already have an account? sign in
Join our new commenting forum
Join thought-provoking conversations, follow other Independent readers and see their replies