The Independent's journalism is supported by our readers. When you purchase through links on our site, we may earn commission.
How Tel Aviv became the vegan capital of the world
With 400 vegan and vegetarian restaurants, Tel Aviv isn't joking when it calls itself the plant-based capital of the world, reports Jasmine Phull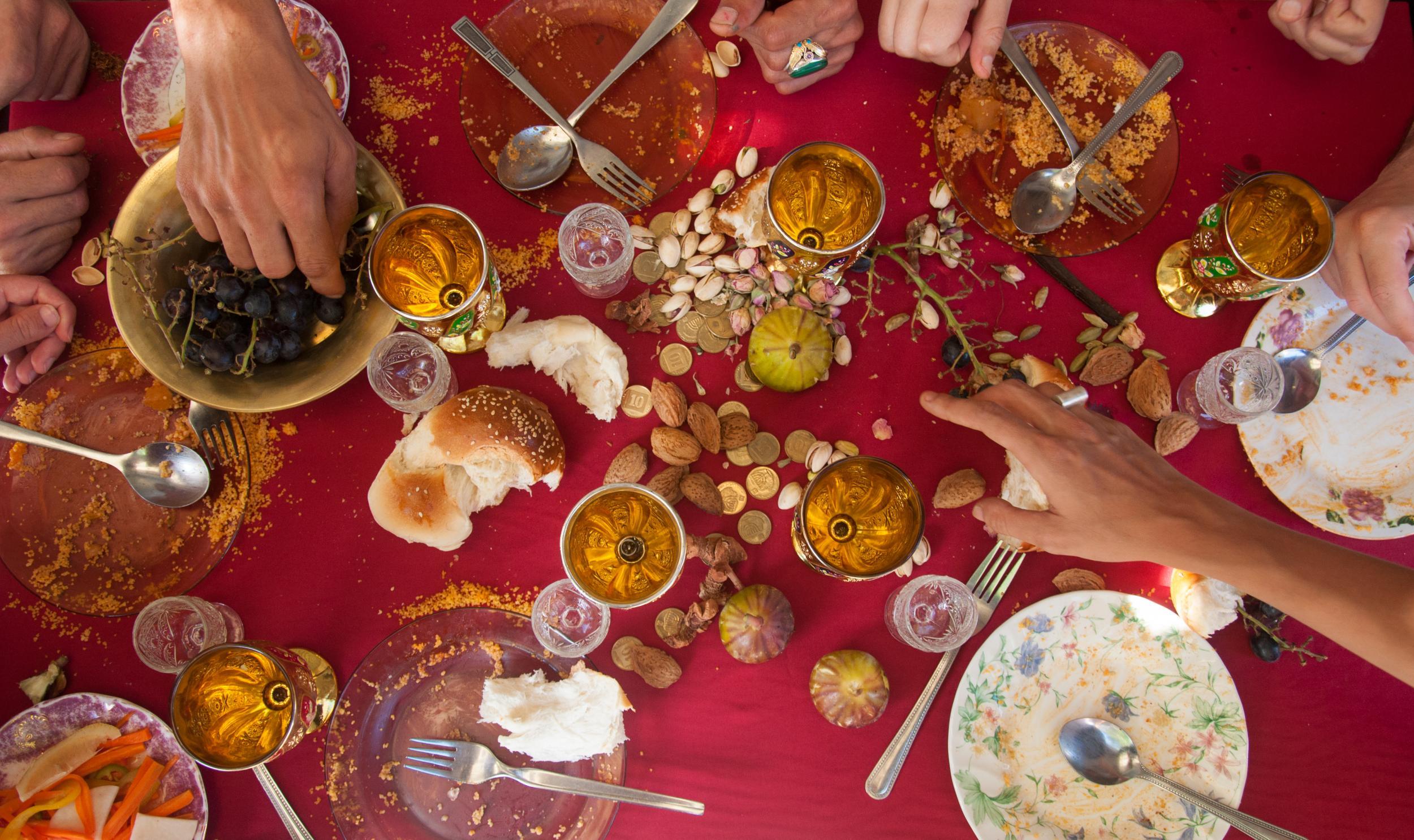 The "vegan capital of the world" is what proud locals dub Tel Aviv. With 400 vegan and vegan-friendly kitchens catering to most of Israel's 200,000 vegans, going meat-free isn't just easy, here; it's a chance to sample the best food in town. Thanks to the sun-kissed climate, high quality fruit and veg is never too far – you can see it in the colour, taste it in the flavour and smell it in the aroma of what's on your plate.
In Tel Aviv, "there is a real emphasis on freshness of produce," says vegan restaurant owner Merav Barzilay. Though he founded Meshek Barzilay on an organic farm 15 years ago, he says it was an easy choice to move to the city. Tel Aviv's proximity to fresh vegetables "means a customer can eat a tomato the same day it was picked in the field".
For Tel Aviv's green chefs, prep for the day ahead starts with a stroll through the bright and chaotic "shuks" (markets). Stalls packed to the brim with vegan delicacies inspire their seasonal menus. At Meshek Barzilay this summer, diners were enjoying the brightest tomatoes, aubergines and courgettes; the sweetest seedless peppers; and the most succulent watermelons and plums – direct from the suppliers' farms (the restaurant has grown since they produced everything themselves) and onto the ingredients-driven menu.
"That's the beauty of the marketplace – everyone is feeding each other," says Cafe Kaymak's Jo Cohen. One of the first vegetarian coffee shop owners in Tel Aviv, for the past nine years his multicultural kitchen has sourced all its produce from nearby Carmel Market. "We draw from many different wells," he continues – Turkey and Greece as well as Japan, Morocco, Tunisia and, of course, the Middle East. Their signature vegan dish, galean mjadra, is a spicy hot-pot of lentils, paprika, almonds and berries cooked and presented on a bed of bulgur wheat, and topped with salsa and tahini.
In the past six years, the explosion of plant-based restaurants has transformed Israel's population of just eight million into the largest vegan nation, per capita, in the world. The Tourism Ministry now promotes Israel as a "vegan nation" – and Tel Aviv is at the heart of the movement.
It doesn't hurt that Israeli staples hummus and falafel are already vegan, and available practically everywhere. Abu Hassan, located in the Old City of Jaffa, serves up a local favourite of masabacha, or warm hummus. But the seaside city is by no means resting on its laurels.
"Israelis are very liberal minded; we're always thinking about moving forward," says Barzilay. The boom in vegan haute cuisine is certainly proof of that. Food blogger and vegan Ori Shavit agrees: "In Israel, change has happened fast." A restaurant called Nanuchka epitomises the volte-face, he says – a well-known meat and cheese destination for 16 years, the Georgian-Russian menu "changed to 100% vegan overnight" when the owner herself went vegan.
It was a bold move for the meat-heavy Eastern European restaurant – but, says Shavit, "it's been successful since day one". It's not just plant-based fans who love it, either. Its handmade Georgian khinkali dumplings are stuffed with squash and potatoes, aubergine salsa and even seasonal mushrooms. They're so good that they appease even the most committed of carnivores.
"Tel Aviv is a young and exciting city, and a part of that charm is the great culinary cuisine," says Maria Makalsky from iconic restaurant Orna and Ella. Whipping up creative, mainly vegan dishes since 1992, expect a revolving menu of Israeli comfort food bolstered by some popular mainstays. Their signature sweet potato latkes are lightly pan-fried sweet potato cakes paired with a yoghurt chive dip to balance the richness of the sweet potatoes.
Even the big companies have taken note: The Israeli Domino's was the first to sell animal-free pizza.
For the two chefs behind new trendy, LA-like restaurant Bana, veganism is less about imitating meat, and more an innovative way of cooking. Shavit raves about the "deep taste, interesting flavours and aromas" of their entirely green menu. From the charcoal turmeric bread, and stuffed zucchini with squash, fig and smoked wheat, to ice-cold pears poached in almond milk chia pudding and then sprinkled with gluten-free crumble and a cherry topping, in Tel Aviv, ethical eating is a delicious mouthful. But Bana co-founder Dan Arvatz says they champion more than just a way of eating. "We're also promoting an amazing way of living guilt-free," he tells me.
And it's the capital's innovative thinking that heightens the boring side salad into an explosion of dynamic and flavourful dishes. In Tel Aviv, where the whole country is accessible in two hours, "farm to table" isn't just a trend; it's a way of life. And the best way to get to know it is through the stomach.
Travel essentials
Getting there
EasyJet flies from Luton, Gatwick and Manchester to Tel Aviv from £202 return.
Staying there
Poli House has doubles from $270 (£209), B&B.
Join our commenting forum
Join thought-provoking conversations, follow other Independent readers and see their replies