National Rail to release 'busy station' alerts to prevent overcrowding
A warning triangle will appear on the company's app and website to warn users about routes that are expected to be busy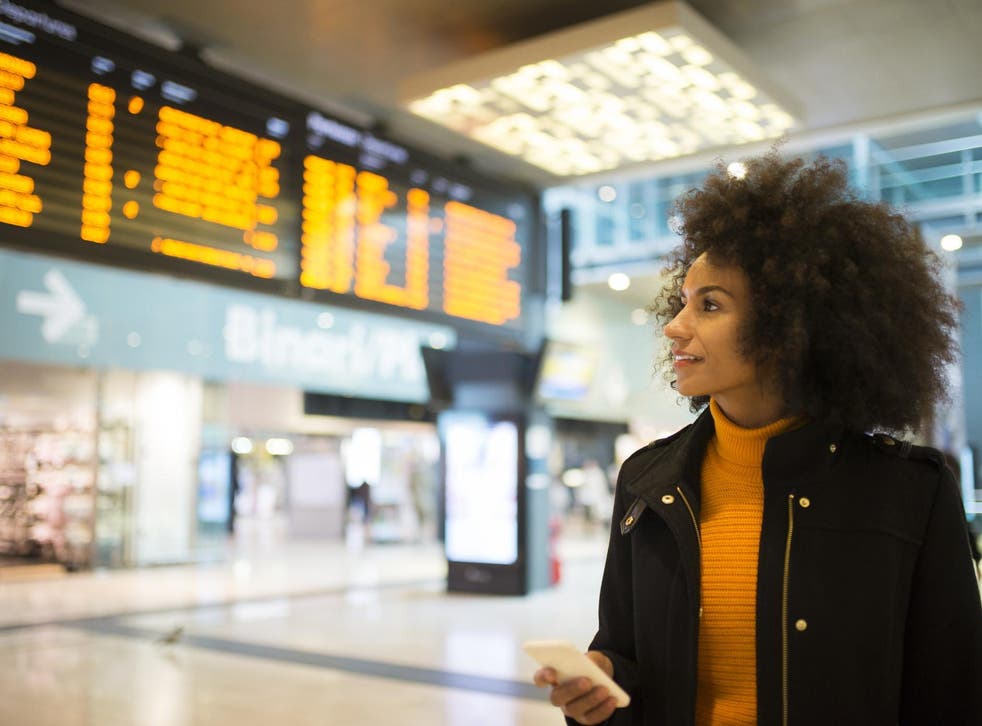 National Rail has implemented a "busy station" alerts system that will tell customers when a train service is expected to be particularly full.
The alert is designed to prevent stations and routes from overcrowding so that people can maintain social distancing while travelling.
The system is aimed at customers who are buying tickets for a train service that is expected to be busy.
When they are trying to book the service, a warning triangle will appear explaining that the route will most likely be very full.
The alert will then suggest alternative travel options.
The system was designed by a tech startup called Zipabout.
Passengers will also be able to sign up to the alerts on Facebook Messenger, so they will be told if a route will be particularly busy in advance.
In order to further support customers maintain social distancing, National Rail has also published a list of the busiest times at some of the UK's major railway stations.
Birmingham New Street - 06:00 to 06:30
Bristol Temple Meads - 08.30 to 09:00
Cardiff Central - 8:30 to 9:00
Edinburgh Waverly - 07:00 to 08:00
Glasgow Queen Street - 07:00 to 08:30
Leeds - 08:00 to 08:30
Liverpool Lime Street - 08:00 to 08:30
London Victoria - 07:00 to 07:30
London Waterloo - 06:30 to 07:30
Manchester Piccadilly - 07:00 to 7:30
News of National Rail's alert system comes after the government announced that all passengers on public transport in England will be required to wear a face covering from 15 June.
These face coverings must be worn at all times on buses, trams, trains, coaches, aircraft and ferries.
However, doctors, unions and opposition politicians have questioned why it has taken more than two months for the government to make face coverings compulsory on public transport and have also called for the policy to be extended to all places where social distancing is not possible.
Speaking after the government briefing, led by transport secretary Grant Shapps on Thursday, the British Medical Association council chair Dr Chaand Nagpaul said: "These important measures should not be restricted to public transport but to all areas where social distancing is not always possible – the risk will be much less if the public adopts this now – not mid-June."
Those who can work from home are still being encouraged to do so in order to avoid overcrowding on public transport.
Register for free to continue reading
Registration is a free and easy way to support our truly independent journalism
By registering, you will also enjoy limited access to Premium articles, exclusive newsletters, commenting, and virtual events with our leading journalists
Already have an account? sign in
Register for free to continue reading
Registration is a free and easy way to support our truly independent journalism
By registering, you will also enjoy limited access to Premium articles, exclusive newsletters, commenting, and virtual events with our leading journalists
Already have an account? sign in
Join our new commenting forum
Join thought-provoking conversations, follow other Independent readers and see their replies