Netherlands issues gender neutral passport for first time in its history
The passport gives the individual the option to put an 'X' as their gender classification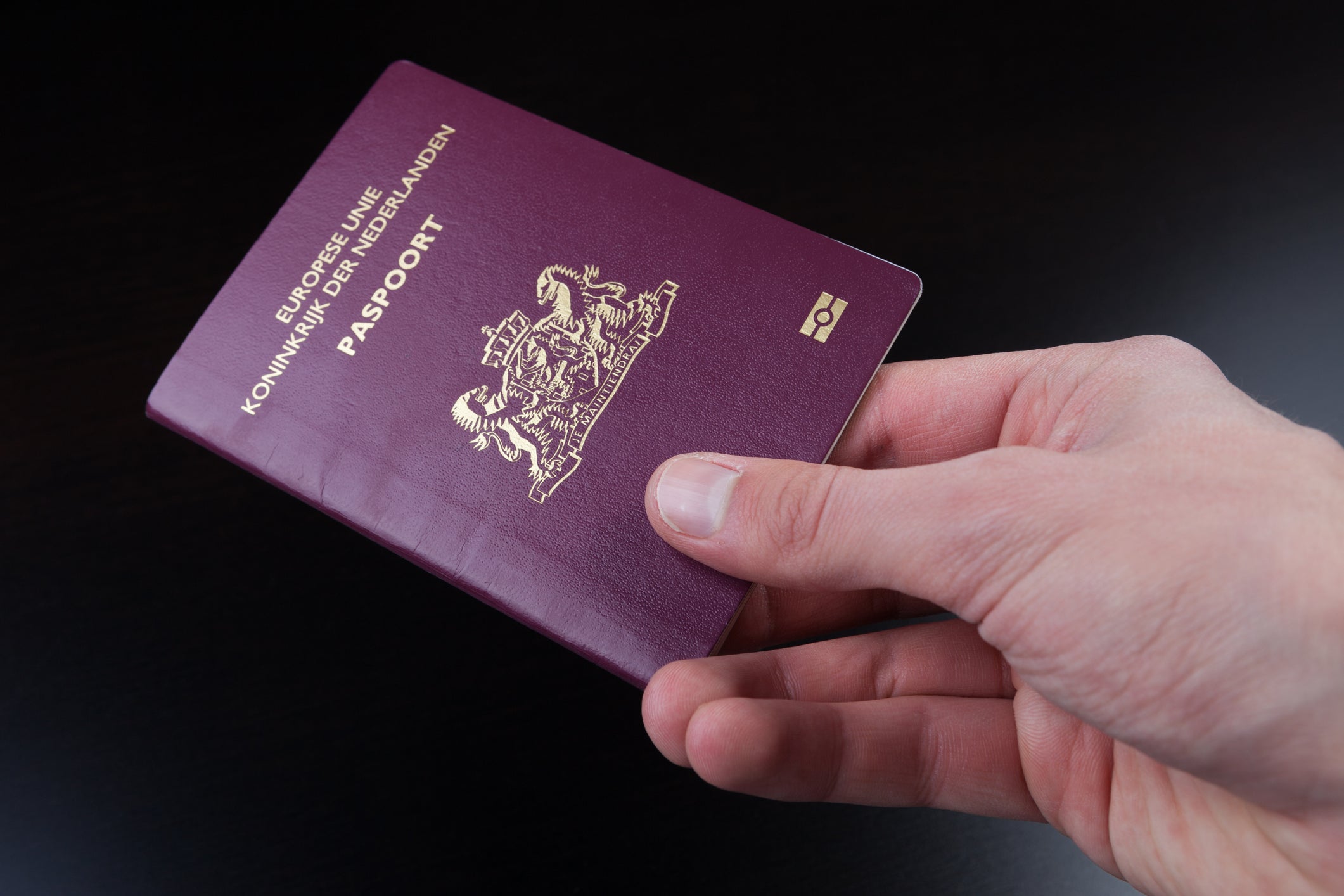 A person in the Netherlands has become the first in the country to receive a gender neutral passport.
The news follows a Dutch court ruling earlier this year, which declared that a third gender should be recognised for people who don't identify as male or female.
Leonne Zeegers, a 57-year-old from Breda, has received a passport with an 'X' as their gender specification, rather than an 'M' for 'mannetje' ('male') or a 'V' for 'vrouw' ('female').
When Zeegers was born, they were classified as 'male' on their birth certificate and raised as a boy.
According to Dutch television and radio broadcaster Omroep Brabant, Zeegers realised during puberty that they didn't identify as a man, and had surgery in 2001 to become female.
However, the former athlete and nurse now identifies as intersex, and in June won the right to identify as neither male or female.
The Netherlands isn't the first country to introduce gender neutral passports.
It's understood that in 2003, Australian Alex MacFarlane, who identifies as intersex, became the first person to receive a passport with an 'X' marking their gender.
"It means a great deal," MacFarlane told The Western Australian newspaper at the time.
"I've been battling with 30 odd years of misrepresentation. It means I can now participate in more of the community."
While other countries including Denmark, Germany, New Zealand and Pakistan have followed suit by allowing people to choose a third option for their gender on their passports, those wishing to do the same in the UK have been barred from doing so.
The top 10 most powerful passports
Show all 10
Earlier this year, the High Court ruled that the UK's refusal to grant gender neutral passports was not unlawful.
The judge rejected claims made by campaigners, who said that it was wrong for people to list themselves only as male or female.
"At present I am not satisfied, for the reasons which I have set out, that the current policy of HM Passport Office is unlawful," said Mr Justice Jeremy Baker.
Support free-thinking journalism and attend Independent events
Christie Elan-Cane, who campaigns for the legal and social recognition of non-gendered identity, expressed their disappointment over the ruling.
"I am bitterly disappointed that my case for the judicial review of the UK's government's discriminatory passport policy was not upheld - not just for myself but for everyone who is compromised by this policy," they said.
Join our commenting forum
Join thought-provoking conversations, follow other Independent readers and see their replies