12 Travel Resolutions For 2012 - 1-6

Show all 6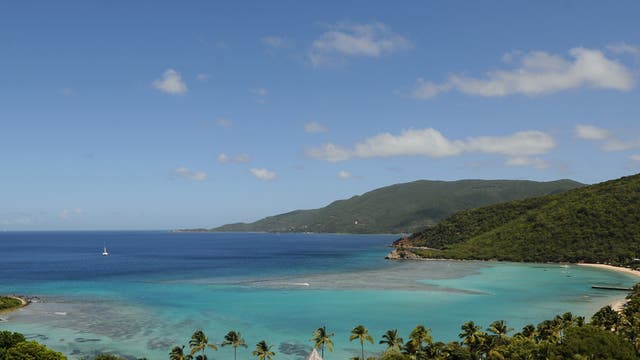 12 Travel Resolutions For 2012 - 1-6
Wherever you go this year, make sure you get the best from your holiday. Chris Leadbeater has dozens of ideas
Chris Leadbeater
Sunday 01 January 2012 01:00 Comments
Stop right here. We all know that January is a bleak enough time without the spectre of a New Year Resolutions list.
Denying yourself this particular enjoyable habit, doing away with that little luxury ... if the sound of rain beating against the window pane isn't enough to have you feeling downbeat, a regime of self-imposed restraint will surely do the trick. So this year why not adopt a different set of resolutions – ones that do away with miserable midwinter weather and cling to the bright, optimistic world of travel? Here the best of travel in 2012 is laid out in 12 simple steps – all of them more exciting than yet another unused gym membership. Let The Independent on Sunday be your guide.
Click here for Travel Resolutions 7-12
Here are resolutions 1-6 -
1. Shake off the Christmas lethargy
At this frost-glazed time of year, the opportunities to rediscover the fitter, happier you – the one that reputedly existed before the festive season came along and ruined everything – are myriad.
Vamizi Island (vamizi.com) offers a sun-kissed chance for recalibration. Set on an island off the coast of Mozambique, its next detox stints (21-27 January, 6-11 March) place their faith in yoga and relaxation. The full package, including five nights' accommodation and flights, costs from £3,225 per person via Scott Dunn (020-8682 5070; scottdunn.com).
Similarly, the Rosewood Little Dix Bay resort (above; littledixbay.com), in the British Virgin Islands, has "Revitalise, Refresh, Renew" programmes – set for 15-17 and 19-21 January – from £2,050 per person, with a week's half-board, flights and yoga classes, through Elegant Resorts (01244 897 516; elegantresorts.co.uk).
Closer to home, consider the everything-must-go detox breaks run by Karuna Detox Retreat (0800 112 3033; karunadetox. com). This farmhouse hideaway, lost in remote north Devon countryside near the village of Winkleigh, specialises in treatments for those determined to rebalance their bodies. Sessions last for one week, and feature such extreme measures as colonic irrigation and a strict diet of organic vegetable juices – but the sacrifice may see you shed up to a stone. Retreats are slated for 13-20 January and 9-16 March and cost from £790 per person (based on two sharing a double room).
Alternatively, Black Tomato (020-7426 9888; blacktomato. co.uk) is currently offering an oh-so-21st-century style of detox – a "de-tech" week where you can wean yourself off of technology with the help of a life coach in two television-free resorts in St Vincent and the Grenadines. It coasts from £2,967 per person, based on two sharing, and includes flights, transfers, and full-board accommodation.
2. Get cultured
Europe's cities are brimming with opportunities for cultured weekends in 2012 – although the Continent's official flag-bearer for all issues artistic lies somewhat off the beaten track. Forty miles north-east of Porto, Guimaraes is the more accessible of this year's European Capitals of Culture (the other, the Slovenian city of Maribor, is even trickier to reach by air from the UK). Guimaraes will enjoy its big year via showcases that tick off photography, music, art, theatre and cinema (guimaraes2012.pt).
A three-night stay at the five-star Pousada de Guimaraes costs £298 a head (two sharing) via Expedia (020-3027 8682; expedia.co.uk), flying to Porto from Gatwick with easyJet on 12 April. The price includes breakfast and car rental.
Helsinki (left) will brandish the title of World Design Capital in 2012, underlining its creative credentials through a year-long programme (wdchelsinki2012.fi) – the centrepoint of which will be Design Week (6-16 September), a riot of fashion shows, workshops and open-studio sessions. A three-night break at the three-star Helka Hotel costs d £302 per person (based on two sharing) through British Airways (0844 493 0787; ba.com/holidays), flying from Heathrow on 13 September and including breakfast.
Elsewhere, Vienna (vienna.info) will celebrate the 150th birthday of the painter Gustav Klimt, including a display of more than 400 of his works at the Wien Museum (wienmuseum.at). Dertour (020-3131 0527; dertour.co.uk) asks £332 per person, based on two sharing, for a three-night sojourn at the four-star Hotel Am Konzerthaus, including breakfast and BMI flights from Heathrow on 14 June.
Football's European Championships will throw a spotlight on Poland and Ukraine (8 June to 1 July) – but there is much to be enjoyed here beyond the three weeks of the tournament.
Warsaw (warsawtour.pl) has a Unesco-listed centre and a museum dedicated to Frederic Chopin (chopin.museum), with a three-night room-only stay at the five-star Rialto hotel costing £267 a head (two sharing) through Lastminute.com (0800 083 4000; lastminute.com), including BA flights from Heathrow on 19 April.
Kiev (traveltoukraine.org) comes equipped with a grand main avenue in Khreschatyk and dark memories in its Chernobyl Museum (chornobylmuseum. kiev.ua). A three-night stay for two at the four-star Radisson Blu Hotel with breakfast costs from £1,499 per person via Kirker Holidays (020-7593 1899; kirker holidays.com), flying with British Airways from Heathrow.
Lens comes into focus
While plans for an outlet of the Louvre in Abu Dhabi (due in 2014) have seen the raising of Gallic eyebrows, the launch of a satellite of the great gallery in the northern French town of Lens should arouse general acclaim. Expected to open on 4 December 2012, this steel-and-glass structure (louvrelens.fr) will ink this industrial city (90 miles north of Paris) on to the art map. It will sit within day-trip range of London St Pancras and will house works from the core collection. The train trip, taking a little more than three hours with a change in Lille, costs from £83 through Rail Europe (08448 484 064; raileurope.co.uk).
3. Look after the pennies
Were Benjamin Franklin able to update his much-used comment on the inevitability of death and taxes, he might also muse that misfortune in a country during one year will inescapably lead to bargains on its beaches in the year after. So it is that many a member of 2011's "To Be Avoided" club rank highly on 2012's "Going Cheap" list.
Thailand – mired in monsoon floods in 2011 – falls neatly into this category. A week (between 16 April and 30 June) at the newly renovated four-star Boathouse on the Beach, at Kata Beach in Phuket (an island untroubled by the deluge), costs £989 a head based on two sharing, including transfers, breakfast and flights from Heathrow with Thai Airways, via Tropical Sky (0844 3329349; tropicalsky.co.uk).
Closer to home, Tunisia was the catalyst for the Arab Spring revolutions, but for the most part has been calm since March. A week's half-board at the four-star Nesrine Hotel in Hammamet, flying from Gatwick to Tunis on 16 March with British Airways, costs from £415 a head, including transfers, with Cosmos Holidays (0871 423 8422; cosmos.co.uk).
Equally, Egypt is an inexpensive prospect, not least on the Red Sea (above), where resorts remain unaffected by the political strife still troubling Cairo. Longwood Holidays (0844 770 4877; longwoodholidays.co.uk) sells low-cost escapes to Taba Heights, with a week's half-board at the five-star Hyatt Regency complex, flying from Gatwick with Monarch on 10 March, costing from £596 per person based on two sharing, including transfers.
In fact, for all the turmoil of the past 12 months, parts of the Middle East are fertile terrain for savings. Jordan will toast a big anniversary in 2012 – the 200th anniversary of the "discovery" of Petra. However, the ancient Nabataean citadel can be seen without the payment of a big fee. Encounters Travel (0800 088 6002; encounterstravel.com) runs an eight-day, three-star "Jordan Encounters" tour that starts at £999 per person, including flights and transfers.
Despite the financial chaos within, the eurozone remains poor value for UK tourists. However, the countries on its fringes lend respite. Still relatively unvisited, Serbia is abudget-friendly option. Regent Holidays (0117 921 1711; regent-holidays.co.uk) offers a week's itinerary that includes three nights in Belgrade, three in the Bosnian capital, Sarajevo, and the epic train ride between. Prices start at £655 per person, including flights from London, airport transfers and three-star hotel accommodation with breakfast.
Fare deals in the skies
As ever, the New Year will see increased air traffic and, with it, renewed competition on prices as carriers launch new routes. The UK's leading low-cost airline, easyJet (easyjet.com) will fuel a dash for the beach with five fresh options between March and May: Southend to Jersey; Luton to Corfu; Bristol to Naples; and services to Dalaman and Naples from Edinburgh. In June, Virgin Atlantic (virgin-atlantic.com) introduces a twice-weekly service to Cancun from Gatwick. Elsewhere, Lufthansa (lufthansa.com) will bring in links to Berlin from Birmingham and Manchester.
4. Spend time with the family
A key institution in the realm of family holidays chalks up a landmark birthday in 2012, when Center Parcs celebrates 25 years in business. The woodland accommodation giant will mark its quarter-century with the arrival of three new luxury treehouses at its Longleat Forest (above) site in Wiltshire – swish elevated hideaways, each with four ensuite bedrooms, hot-tub and separate games den (reached via a timber walkway). Each is ideal for two families who fancy a shared getaway, and open in January. A week's stay, commencing on 23 April, costs £4,598 (08448 267 723; centerparcs.co.uk).
Those who can't shake the frustration of missing out on Olympic Games tickets can find mild consolation in a break with Al Fresco Holidays (0871 971 0600; thomsonalfresco. co.uk). The company is to stage "Summer Games" at eight of its parks across Spain, France and Italy this summer, with families able to compete at everything from assault courses to egg-and-spoon races. A week-long stay for a family of four (two kids under 12), in a six-berth "Rossini" mobile home at the Château des Ormes site in Brittany, starting on 21 July, costs £1,192, or £1,792 with a Portsmouth-St Malo return ferry.
In hi-tech contrast, the Catalan theme park PortAventura (portaventura.co.uk), 50 miles south-west of Barcelona, will reach for the heavens this year when it unveils Shambhala, Europe's tallest rollercoaster. A full 250 feet high at its summit – and primed for speeds of up to 83mph – this mountain-themed "hypercoaster" will not be for the timid. Brave parents can prove they still have it via PortAventura Holidays (0800 091 3886; portaventuraholidays.co.uk). A three-night stay for a family of four (children under 12) from 19 April, staying at the four-star Hotel PortAventura, is £971 in total, including breakfast, easyJet flights from Gatwick to Barcelona, transfers, and theme park admission.
If that sounds too nerve-wracking, adventure specialist Explore (0845 868 6286; explore.co.uk) is launching a new family break where co-operation and teamwork are crucial. On the "Timber Rafting Sweden" jaunt, families can build and learn to navigate their own rafts on the River Klaralven in central Sweden. The rustic theme goes as far as encouraging Huckleberry Finns to fish for dinner (breakfast and some meals are provided at other times). Prices start at £1,248 per adult and £1,223 per child, including flights to Stockholm, with the 11 August foray aimed squarely at families with teenagers.
5. Broaden your horizons
The saying that "it's a small world" is, of course, nonsense. We live on a vast planet festooned with wild regions that demand inspection. And 2012 will see many of them state their cases. Canada will have its moment in July when the Calgary Stampede (left) – a blaze of rodeo riding and Wild West bravado that takes over this Alberta city ever summer – celebrates its 100th anniversary (6-15 July; calgarystampede.com).
Archers Direct runs a regular "Heart of the Canadian Rockies" tour (0800 668 1892; archersdirect.com) that explores the main hot spots of Alberta and British Columbia. Its 7 July departure will be an 11-night special that includes a two-day pass for the equine extravaganza, from £2,299 a head, with flights.
Antarctica will witness a bleaker notch on the calendar on 17 January – the centenary of British explorer Captain Robert Falcon Scott's doomed arrival at the South Pole. The frozen continent remains a place of fascination and is accessible via the 12-day "Antarctic Explorer" package run by Exodus (0845 805 5452; exodus.co.uk). Eight departures are scheduled between 20 January and 29 February, the itinerary split between a voyage from the Argentinian city of Ushuaia and time on the landmass, where you drop into a realm of penguins and blue icebergs. Prices to the end of the world start at a reasonable £4,270 per person, including flights from London.
Vietnam is rather less remote, not least since last month when Vietnam Airlines (020-3263 2062; vietnam airlines.com) launched its first direct air links from Britain, instigating two new routes – to Hanoi and Ho Chi Minh City – from Gatwick. Returns to the former start at about £646 return. World Expeditions (0800 074 4135; world expeditions.co.uk) operates a "Bike, Hike and Kayak Northern Vietnam" group jaunt that ticks off the capital, the valleys of Cuc Phuong National Park and the limestone formations of Halong Bay. There are 21 tours in the diary for this year, costing from £1,090 per person, excluding flights.
The earthquake and tsunami that struck Japan on 11 March also caused a slump in tourists – so much so that in October last year, the Japanese government mooted the idea of giving away 10,000 free flights in 2012 to encourage visitors. The plan is still under consideration. (See the Japan National Tourism Organisation for updates – www.jnto.go.jp). Inside Japan Tours (0117-370 9730; insidejapantours.com) has a 13-night "Japan Unmasked" group tour that visits Tokyo, Hiroshima, Kyoto and Yokohama for £1,750 per person, excluding flights.
End of the world in Mexico
According to Mayan mythology – and depending on the interpretation you place on a pair of stone tablets found at the archaeological site at Tortuguero in southern Mexico – 2012 marks either the end of the world, the year of the return of the god Bolon Yokte' K'uh, or merely the closing of a 5,125-year cycle in the Mayan calendar. With the momentous day slated as 21 December, now may be the time to visit Mexico, just in case. Cox & Kings (0845 868 2885; coxandkings.co.uk) has a week-long "Merida and Mayan Riviera" tour that visits the key Mayan sites from £1,645 a head, with flights.
6. Learn a new skill
The concept of a holiday with an educational purpose is scarcely new – and opportunities to learn with passport in pocket are strewn across the fresh face of 2012. These range from the close-at-hand to the obscurely located.
Close to home, The Park Mawgan Porth (01637 860 322; mawganporth .co.uk) is a holiday enclave five miles from Newquay in Cornwall that has educational weekends throughout the year, including watercolour art retreats (20-23 and 27-30 April, from £350 per person) and a creative-writing workshop (12-14 October; from £450 a head). Prices include accommodation and tuition.
The Tatra photography workshop helps shutter-clickers to improve their landscape imagery in wild, mountainous corners of Slovakia. Three-night breaks in May, June and October cost from £650 per person, full board, including flights to Krakow, transfers and daily lessons (0161 408 8988; tatraphotographyworkshop.com).
Then there are those 2012 events that come with an experience-widening edge. Held once every 10 years in the Netherlands, Floriade (5 April to 7 October; floriade2012.com; day tickets €25) is a horticultural bonanza where visitors can hone their gardening skills. This year's festival will be staged in the area around Venlo in the south-east. The River Cruise Line (0844 544 6581; rivercruiseline.co.uk) is running six tie-in "Floriade and Bulbfields Spectacular" voyages through Dutch waterways in April from £399 per person, full board, including en-suite cabin and Channel ferry crossing.
In Australia, north Queensland and the tip of the Northern Territory will have a solar eclipse at 6.38am on 14 November. Explorers Tours (0845 868 3487; astronomytours.co.uk) offers a 15-day "Eclipse and Australian Highlights" trip that begins on 8 November and includes trips to Sydney, Uluru, the Great Barrier Reef and a prime position for the darkening of the sky with an astronomer present to provide analysis. The cost is from £3,459 per person, including flights and breakfast.
Register for free to continue reading
Registration is a free and easy way to support our truly independent journalism
By registering, you will also enjoy limited access to Premium articles, exclusive newsletters, commenting, and virtual events with our leading journalists
Already have an account? sign in
Join our new commenting forum
Join thought-provoking conversations, follow other Independent readers and see their replies