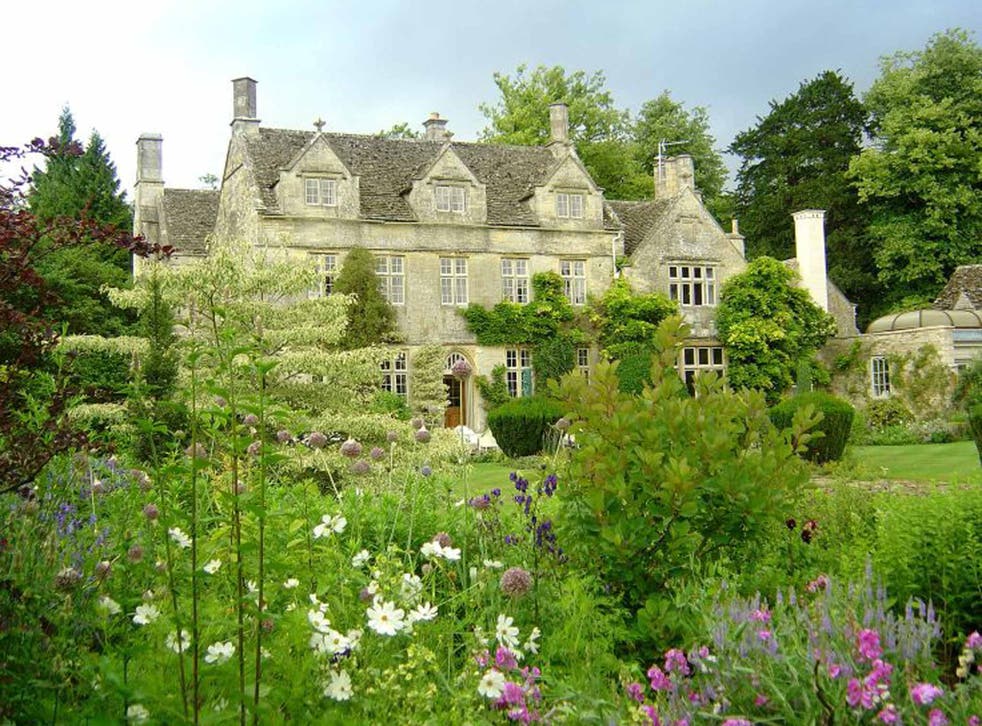 A babymoon in the Cotswolds: Planning where to go is a bit trickier than an ordinary holiday
Like baby showers and engagement parties, the concept of a babymoon has been imported from the US. Could Emily Dugan be won over?
Emily Dugan
Monday 07 December 2015 14:05 Comments
The Americans have brought us many rites of passage designed to empty our wallets: baby showers; wedding gift registries; engagement parties bigger than most reasonable weddings. The term "babymoon" was one I had mentally tucked away in a similar drawer with all those other marketing ploys aimed at making us believe something we'd done without for generations was suddenly essential. It was something best avoided.
The compound word was first used in the 1990s to describe family time at home together after a baby arrived. But for the last decade babymoons have taken on another meaning: going for one last relaxing holiday with your partner before your opportunity to travel (and sleep) is curtailed by a new arrival. I wasn't sure I could ever embrace the word, but as I headed towards the end of the second trimester feeling like an exhausted blimp, the concept of time away took on a new appeal.
Planning where to go is a bit trickier than an ordinary holiday. Anywhere too hot becomes less appealing when you're carting around a human inside you; it's also preferable not to be a million miles from medical facilities or anywhere too infested with unusual diseases. And long journeys are impressively uncomfortable.
A quick online search established there were a few companies specialising in organising bespoke trips with all these requirements in mind. One of the longest-established is BabyMoon Travel, a Dutch company which has been organising luxury getaways for expectant couples since 2007. Among its portfolio are exotic destinations including the Caribbean, Thailand and Fiji – as well as a range of plush hotels in Europe, which it cites as its most popular destinations for the British market, particularly in Portugal and Spain. But since I had already passed the moment that flying was advisable, and fancied something with minimal travel hassle, I opted to stay in the UK. Bookings are handled by a third party website, and hotels listed are encouraged to offer additional benefits, from late check-outs to massages.
We chose Barnsley House in the Cotswolds. The converted Georgian mansion near Cirencester is an ideal place for a bit of recuperation. Impressively kitted out to help you relax and stay entertained without needing to go very far, it turned out to be the perfect place to get some rest.
Sleeping becomes a bit of an obsession in pregnancy. You're a weird shape, permanently hot and get kicked every time you drift off. The difficulty getting shut-eye is not made any easier by parents constantly telling you with a haunted look that this is your "last chance". So I was grateful for the enormous and very comfortable bed, which gave me the best night's sleep I'd had in months.
Behind sleeping, eating was probably my second biggest obsession. Off the booze, I was more hungry than ever and keen to eat healthily as long as it actually tasted good. This is where the hotel came into its own. Anything not grown or reared in the garden itself amongst the produce is locally sourced and of impressive quality. The chefs in the Potager restaurant made sure even breakfast was a treat, with perfectly poached eggs oozing brilliant orange yolks and freshly-baked pastries and bread.
For an alternative meal in the village there's the hotel's sister inn, across the road. Imaginatively titled The Village Pub – presumably to optimise its Google appeal to the American and Japanese market – the food is excellent, even if the atmosphere is a bit ersatz.
After restorative sleep and excellent breakfasts we felt ready to explore the local area. The hotel gave us maps of three local circular walks and access to its library of colourful wellies. A short walk and a set-to with some cows later and we were back at the house, sitting by an open fire.
If that sounds a bit energetic, the hotel also has its own private 30-seater cinema, which can be rented out for free. Staff will bring popcorn or other treats to anyone taking it over for the night and you can choose from an enormous film library. We opted for a comedy about a robot zombie apocalypse, but more mature options are available.
For those too lazy even to walk down the garden to the cinema, the DVD library can also be brought to your room to watch on an enormous flat screen television that can be pulled across to hover over your bed. Barnsley House is serious about relaxation, and indolence is encouraged. Our bathroom was vast, with an enormous shower and two baths side by side, each equipped with book stands and a television in the middle.
All of BabyMoon Travel's packages include the chance to go to a spa and have a pregnancy massage. I wasn't convinced about this, since a short attention span and a British aversion to concepts such as "pampering" have always made me a bit uneasy about massage, even when not pregnant. The thought of trying to relax while feeling enormous, unable to lie on my front and being kicked by a baby sounded a bit dubious.
I shouldn't have worried. The spa at Barnsley House is hidden in a glade of trees at the bottom of the garden and it's hard – even for the biggest relaxation-sceptic – not to be drawn in. Kate was my masseuse, and she put me at ease as she set to work on my aching back and feet. It wasn't long before I was so relaxed I was on the verge of dropping off to sleep altogether.
At the end of our stay I still wasn't sure I could say the word "babymoon" without feeling a bit queasy. But as we began the drive home feeling rested and happy, I was certainly converted to the concept.
Staying there
A midweek overnight stay for two in a double room at Barnsley House, including full English breakfast, dinner for two in The Potager restaurant and maternity massage costs from £325 per person through BabyMoon Travel (baby-moon.eu).
More information
Register for free to continue reading
Registration is a free and easy way to support our truly independent journalism
By registering, you will also enjoy limited access to Premium articles, exclusive newsletters, commenting, and virtual events with our leading journalists
Already have an account? sign in
Join our new commenting forum
Join thought-provoking conversations, follow other Independent readers and see their replies