A man who got a free ride on a £16 million private jet shares his top tips for scoring cheap flights
'"The thing about airlines is that they offer 'sales' 365 days a year'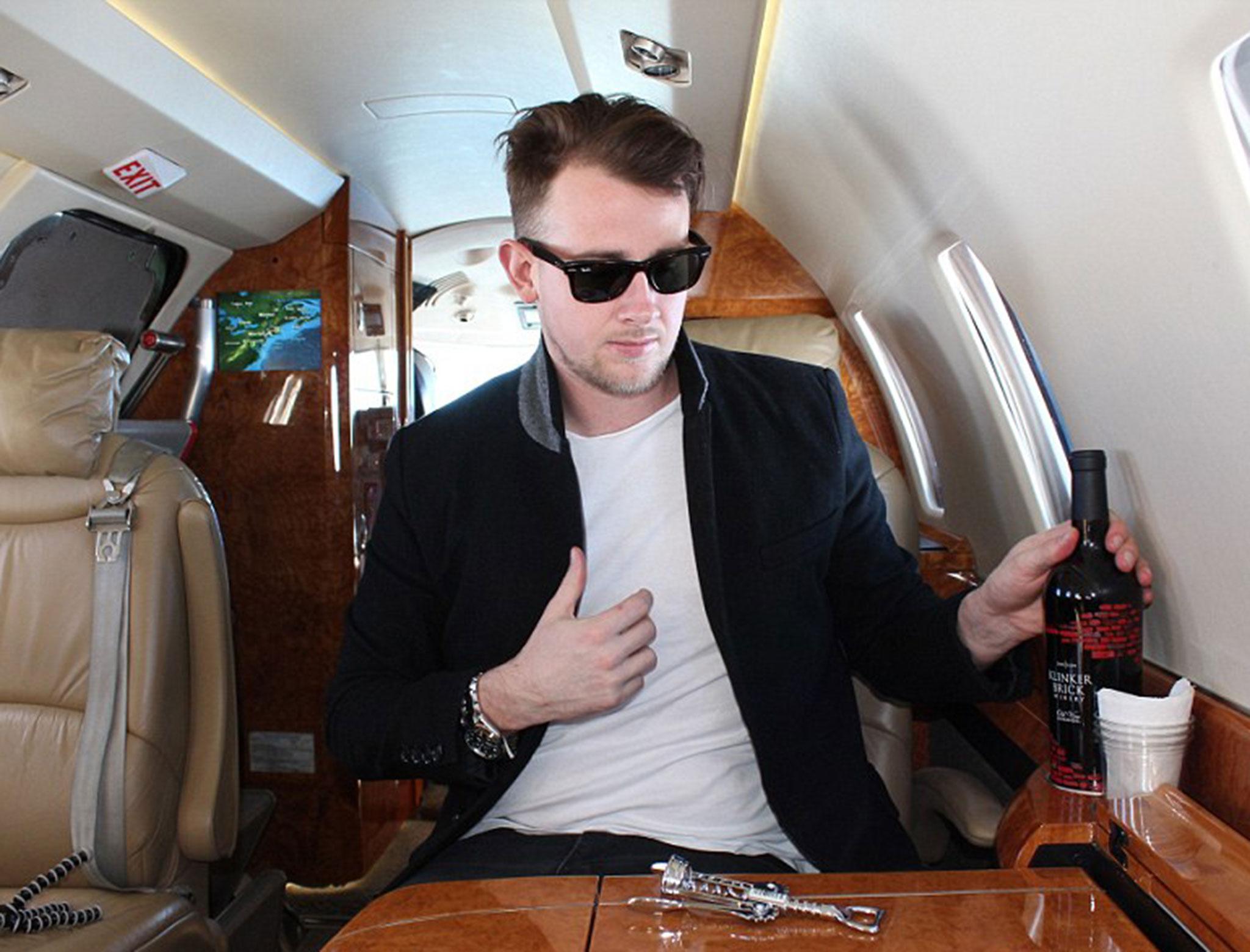 Gilbert Ott knows flying better than most people.
A frequent flier and point collector based in the US, Ott runs the money-saving air-mile site God Save the Points with his wife Laura Burns. They're so travel savvy that the couple was able to bag a free ride on a private jet worth £16 million ($23 million) in March.
Ott talked to Business Insider about how he saves money on flying, from adding free stopovers to changing locations online.
Here are his 10 top tips for finding cheap flights.
1) Change the country you're browsing from.
Airlines list different prices for the same flights based on where customers book from and the currency they use to pay. That's why changing your online location can pull up cheaper flights.
"If I want to book a flight on Thai Airways from Thailand to Hong Kong, booking from my home in New York, I'll land on the US version of their website which will charge me more," Ott told Business Insider over email. Instead, he would say he's in Thailand paying in Thai Bhat. "I'll often get a much lower price," Ott said.
2) Book piece by piece.
If your journey consists of more than one leg, look at how much it would cost to book each part of the trip individually. Often, it works out cheaper.
"It's always worth a look to separate the segments of your ticket," Ott said. "A flight from New York to Los Angeles through Atlanta booked as one ticket may be far more expensive than booking a flight from New York to Atlanta as one piece and then booking a separate flight from Atlanta to Los Angeles."
3) Don't trust the word 'sale.'
"The thing about airlines is that they offer 'sales' 365 days a year," Ott said. "It doesn't mean there are necessarily any actual bargains."
Avoid the "sale" trap by finding out the usual fare for your flight, that way you'll be able to tell when a fare is really a good deal.
4) Check deal sites regularly.
Ott recommends looking for flights on deal sites like SecretFlying.com and TheFlightDeal.com, and checking GodSaveThePoints.com for tips on how to save money and collect miles and points.
"The deals don't often last, so you need to be plugged in to get in," Ott said. "Sometimes [websites] even show business class fares which are cheaper than economy."
5) Shop around.
Not all flights are listed on comparison sites though, so it's best to check airline websites directly before booking a flight through an online travel agent.
"At the very least, you'll want to comparison shop between online travel agencies [like Orbitz and Expedia] to see if there are any differences," Ott said.
6) Use points on last-minute tickets.
"Many airlines charge only a fixed number of points for flights all around the world, regardless of what the current cash cost is," Ott said. "That means that sometimes a flight which may cost thousands using cash will only cost a small fixed number of miles."
To save even more money, Ott recommends using mileage points on last-minute flights, which he says usually cost six times more than the usual fare.
7) Don't book too late — or too early.
How far in advance you book has an impact on how much you'll pay for a flight.
To get a cheaper fare, you should avoid booking within 21 days of your departure date, according to Ott. Though he warns customers not to book too early, either. Booking anywhere from 60 to 121 days away your trip can also mean a more expensive fare.
8) Use a fare tracker.
"One easy, brilliant trick travelers can use to lock in amazing deals is a price tracker," Ott said. "Without any commitment to buy, you can set an alert and get an email when and if a ticket you're interested in reaches a certain price."
Search tools like Google Flights and Kayak, which compare prices for routes from multiple airlines, let users track flights so they can see when the price of a fare drops — and book it.
9) Add free stops.
If you're making multiple stops on a trip, avoid booking a number of expensive flights by buying just one flight with multiple stops.
"Though you won't find it advertised anywhere, many airlines allow for stopovers included in the price of a ticket," Ott said. "If you wanted to plan a trip that included seeing two or three destinations, you may be able to stop in all three for the same price of just one ticket, rather than booking second and third separate tickets."
Ott recommends talking to a travel agent or using the ITA Matrix to check an airline's fare rules to find out whether or not it permits stopovers.
10) Ask for a refund.
If you've paid too much for a flight, it's only fair that you get some money back. Apps like FairFly can help make that happen by monitoring the price you paid for a flight and letting you know if you're eligible for a refund, according to Ott.
"If the 'best price guarantee' from the airline changes by more than $50 [£35, though the price may differ in the UK], you are eligible for a refund of either the entire ticket amount or at least the difference in price," Ott said.
Read more:
• Analysts question the way Apple describes its data
• Mike Ashley has a plan to save BHS with no job losses
• Investors think central banks have lost their power
Read the original article on Business Insider UK. © 2016. Follow Business Insider UK on Twitter.
Join our commenting forum
Join thought-provoking conversations, follow other Independent readers and see their replies