Holiday bookings down 93%, Abta warns
'The travel industry has had no meaningful chance to recover' – Mark Tanzer, chief executive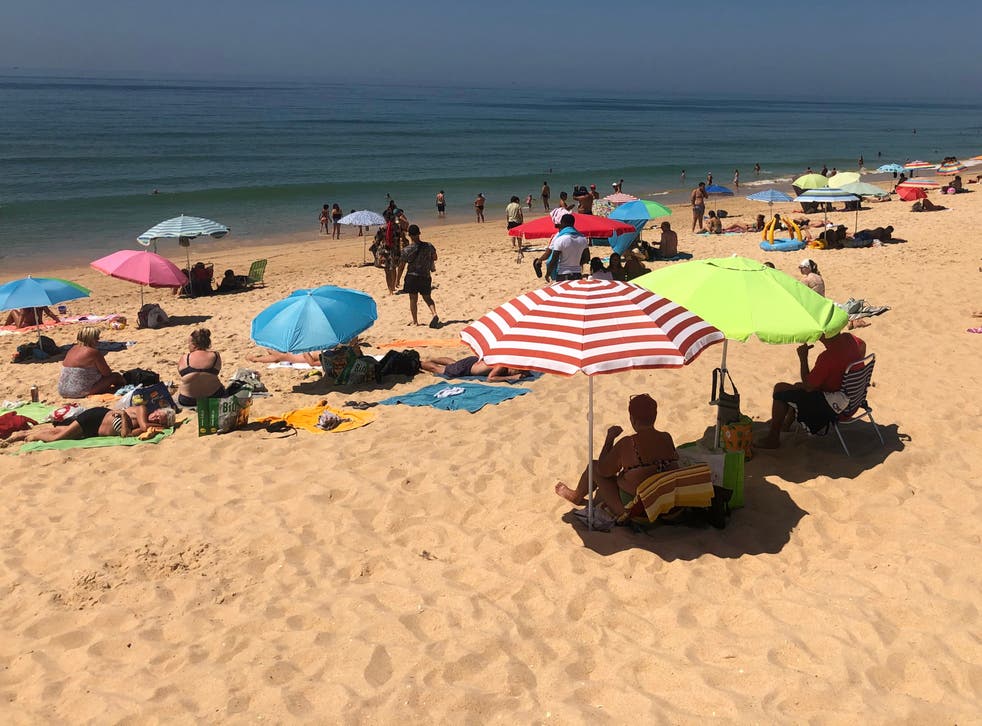 Travel agents' sales in the last quarter of 2020 are just seven per cent of the level a year ago, their trade association, Abta, has said.
Due to the coronavirus pandemic and government restrictions, businesses expect bookings from October to December to be 93 per cent down compared with the same time last year, Abta said.
At present, all holidays are banned for residents of England under the second lockdown, which ends on 2 December.
Mark Tanzer, the chief executive, said: "The travel industry has had no meaningful chance to recover.
"Bookings have largely vanished, cancellations are common as destinations move on and off the travel corridor list and the government is yet to deliver a testing framework for industry and customers.
"The results are stark for businesses: job losses mounting at an alarming rate and viable, longstanding businesses closing their doors for good.
"It is short-sighted of the government to overlook the industry as travel is fundamental to the UK's economic recovery."
Abta said that 91 per cent of travel-agent organised holidays in July and August were changed or cancelled due to restrictions. Spain, the most popular destination, had quarantine removed on 10 July but reinstated 15 days later.
Abta has demanded a coherent testing regime for travellers as an alternative to the 14 days of self-isolation from almost all major countries.
The government's Global Travel Taskforce is due to report to the prime minister by tomorrow on alternatives to quarantine.
The taskforce, co-chaired by the transport secretary, Grant Shapps, and the health secretary, Matt Hancock, is expected to recommend a "test-to-release" alternative: arrivals will self-isolate for five or seven days, then pay for a PCR test. If it is negative, they are released from further quarantine.
The travel association is calling for the government to "lead international coordination of testing with the aim of removing quarantine".
Jet2 boss welcomes coronavirus vaccine news
Abta also wants risk assessments to be regionalised, as countries such as Germany and the Netherlands are doing. Germany, for example, deems Oslo high risk but regards the rest of Norway as low risk.
"We need the government to step in and support the industry now – as it has done for other sectors – so that the industry is ready to support the UK's wider economic recovery," said Mr Tanzer.
Earlier this week the transport secretary said: "It's a matter of immense regret that last week we had to tighten restrictions once again to stem the spread of this wretched virus.
"The safe and sustainable return of international air travel depends on us getting infections under control.
"We've been making good progress on a 'test to release' programme to launch once we're out of lockdown.
"This will consist of a single test for arrivals into the UK, provided by the private sector and at the cost of the passenger, allowing a much reduced period of self-isolation.
"Beyond the lockdown, this should encourage many more people to book flights with confidence knowing there is an option that allows them to shorten self-isolation."
Overnight the South African president, Cyril Ramaphosa, announced that holidaymakers from the UK and other high-risk countries will soon be allowed back.
However, the British government regards South Africa's coronavirus infection rate, which is one-12th of the UK's, as "unacceptably high risk" – and the country remains on the no-go list.
Register for free to continue reading
Registration is a free and easy way to support our truly independent journalism
By registering, you will also enjoy limited access to Premium articles, exclusive newsletters, commenting, and virtual events with our leading journalists
Already have an account? sign in
Register for free to continue reading
Registration is a free and easy way to support our truly independent journalism
By registering, you will also enjoy limited access to Premium articles, exclusive newsletters, commenting, and virtual events with our leading journalists
Already have an account? sign in
Join our new commenting forum
Join thought-provoking conversations, follow other Independent readers and see their replies