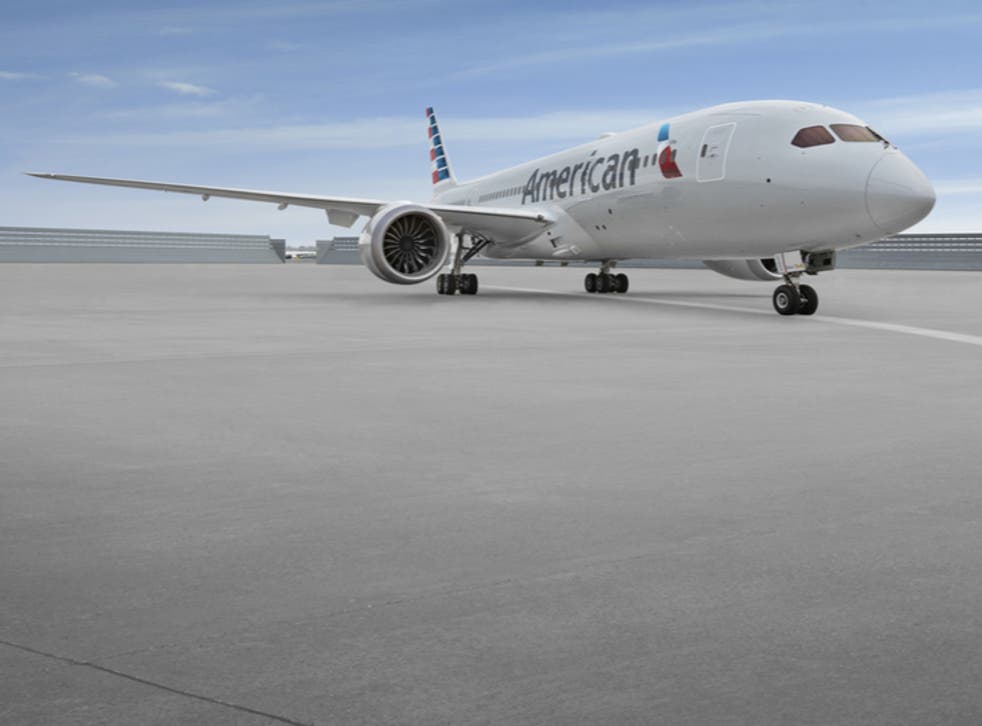 Passenger accuses airline of racial bias after finding 'African American' service charge on bank statement
'We definitely felt targeted,' says Kyetra Bryant
A woman has accused American Airlines of "racial bias" after finding a payment labelled as "African American, African service charge" on her bank statement.
However, it has since been confirmed that the problem originated with the issuing bank, Capital One.
Kyetra Bryant came across the charge after flying from Charlotte Douglas Airport, North Carolina, on Thanksgiving last year.
Both Ms Bryant and her boyfriend used different credit cards to pay for their luggage at the airport, and both had the charge listed as "African American" on their statements.
After contacting the airline and being told the matter was being investigated but receiving no further updates, Ms Bryant said she was "never flying with them again" in a social media post.
"Honestly, I didn't expect a response but I'm not stupid and no I don't think it was a mistake," she said.
"There's really no justification. We definitely felt targeted. That's an instance of racial bias."
An American Airlines spokesperson told The Independent that, having conducted an investigation, the blame lay with the bank.
They said: "The customer alerted American to the offensively labelled baggage fee on her bank statement in mid-December. We were incredibly disturbed by what we saw and immediately launched an investigation to understand what occurred. After consulting with Mastercard, we were able to verify that the issue did not originate with American."
Mastercard confirmed to The Independent that AA was not responsible for the labelling of the transactions.
A representative said: "We are in the process of conducting a thorough investigation, however it is our understanding that American Airlines is not responsible for this error. American Airlines submitted the transaction correctly for a checked baggage purchase — including the proper merchant name. Our bank issuing and payment processing partners are working to understand how the error occurred so this does not happen again."
A spokesperson from the issuing bank, Capital One, said in a statement: "We are aware that a customer has come forward expressing concern with how a recent transaction was recorded on their banking statement.
"We immediately began investigating the issue and have attempted to make contact with the customer to apologize for any confusion and provide insight into the situation.
"Our investigation has shown that this technical issue is the result of a miscoding of a merchant's name. It is entirely unrelated to any specific customer information.
"At Capital One, we created a proprietary system that offers our customers greater details on all of their transactions. We do this in part by using technology that relies on an external database of business information.
"We are actively investigating precisely where the technology misinterpreted the merchant data and we are correcting the issue."
In August 2020, a female passenger accused AA of racism after she was removed from a flight for wearing an "offensive" mask.
Arlinda Johns, a South Florida activist better known locally as Trey, was due to fly from Charlotte to Illinois when she was reprimanded for wearing a mask saying "F*** 12", slang for "F*** the police".
"I think I got taken off the plane because I'm black," Ms Johns told Florida's Local 10 news station.
She was also wearing a "Black Lives Matter" T-shirt.
American Airlines told The Independent in a statement that the decision to remove Ms Johns from the flight was taken after she "refused to follow crew member instructions to remove or cover a face mask with offensive language."
The carrier claimed that, although Ms Johns was offered an alternative face covering and initially complied by wearing it, she "later continued to display the inappropriate language. After arriving at the gate, the passenger was asked to deplane."
Join our new commenting forum
Join thought-provoking conversations, follow other Independent readers and see their replies