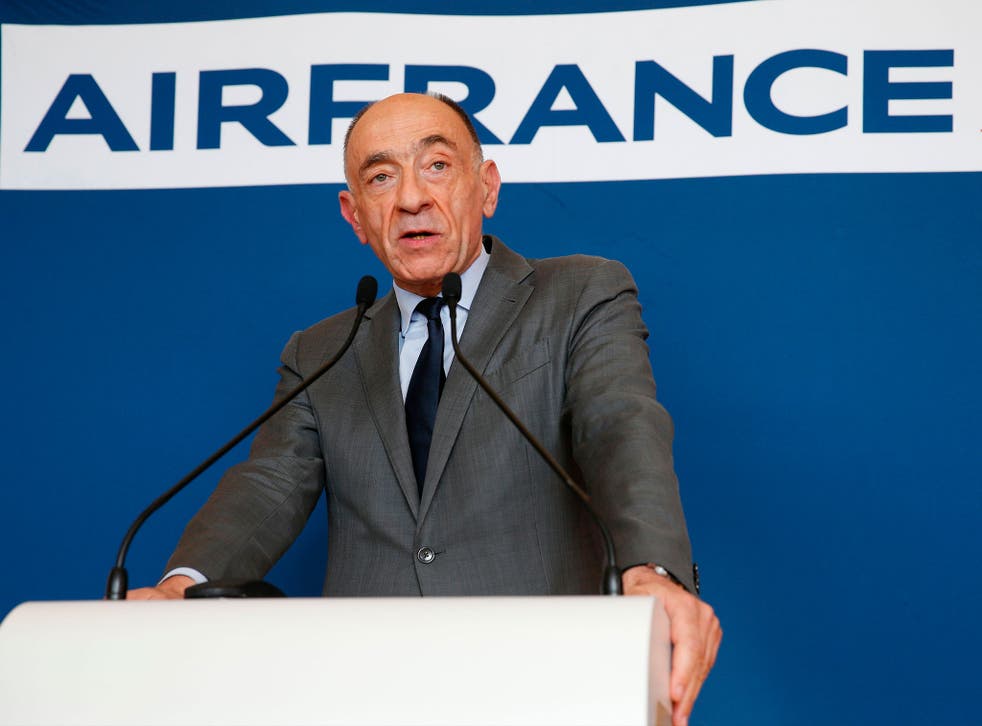 Air France: Strike-hit airline boss quits after workers reject pay deal
Jean-Marc Janaillac, chief executive of the carrier, resigns as strikes drag on
Simon Calder
Travel Correspondent Comments
As tens of thousands of passengers found themselves stranded by an Air France strike, the airline's boss has quit.
At 7pm local time, the results of a ballot on the airline's pay offer were published. Four-fifths of the workforce voted; 55 per cent of them rejected the airline's deal.
Jean-Marc Janaillac, the 65-year-old chief executive of the French carrier, then announced he would tender his resignation in the "coming days".
Air France is engaged in a long and bitter pay dispute with pilots, cabin crew and ground staff. Friday's stoppage is the 13th so far this year.
Employees say their wages have lost ground due to an effective pay freeze since 2011, while the French carrier is making handsome profits.
In February, the Air France group reported a 42 per cent rise in operating profit to €1.49bn (£1.32bn). At the time, Mr Janaillac praised "the commitment of employees and the continuing focus on the quality of customer service".
The staff have demanded a 6 per cent rise, while Air France has offered 7 per cent over four years, along with some other benefits.
Mr Janaillac had said before the ballot: "I have complete faith in the desire of Air France staff to put an end to this destructive situation for our airline." He had also described the strikes as "incomprehensible".
The dispute has so far cost Air France around €300m, as well as intangible reputational damage. While three-quarters of flights are generally operated on a strike day, cancellations typically affect 40,000 passengers.
The effects of Friday's strike will continue into the weekend, with the first flights from Heathrow and Edinburgh to Paris cancelled, along with many long-haul services which did not leave the French capital as scheduled.
The unions have said in a joint statement that they intended "to keep up the pressure for our wage demands".
Another two-day strike is planned for Monday 7 and Tuesday 8 May. Forward bookings are being damaged by the continuing threat of industrial action.
One-sixth of the airline is owned by the French government. The Dutch part of the operation, KLM, is not affected by the strikes.
Register for free to continue reading
Registration is a free and easy way to support our truly independent journalism
By registering, you will also enjoy limited access to Premium articles, exclusive newsletters, commenting, and virtual events with our leading journalists
Already have an account? sign in
Join our new commenting forum
Join thought-provoking conversations, follow other Independent readers and see their replies