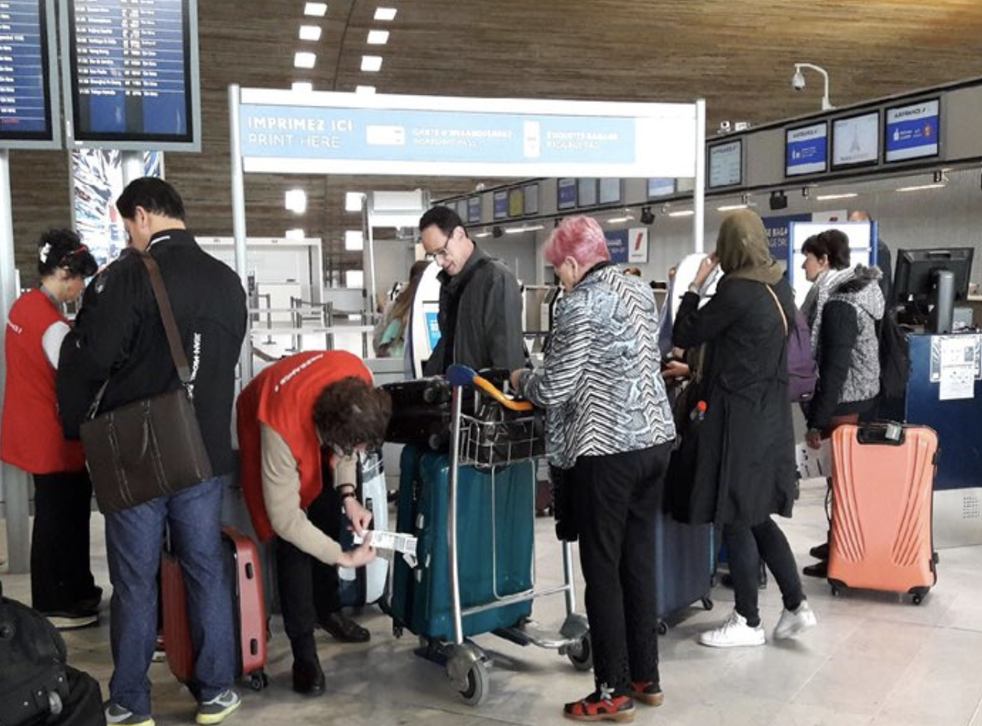 Air France strikes see a third of flights cancelled
Pilots, cabin crew and ground staff plan three two-day stoppages over the next two weeks
The "spring of discontent" among French transport workers is intensifying. Unions representing pilots, cabin crew and ground staff at Air France are now emulating the two-day rolling strikes currently being deployed by workers at SNCF, the national rail enterprise.
Air France employees are demanding a 6 per cent pay rise, while the airline is offering 1 per cent with some additional benefits.
A series of one-day strikes has led to the grounding of about 30 per cent of Air France flights.
Additional strikes have been announced for 10 and 11, 17 and 18, and 23 and 24 April. The effect of 48 hours of industrial action may lead to a higher proportion of cancellations, with more aircraft and crew out of position.
Air France said it is "too early to evaluate the possible impacts on these days". Previous stoppages caused cancellations of links from Heathrow, Manchester and Edinburgh to Paris.
Passengers booked on Air France or its Joon subsidiary on Tuesday or Wednesday have been offered the chance to rebook for any date this month, with the caveat: "We recommend you to avoid a rebook on another day impacted by the strike."
Travellers with bookings on the other strike dates can switch to flights between 15 and 30 April.
With French Railways workers striking for two days in five, options for travellers to switch from one mode to another are dwindling.
Both Air France and SNCF will see industrial action on Wednesday 18 April, with a simultaneous two-day stoppage on 23 and 24 April.
The rail dispute centres on reforms to tackle the losses at the French rail enterprise, currently running at £5,000 per minute, and the prospect of competition on main routes from 2020.
Join our new commenting forum
Join thought-provoking conversations, follow other Independent readers and see their replies