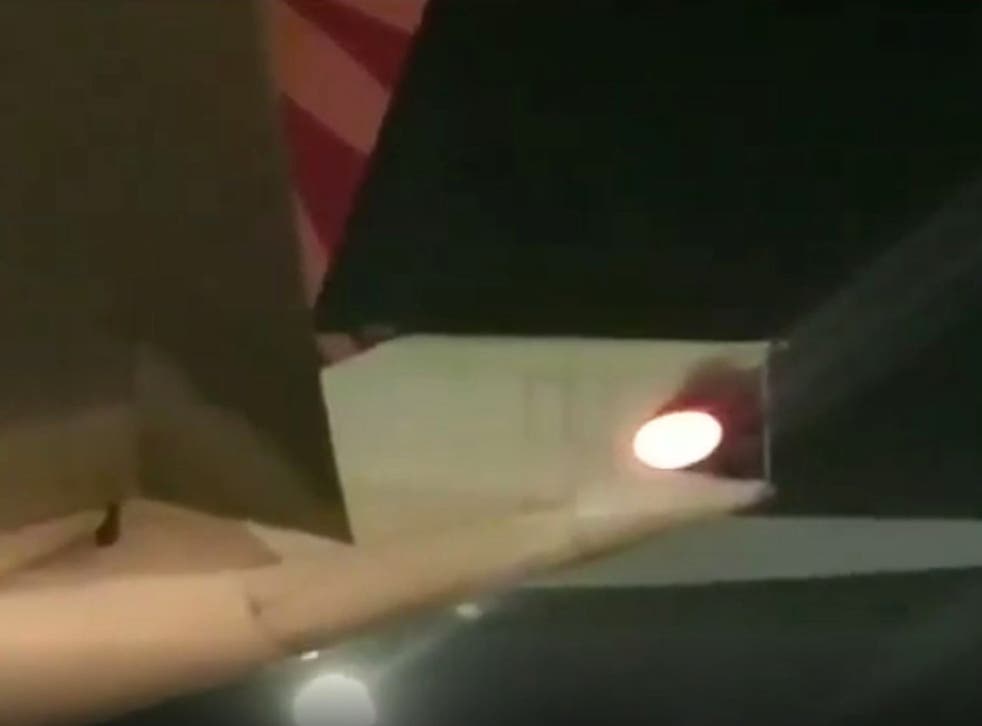 Air India plane catches fire during repair work
The airline called it a 'minor incident'
An Air India plane caught fire while on the tarmac at Delhi airport.
The Boeing 777 jet, which was due to fly from the Indian capital to San Francisco, caught fire during repair work.
The fire was in the auxiliary power unit (APU), which provides electricity to power aircraft when on the ground, at the rear of the plane.
The airline, India's national carrier, called it a "minor incident".
In footage of the fire from news agency ANI, one of the airport's fire engines is shown immediately dousing the back of the plane in water.
Airlines that went bust

Show all 12
The plane was believed to be empty while it was being repaired.
In a statement to India Today, the airline said that "airport fire personnel observed black fumes from the APU exhaust".
Air India added: "After this event, APU was examined by opening its cowlings and there was no trace of any burn or external damage noticed except for the minor oil leaks traces, which was normal. Detailed inspection is ongoing."
It's not the first time a plane has caught fire while on the tarmac. Earlier this month, three passengers fled onto the wing of an aircraft in Russia after they saw flames coming from the engine of the Boeing 737.
The trio of travellers claimed cabin crew did not give any instructions and ignored the panic of passengers who had seen the fire through the windows, according to local media.
The incident occurred when the Utair jet was taxiing on the tarmac at Moscow's Vnukovo airport, preparing to take off for Makhachkala in the south west of Russia, next to the Caspian Sea.
Join our new commenting forum
Join thought-provoking conversations, follow other Independent readers and see their replies