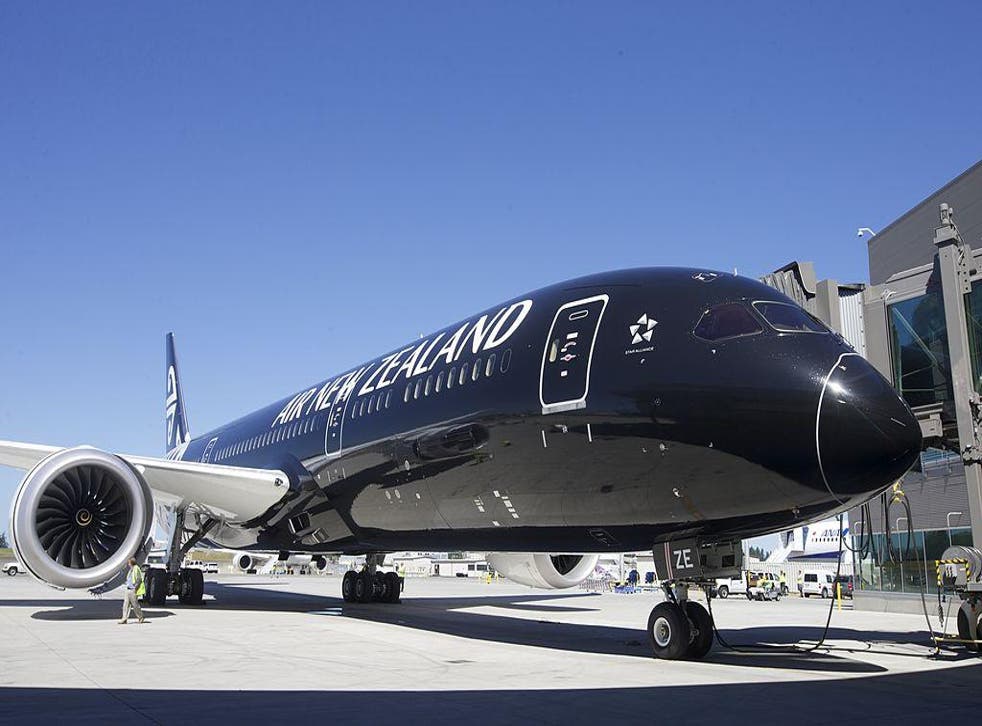 Woman removed from flight after 'refusing' to watch safety video
'Just make a short video that is compulsory to watch and let people know if they don't watch the video, the police will come and take them away'
Helen Coffey
Tuesday 07 May 2019 16:00 Comments
A passenger was escorted from an Air New Zealand flight by police after she allegedly refused to watch the inflight safety video.
The service from Wellington to Auckland had to return to the gate prior to take-off, where the woman was removed from the aircraft for failing to comply with crew instructions.
"The passenger will receive an infringement notice under Civil Aviation Authority rules relating to the use of a cellphone," a police spokesperson told Newshub, confirming that they responded to a request to meet flight NZ424 this morning.
However, a fellow passenger suggested Air New Zealand change its inflight videos if it really wants travellers to pay attention.
"I have to say that if watching the safety video is so crucial and you can be escorted off the plane, maybe Air New Zealand should stop making 'Rachel Hunter ice cream ad' safety videos.
World's safest airlines 2019

Show all 19
"Just make a short video that is compulsory to watch and let people know if they don't watch the video, the police will come and take them away."
Air New Zealand's previous safety video caused so much controversy it was axed less than six months after its release.
Performed by Kiwi artists, the inflight instructions took the form of a rap inspired by Run DMC's Eighties classic, 'It's Tricky'.
While the airline claimed that the video – which included stellar lyrics such as "Business premier, I see you folks are working / Sit upright, hands on thighs, feet to floor / It's just like twerking!" – was a hit with passengers, critics said it made a mockery of aviation safety.
Air New Zealand introduces rap safety video
New Zealand First MP Shane Jones branded the video "cringe", saying: "Tourists are confused. They can't hear it. It's a lame attempt at entertainment and it's a type of entertainment that's toneless, it's cringe culture, really."
He added: "I think it trivialises safety. I think it's a juvenile mish-mash."
Register for free to continue reading
Registration is a free and easy way to support our truly independent journalism
By registering, you will also enjoy limited access to Premium articles, exclusive newsletters, commenting, and virtual events with our leading journalists
Already have an account? sign in
Join our new commenting forum
Join thought-provoking conversations, follow other Independent readers and see their replies