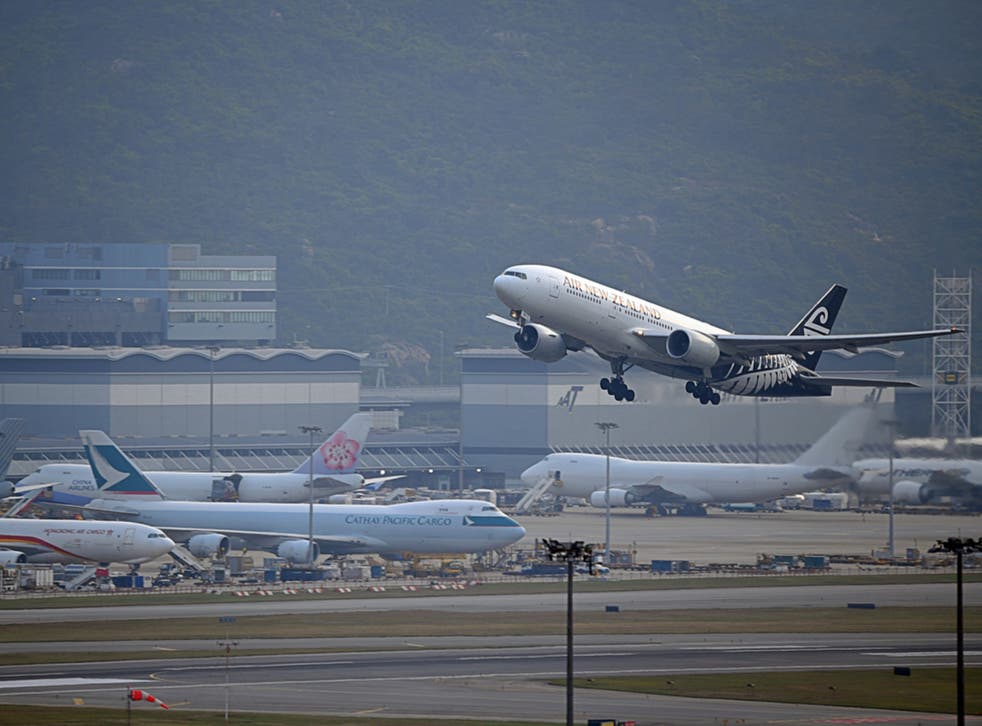 Air New Zealand passengers asked to weigh themselves before flight
Survey is taken every five years 'to meet regulatory requirements'
Air New Zealand passengers catching flights on 14 April were asked if the airline could weigh them.
The "embarrassing" request is made of travellers every five years.
Calculating a plane's average weight with passengers and luggage onboard is important in determining how much fuel is needed.
New Zealand journalist and presenter Hilary Barry was one of those asked to jump on the scales before her flight.
"OMG Air NZ announces to everyone in the terminal it's conducting a survey to weigh both passengers and hand luggage today," she tweeted.
"That won't be embarrassing AT ALL. (They also said it's a requirement they do it every five years.)"
An airline representative responded, reassuring her that "all data is anonymous, so no need to feel embarrassed!"
They added that taking part wasn't compulsory, "but we really appreciate our customers helping out."
Ms Barry replied that she was "happy to do it" and "grateful the digital display wasn't visible".
"A customer and crew weight survey is completed every five years to meet regulatory requirements," Air New Zealand Chief Operational Integrity Officer Captain David Morgan told the New Zealand Herald.
"In order to fly safely and efficiently, we need to calculate the weight, balance and fuel requirements of each and every flight ahead of take-off. To do this, we need to know the average weight of our passengers, crew and cabin baggage.
"All data is collected anonymously and results cannot be seen by the data collection team or other customers. Although participating is not compulsory, we do really appreciate our customers helping out."
It's not the first time that the issue of weighing passengers has hit headlines.
In 2019, Nick Brasier, chief operating officer of the Berkshire start-up tech company, Fuel Matrix, told The Independent that weighing every passenger on every flight could improve safety and efficiency.
He emphasised that the process could be discreet: "More airports and airlines are moving towards self-service bag drops, where the passenger uses a screen-based system to weigh their baggage on scales and answer questions about its contents.
"We're not suggesting people should stand on the scales, but airports could fit 'pressure pads' in the bag-drop area in front of each screen.
"After the bag has been checked in, the system can ask, 'Are you standing on the pressure pad?'
"If the passenger taps 'Yes', then the weight can be recorded and passed confidentially to the airline."
Join our new commenting forum
Join thought-provoking conversations, follow other Independent readers and see their replies