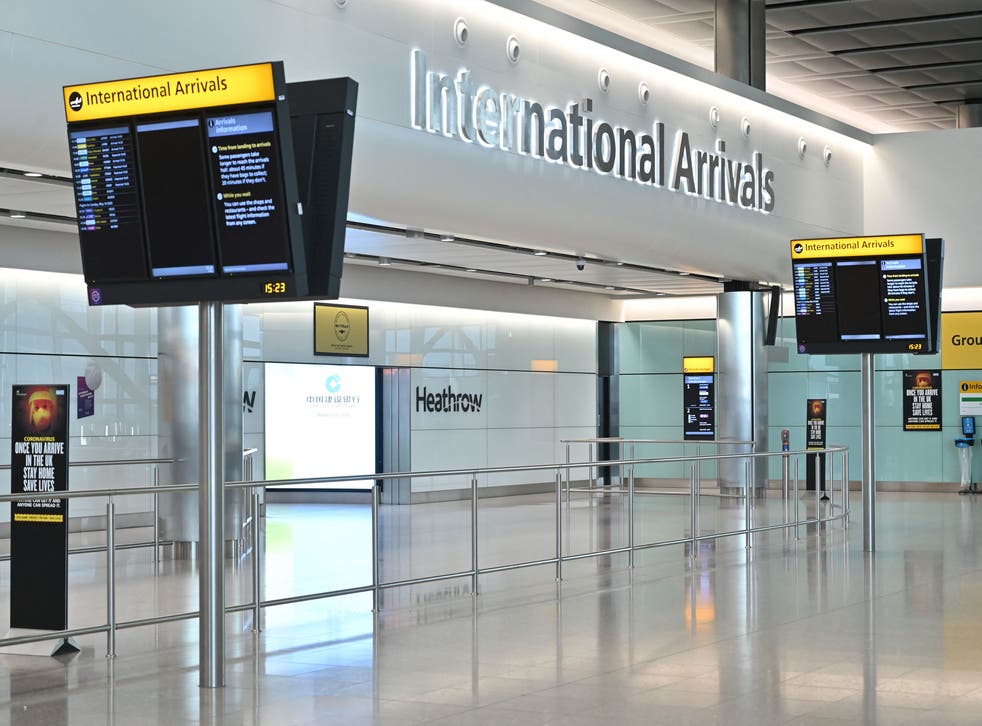 Budget: Air Passenger Duty to rise by £2 on long-haul flights
Short-haul flight tax to remain frozen
The chancellor has revealed that Air Passenger Duty (APD) on long-haul flights will increase again, despite calls from the industry to freeze the aviation tax.
In the latest Budget announcement, Rishi Sunak said that rates for long-haul economy services from Great Britain will increase in line with RPI by £2, totalling £84 per passenger from April 2022.
Meanwhile, those travelling in premium economy, business and first class will have to pay £5 more – £185 in total.
The biggest increase in APD is being added to long-haul journeys taken by private jet, which will rise by £13 to £554.
Long-haul APD rates are already being hiked in April 2021 from £80, £176 and £528 to £82, £180 and £541 respectively.
However, APD on short-haul flights will remain frozen at previous levels for the next two tax years, regardless of class, the government confirmed.
The tax will stay at £13 for economy and £26 for the other classes, "meaning that the reduced and standard short-haul rates will remain frozen at the same level since 2012, benefitting over 75 per cent of passengers," reads the budget.
The Treasury document projects that APD will have raised £600m in the 2020-21 tax year, compared to nearly £3.7bn prior to the pandemic.
This is forecast to rise to £1.3bn in 2021-22, £2bn in 2022-23 and £3.1bn in 2023-24 – illustrating that the government believes it will be at least three years before we approach previously "normal" levels of air traffic.
Travel industry leaders have condemned the latest price hike after a year that crippled the aviation market.
Airport Operators Association chief executive Karen Dee said of the Budget: "Aviation has been the hardest-hit sector in the pandemic, but the Budget is blind to the impact of the near-complete shutdown of international travel.
VAT cuts for hospitality and tourism extended to September
"While the extensions of the Job Retention Scheme and airport business rates relief are very welcome, they are not nearly enough given the scale of COVID-19's impact. Combined with the long‑haul APD increase, which is a very damaging blow to an industry already on its knees, this is not a Budget for a global Britain."
Heathrow chief executive John Holland-Kaye said: "The chancellor talks about protecting jobs and livelihoods, fixing the public finances and laying the foundations for the future economy, and yet he continues to ignore the UK's aviation sector.
"He clearly doesn't understand that all three depend on a strong aviation sector delivering the trade, tourism and investment that power vast parts of the British economy."
APD is a tax that applies to adult (16+) passengers boarding a flight from a UK airport.
Introduced in the 1990s to raise money, the rate of APD depends on the class of travel and the destination of the flight.
Register for free to continue reading
Registration is a free and easy way to support our truly independent journalism
By registering, you will also enjoy limited access to Premium articles, exclusive newsletters, commenting, and virtual events with our leading journalists
Already have an account? sign in
Register for free to continue reading
Registration is a free and easy way to support our truly independent journalism
By registering, you will also enjoy limited access to Premium articles, exclusive newsletters, commenting, and virtual events with our leading journalists
Already have an account? sign in
Join our new commenting forum
Join thought-provoking conversations, follow other Independent readers and see their replies