The Independent's journalism is supported by our readers. When you purchase through links on our site, we may earn commission.
AirAsia cabin crew become 'hysterical' as plane plunges 20,000ft on Perth to Bali flight
Passengers said staff members were visibly panicking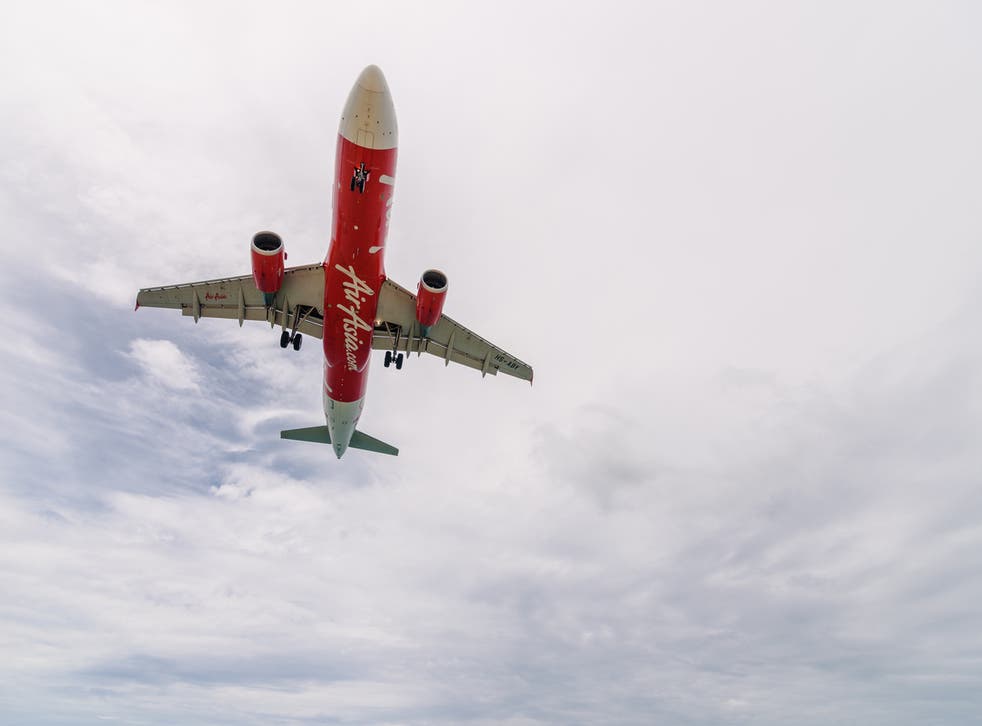 Passengers aboard an AirAsia flight that plummeted 20,000ft have accused cabin crew of escalating panic by becoming "hysterical".
The flight was on its way from Perth to Bali on Sunday when the plane made a rapid descent in response to a cabin pressurisation issue, before turning around and landing safely back in Perth.
Instead of reassuring those on board, crew have been criticised for making the situation worse.
"The panic was escalated because of the behaviour of the staff, who were screaming and looked tearful and shocked," Clare Askew, a passenger on board flight QZ535, told Seven News Australia.
"We look to them for reassurance and we didn't get any. We were more worried because of how panicked they were."
Another passenger, Mark Bailey, added: "They went hysterical. There was no real panic before that. Then everyone panicked."
The flight was diverted after a "technical issue", according to a statement from AirAsia.
"We commend our pilots for landing the aircraft safely and complying with standard operating procedure," said Capt. Ling Liong Tien, AirAsia Group's head of safety. "We are fully committed to the safety of our guests and crew and we will continue to ensure that we adhere to the highest safety standards."
Video emerged showing a member of cabin crew shouting "passengers, get down, passengers, get down" as oxygen masks were deployed.
The Airbus A320 aircraft descended from 34,000ft to 10,000ft in minutes, data from Flightaware.com confirmed; this is apparently standard practice in the event of cabin depressurisation.
It's not the first time the airline has come under fire for staff's reactions under pressure. A pilot on a flight with AirAsia's sister company, AirAsia X, from Malaysia to Perth in June encouraged passengers to pray after the plane started to violently shake due to a technical fault.
Register for free to continue reading
Registration is a free and easy way to support our truly independent journalism
By registering, you will also enjoy limited access to Premium articles, exclusive newsletters, commenting, and virtual events with our leading journalists
Already have an account? sign in
Register for free to continue reading
Registration is a free and easy way to support our truly independent journalism
By registering, you will also enjoy limited access to Premium articles, exclusive newsletters, commenting, and virtual events with our leading journalists
Already have an account? sign in
Join our new commenting forum
Join thought-provoking conversations, follow other Independent readers and see their replies