AirAsia accused of blasting passengers with AC to force them to disembark
Passenger frustrations escalated as the cabin filled with fog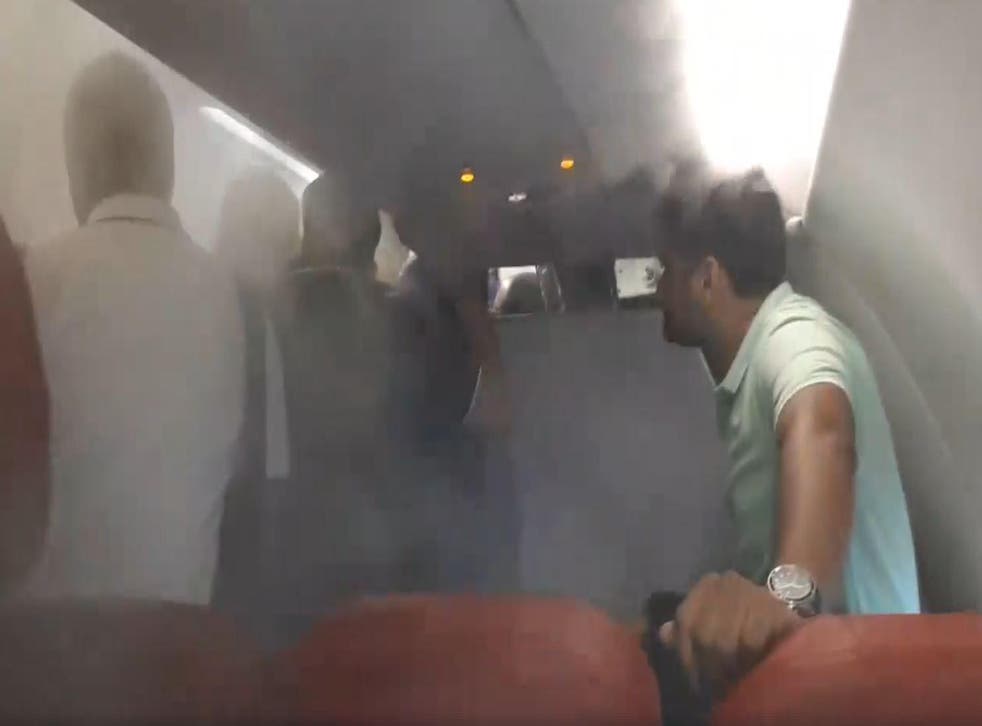 AirAsia passengers on a flight from Kolkata to Bagdogra were blasted with cold air in an apparent effort to force them to disembark, according to passengers.
The domestic flight was delayed by four and a half hours in total due to technical difficulties.
After an initial delay of half an hour, passengers boarded the plane but were left seated on the stationary aircraft for a further 90 minutes without food or water.
The captain then instructed all passengers to disembark the flight.
Frustrated passengers were unprepared to do so due to heavy rains outside, alleged Indian Oil Corporation Executive Director, Dipankar Ray, who was on the flight.
In response, airline staff put the air-conditioning on full blast in what he believed to be an attempt to force passengers off the plane.
Ray told the Press Trust of India: "It created a scary scene as heavy fog was created inside the aisle and it was very suffocating."
He added that airline staff were "unprofessional and rude".
In a video posted by Ray on Facebook, passengers can be seen arguing with stewards amid clouds of fog. Ray commented: "This is the way [the] aviation industry works in India. Avoid AirAsia."
AirAsia issued a statement to The Independent expressing regret: "AirAsia India would like to confirm that flight i5 583 from Kolkata to Bagdogra was delayed by 4.5 hours due to a technical requirement. All affected guests were offered refreshments and provided with alternate arrangements requested for.
"AirAsia regrets the inconvenience caused to guests on account of this disruption and would like to reinstate that the airline always prioritises safety above all.
"There was no danger to any of the occupants on-board the aircraft as the cool conditioned air being circulated was condensing. This is a normal occurrence on-board all aircraft when the air conditioning is operated in high humidity conditions."
Register for free to continue reading
Registration is a free and easy way to support our truly independent journalism
By registering, you will also enjoy limited access to Premium articles, exclusive newsletters, commenting, and virtual events with our leading journalists
Already have an account? sign in
Register for free to continue reading
Registration is a free and easy way to support our truly independent journalism
By registering, you will also enjoy limited access to Premium articles, exclusive newsletters, commenting, and virtual events with our leading journalists
Already have an account? sign in
Join our new commenting forum
Join thought-provoking conversations, follow other Independent readers and see their replies